Saudi Arabia is known for its harsh gambling laws, and this is certainly a country where every gambler needs to be careful. With potentially the strictest and severest gambling laws in the Middle East, there are no state-sponsored gambling casinos, sportsbooks, bingo sites, poker sites or gambling venues in the country.
Gambling laws in Saudi Arabia
Saudi Arabia is a Muslim country, and the Koran adopts a strict no gambling policy. Called "maisir" in Arabic, which translates to "abhorrence", gambling is prohibited save for horse racing under Koranic laws. Saudi Arabia has taken it one step further, though, and makes no exception with their gambling laws.
There are often two types of penalties for gambling in Saudi Arabia. Gambling carries a six-month imprisonment sentence, and potentially caning, depending on the severity of the crime. Those who operate gambling enterprises have been known to suffer stoning, amputation of body parts, and even beheading for their crimes. This is not a country where gamblers should even risk placing a bet.
Due to the severity of their gambling laws, Saudi Arabia has almost successfully managed to outlaw gambling. Of course, there are one or two daredevils who place bets knowing full well the risks, but most residents and tourists in Saudi Arabia are far too afraid of the consequences of being caught. It is not uncommon for Saudi citizens to "rat" on somebody they suspect of gambling, either.
Offshore casinos
Despite the severity of the punishments, several offshore casinos do still offer their services to brave Saudis. The government is wise to them and has implemented a block via ISPs (internet service providers) on gambling websites. VPNs (virtual private networks) and proxies were previously an effective way of being able to play at these offshore casinos, although many Saudi internet service providers are now wise to them.
Offshore casinos find it difficult to offer services to players in Saudi Arabia for another reason, too. Dealing with Saudi currency (Riyal) has proven challenging, and e-wallets are required to go about depositing and withdrawing from offshore casinos. The Saudi Government has also issued a ban on banking transactions which involve gambling, and the penalties for using funds to gamble is just as harsh as being caught gambling and can be used against citizens to "prove" their guilt.
Any player who is considering betting whilst in Saudi Arabia should almost certainly do so at offshore casinos. Police regularly run checks and raids on suspected venues, and spot checks on internet cafes are not uncommon. Wagering in Saudi Arabia via offshore casinos is certainly possible, although the risk should certainly make players think twice.
About gambling in Saudi Arabia
There are Middle Eastern countries which forbid gambling under Islamic law, and some of those countries do not follow through on their threats, or their punishments are sufferable. In those cases, we might advise players to think carefully, but proceed if they wish. Saudi Arabia does not fit the bill.
Saudi Arabia is a country which ruthlessly hunts down gamblers, and in extreme cases, gamblers pay with their lives. This is not a hobby we would recommend to any players, whether they are a Saudi national or otherwise. If you insist on taking the risk, we could only advise that players use VPNs and proxies to mask their location, play at offshore casinos (although most of these will be insecure and often blacklisted or rogue casino sites) and that they use e-wallets, all from the "relative safety" of their own home. Again, we would strongly advise against gambling whilst in Saudi Arabia, though.
Despite gambling being considered illegal in Muslim countries in the Middle East, this has not stopped anyone from betting online. Pretty much every single casino listed on our website will accept players from the Middle East as gambling is seen as being done in "International Waters". Gamblers may still face action if caught which is why many players in the Middle East prefer to use a VPN to hide their online activity from the local authorities.
Despite the above mentioned fact that most online casinos will accept players from the Middle East, due to the grey area regarding legality, we are only going to hand pick two dozen online casinos who we know have the resources and infrastructure to be able to handle Middle Eastern players in the event of an issue with the authorities or in the event of an ultra massive win. Playing at a small start-up is just not worth the risk when considering all the eventualities.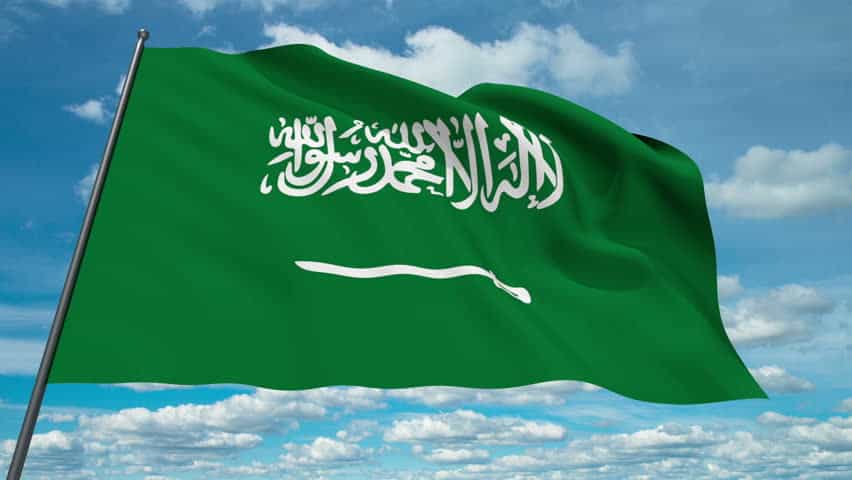 كازينو على الانترنت المملكة العربية السعودية
ومن المعروف أن المملكة العربية السعودية لقوانينها القاسية القمار، وهذا هو بالتأكيد بلد حيث كل مقامر يحتاج إلى توخي الحذر. من المحتمل أن تكون قوانين القمار الأكثر صرامة وأشدها قسوة في الشرق الأوسط، لا توجد كازينوهات أو ألعاب رياضية أو مواقع بنغو أو مواقع لعبة البوكر أو أماكن لعب القمار في البلاد.
قوانين المقامرة في المملكة العربية السعودية
المملكة العربية السعودية بلد مسلم، والقرآن يعتمد سياسة صارمة لا القمار. يطلق عليه "مايسير" باللغة العربية، والذي يترجم إلى "أبهورنس"، يحظر القمار باستثناء سباقات الخيل بموجب القوانين القرآنية. وقد اتخذت المملكة العربية السعودية خطوة أبعد من ذلك، ولا تستثني قوانين القمار الخاصة بها.
غالبا ما يكون هناك نوعان من العقوبات على المقامرة في المملكة العربية السعودية. وتعرض المقامرة حكما بالسجن لمدة ستة أشهر، ويحتمل أن يكون ذلك رهنا بشدة الجريمة. ومن المعروف أن أولئك الذين يعملون في مؤسسات القمار يعانون من الرجم، وقطع الأعضاء في الجسم، وحتى قطع رأسهم عن جرائمهم. ليس هذا البلد الذي ينبغي للمقامرين حتى المخاطرة وضع الرهان.
وبسبب شدة قوانين المقامرة، نجحت المملكة العربية السعودية تقريبا في منع القمار. وبطبيعة الحال، هناك واحد أو اثنين من المتهورين الذين يضعون الرهانات معرفة جيدا المخاطر، ولكن معظم المقيمين والسياح في المملكة العربية السعودية هي خائفة جدا من عواقب الوقوع. وليس من غير المألوف بالنسبة للمواطنين السعوديين أن "يجرضوا" على شخص يشككون في القمار، إما.
الكازينوهات البحرية
وعلى الرغم من شدة العقوبات، لا تزال العديد من الكازينوهات البحرية تقدم خدماتها إلى السعوديين الشجعان. الحكومة هي الحكيمة لهم، وقد نفذت كتلة عبر مقدمي خدمات الإنترنت (مقدمي خدمة الإنترنت) على مواقع القمار. كانت الشبكات الافتراضية الخاصة (فين) والشبكات الوكيلة سابقا وسيلة فعالة لتكون قادرة على اللعب في هذه الكازينوهات في الخارج، على الرغم من أن العديد من مقدمي خدمة الإنترنت السعوديين الآن حكيم لهم.
الكازينوهات البحرية تجد صعوبة في تقديم الخدمات للاعبين في المملكة العربية السعودية لسبب آخر أيضا. وقد أثبت التعامل مع العملة السعودية (ريال) تحديا، والمحافظ الإلكترونية مطلوب أن يذهب نحو الإيداع والانسحاب من الكازينوهات في الخارج. كما أصدرت الحكومة السعودية حظرا على المعاملات المصرفية التي تنطوي على لعب القمار، والعقوبات على استخدام الأموال للمقامرة هي بنفس القدر من القدر الذي يتم القبض عليه القمار ويمكن استخدامها ضد المواطنين "لإثبات" ذنبهم.
أي لاعب يفكر في المراهنة بينما في المملكة العربية السعودية يجب أن تفعل ذلك تقريبا في الكازينوهات في الخارج. وتجري الشرطة بانتظام عمليات تفتيش وغارات على أماكن مشتبه فيها، كما أن عمليات تفتيش مفاجئة على مقاهي الإنترنت ليست أمرا غير شائع. الرهان في المملكة العربية السعودية عبر الكازينوهات في الخارج هو بالتأكيد ممكن، على الرغم من أن خطر يجب أن تجعل اللاعبين بالتأكيد التفكير مرتين.
حول المقامرة في المملكة العربية السعودية
هناك دول في الشرق الأوسط تمنع القمار في ظل الشريعة الإسلامية، وبعض هذه البلدان لا تتبع التهديدات التي تواجهها، أو عقوباتها تعاني. في تلك الحالات، قد نطلب من اللاعبين التفكير بعناية، ولكن المضي قدما إذا كانوا يرغبون. المملكة العربية السعودية لا تناسب مشروع القانون.
والمملكة العربية السعودية بلد يطارد المقامرين بلا رحمة، وفي الحالات القصوى يدفع المقامرون حياتهم. هذه ليست هواية نوصي بها لأي لاعبين، سواء كانوا سعوديين أو غيرهم. إذا كنت تصر على اتخاذ المخاطر، يمكننا أن ننصح فقط أن اللاعبين استخدام الشبكات الافتراضية الخاصة والوكلاء لإخفاء موقعها، واللعب في الكازينوهات في الخارج (على الرغم من أن معظم هذه سوف تكون غير آمنة وغالبا ما تكون مدرجة في القائمة السوداء أو مواقع كازينو المارقة) وأنهم يستخدمون محافظ إلكترونية ، وكلها من "السلامة النسبية" لمنزلهم. مرة أخرى، فإننا ننصح بشدة ضد القمار بينما في المملكة العربية السعودية، على الرغم من.