Switzerland is a funny country when it comes to gambling laws. Originally, the country banned all forms of gambling back in 1921. In 1993, Switzerland made limited-stakes casinos gaming legal but kept a ban in force on all other forms of gambling. After the turn of the millennium, unlimited-stakes gambling was made legal. The situation today is only marginally less muddled.
Best Online Casinos Switzerland
Gambling laws in Switzerland
Gambling laws in Switzerland are similar to those of the United States. According to the present Swiss gambling laws, lottery games are legal in Switzerland, whilst games of chance can be played in Swiss licensed brick and mortar casinos. Games of skill are not permitted.
As for online gambling, Switzerland still prohibits online casinos from operating in the country. However, there is no active punishment for gambling online in Switzerland, and to that end, many offshore casinos (that is to say, online casinos which are not based in the country) are able to offer their services to Swiss players. It is something the authorities in Switzerland frown on, but have so far done nothing about. So far, there are no plans to implement punishments and bans on Swiss players using online casinos located outside of Switzerland. No Swiss online casinos are currently possible, though.
As a sign of good faith, the Swiss Government does not require internet service providers (ISPs) to block casino sites or other gambling domains. As a result of this, players are not required to use VPNs (virtual private networks) or proxies to mask their location. More good news for Swiss-based gamblers is that Swiss banks (with the reputation that they have) have no qualms about permitted transactions related to gambling.
Offshore casinos
You can pretty much take your pick when it comes to online casinos in Switzerland. Although there is no such thing as a Swiss online casino site, due to the nature of the lax gambling laws, pretty much any online casino in the world can be accessed by players in Switzerland.
More impressively, players at offshore casinos in Switzerland have the luxury of being able to choose a well-regulated casino. The same is not true in many other countries, where ISPs ban offshore casinos fairly regularly, forcing players to use less regulated or rogue casinos to play at, which brings about new risks.
Offshore casinos offering their services to players in Switzerland can easy allow Swiss-based players to use the Swiss Franc as their currency of choice, whilst at the same time, these casinos offer their services in German, French and English. In fact, as many as 20% of the Swiss population regularly play at such offshore casino sites.
About gambling in Switzerland
In short, there are no dangers when gambling in Switzerland. If you fancy a flutter at a state-regulated casino, you may find that some of the games you would ordinarily expect to find in the West are not quite available. This down to Swiss interpretation of chance versus skill games.
As a result, many Swiss players play their favourite casino games online, and there are certainly no dangers involved in doing that. As we've said, Swiss banks are all the happier to assist you in getting funds to and from your casino.
One might ask why a country with such lax laws on gambling doesn't just go ahead and make gambling legal? After all, they have land-based casinos and don't actively block or hunt down online casino players. The same could be said of the United States. Few Swiss players seem too keen to change the online gambling laws since the gambling laws themselves are virtually non-existent anyway.
Despite online gambling having been considered technically illegal in Switzerland (at the time of writing, we expect an online gambling law to be put into force in the coming years as online gambling grows in popularity in Switzerland) this has not stopped anyone from betting online. Pretty much every single casino listed on our website will accept players from Switzerland as online gambling is seen as being done in "International Waters".
Despite the above mentioned fact that most online casinos will accept players from Switzerland, due to the grey area regarding legality, we are only going to hand pick two dozen online casinos who we know have the resources and infrastructure to be able to handle Swiss players in the event of an issue with the authorities or in the event of an ultra massive win. Please feel free to browse the rest of our website if you fancy your chances at an online casino not listed on this Swiss casino page.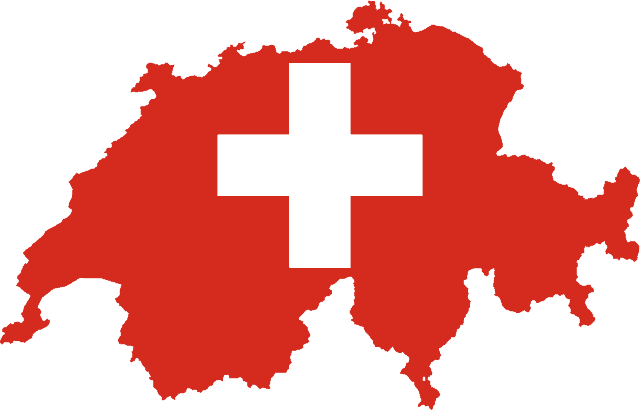 Online Casino Schweiz
Die Schweiz ist ein lustiges Land, wenn es um Glücksspielgesetze geht. Ursprünglich verbot das Land alle Formen des Glücksspiels im Jahr 1921. Im Jahr 1993 machte die Schweiz begrenzte Einsätze Casinos Gaming legal, sondern hielt ein Verbot in Kraft auf alle anderen Formen des Glücksspiels. Nach der Wende des Jahrtausends wurde das unbegrenzte Glücksspiel legalisiert. Die Situation ist heute nur geringfügig weniger verwirrt.
Beste Online Casino für Schweizer
Glücksspielgesetze in der Schweiz
Glücksspielgesetze in der Schweiz sind denen der Vereinigten Staaten ähnlich. Nach den aktuellen Schweizer Glücksspielgesetzen sind Lotteriespiele in der Schweiz legal, während Glücksspiele in schweizerischen Ziegel- und Mörtelkasinos gespielt werden können. Geschicklichkeitsspiele sind nicht erlaubt.
Wie für Online-Glücksspiel, die Schweiz immer noch verbietet Online-Casinos aus dem Land zu betreiben. Allerdings gibt es keine aktive Bestrafung für das Glücksspiel online in der Schweiz, und zu diesem Zweck können viele Offshore-Casinos (das heißt, Online-Casinos, die nicht im Land leben) ihre Dienste an Schweizer Spieler anbieten können. Es ist etwas, was die Behörden in der Schweiz stirnrunzeln, aber bisher nichts getan haben. Bisher gibt es keine Pläne, Strafen und Verbote für Schweizer Spieler mit Online-Casinos außerhalb der Schweiz zu implementieren. Es sind derzeit keine Schweizer Online Casinos möglich.
Als Zeichen des guten Glaubens erfordert die Schweizer Regierung keine Internetdienstanbieter (ISPs), um Casino-Seiten oder andere Glücksspiel-Domains zu blockieren. Infolgedessen sind Spieler nicht verpflichtet, VPNs (virtuelle private Netzwerke) oder Proxies zu verwenden, um ihren Standort zu maskieren. Weitere gute Nachrichten für Schweizer Spieler sind, dass Schweizer Banken (mit dem Ruf, die sie haben) keine Bedenken über zulässige Transaktionen im Zusammenhang mit Glücksspielen haben.
Offshore-Casinos
Sie können so ziemlich Ihre Auswahl nehmen, wenn es um Online-Casinos in der Schweiz geht. Obwohl es so etwas wie eine Schweizer Online-Casino-Website gibt, aufgrund der Art der lax Glücksspiel Gesetze, so ziemlich jeder Online-Casino in der Welt kann von Spielern in der Schweiz zugegriffen werden.
Eindrucksvoller haben die Spieler an Offshore-Casinos in der Schweiz den Luxus, ein gut reguliertes Casino zu wählen. Das gleiche gilt nicht in vielen anderen Ländern, wo ISPs offizielle Casinos ziemlich regelmäßig verbieten und die Spieler dazu zwingen, weniger regulierte oder schelmische Casinos zu spielen, was zu neuen Risiken führt.
Offshore-Casinos, die ihre Dienste für Spieler in der Schweiz anbieten, können den Schweizer Spielern die Möglichkeit geben, den Schweizer Franken als Währung der Wahl zu nutzen, während diese Casinos gleichzeitig ihre Dienste in Deutsch, Französisch und Englisch anbieten. In der Tat, so viele wie 20% der Schweizer Bevölkerung regelmäßig spielen an solchen Offshore-Casino-Seiten.
Über das Glücksspiel in der Schweiz
Kurz gesagt, es gibt keine Gefahren beim Spielen in der Schweiz. Wenn Sie Lust auf ein Flattern in einem staatlich geregelten Casino, können Sie feststellen, dass einige der Spiele, die Sie normalerweise erwarten würden, im Westen zu finden, nicht ganz verfügbar sind. Dies bis hin zur schweizerischen Interpretation des Zufalls gegen Geschicklichkeitsspiele.
Infolgedessen spielen viele Schweizer Spieler ihre Lieblings-Kasinospiele online, und es gibt sicherlich keine Gefahren, die daran beteiligt sind. Wie gesagt, Schweizer Banken sind alle glücklicher, um Ihnen zu helfen, Geld zu und von Ihrem Casino zu bekommen.
Man könnte fragen, warum ein Land mit solchen lax Gesetze über Glücksspiel nicht nur voran gehen und machen Glücksspiel legal? Immerhin haben sie Land-basierte Casinos und nicht aktiv blockieren oder jagen Online-Casino-Spieler. Das gleiche könnte man von den Vereinigten Staaten sagen. Nur wenige Schweizer Spieler scheinen zu scharf, die Online-Glücksspielgesetze zu ändern, da die Glücksspielgesetze selbst sowieso praktisch nicht existieren.
Casino en ligne Suisse
La Suisse est un pays drôle en ce qui concerne les lois sur les jeux d'argent. À l'origine, le pays a interdit toutes les formes de jeux de hasard en 1921. En 1993, la Suisse a fait des jeux de casino en ligne à responsabilité limitée, mais a maintenu une interdiction en vigueur sur toutes les autres formes de jeux de hasard. Après le tournant du millénaire, le jeu illimité a été rendu légal. La situation actuelle n'est que marginalement moins embrouillée.
Lois de jeu en Suisse
Les lois sur le jeu en Suisse sont semblables à celles des États-Unis. Selon les lois actuelles du jeu suisse, les jeux de loterie sont légaux en Suisse, tandis que les jeux de hasard peuvent être joués dans les casinos de briques et de mortier agréés par la Suisse. Les jeux d'adresse ne sont pas autorisés.
En ce qui concerne les jeux en ligne, la Suisse interdit toujours aux casinos en ligne d'opérer dans le pays. Cependant, il n'y a pas de punition active pour le jeu en ligne en Suisse et, à cette fin, de nombreux casinos offshore (c'est-à-dire les casinos en ligne qui ne sont pas basés dans le pays) peuvent offrir leurs services aux joueurs suisses. C'est quelque chose que les autorités suisses frémissent, mais n'ont jusqu'à présent rien fait. Jusqu'à présent, il n'est pas prévu de mettre en place des sanctions et des interdictions pour les joueurs suisses utilisant des casinos en ligne situés en dehors de la Suisse. Cependant, aucun casino en ligne suisse n'est possible.
En signe de bonne foi, le gouvernement suisse n'exige pas que les fournisseurs de services Internet (FAI) bloquent les sites de casino ou d'autres domaines de jeu. De ce fait, les joueurs ne sont pas tenus d'utiliser des VPN (réseaux privés virtuels) ou des proxies pour masquer leur emplacement. Plus de bonnes nouvelles pour les joueurs basés en Suisse est que les banques suisses (avec la réputation qu'elles ont) n'ont aucun scrupule sur les transactions autorisées liées au jeu.
Casinos en mer
Vous pouvez à peu près prendre votre place en cas de casinos en ligne en Suisse. Bien qu'il n'y ait pas de site de casino en ligne suisse, en raison de la nature des lois du jeu laxiste, les joueurs en Suisse peuvent accéder à peu près n'importe quel casino en ligne au monde.
Plus impressionnant, les joueurs des casinos offshore en Suisse ont le luxe de pouvoir choisir un casino bien réglementé. Il en est de même dans de nombreux autres pays, où les FAI interdisent les casinos à l'étranger de manière assez régulière, ce qui oblige les joueurs à utiliser des casinos moins régulés ou déchaînés à jouer, ce qui entraîne de nouveaux risques.
Les casinos offshore offrant leurs services aux joueurs en Suisse peuvent facilement permettre aux joueurs basés en Suisse d'utiliser le franc suisse comme monnaie de leur choix, alors que ces casinos offrent leurs services en allemand, français et anglais. En fait, jusqu'à 20% de la population suisse jouent régulièrement sur ces sites de casino offshore.
À propos du jeu en Suisse
Bref, il n'y a pas de danger lors du jeu en Suisse. Si vous avez envie d'un flottement dans un casino réglementé par l'état, vous pouvez constater que certains des jeux que vous attendriez habituellement en Occident ne sont pas tout à fait disponibles. Ceci à l'interprétation suisse des jeux chanceux et d'habileté.
En conséquence, de nombreux joueurs suisses jouent en ligne sur leurs jeux de casino préférés, et il n'y a certainement aucun danger à faire cela. Comme nous l'avons dit, les banques suisses sont plus heureuses de vous aider à obtenir des fonds vers et depuis votre casino.
On pourrait se demander pourquoi un pays avec de telles lois laxistes sur le jeu ne va pas seulement et rend le jeu légal? Après tout, ils ont des casinos terrestres et ne bloquent pas activement ni ne chassent les joueurs de casino en ligne. On pourrait en dire autant des États-Unis. Peu de joueurs suisses semblent trop désireux de modifier les lois sur le jeu en ligne puisque les lois sur le jeu elles-mêmes sont pratiquement inexistantes de toute façon.
Casino online in Svizzera
La Svizzera è un paese divertente quando si tratta di leggi di gioco. In origine, il paese ha bandito tutte le forme di gioco nel 1921. Nel 1993 la Svizzera ha reso legali i giochi di casinò a limitato importo, ma ha mantenuto un divieto in tutte le altre forme di gioco. Dopo la svolta del millennio, il gioco d'azzardo senza limiti è stato reso legale. La situazione oggi è solo marginalmente meno confusa.
Leggi di gioco in Svizzera
Le leggi sul gioco d'azzardo in Svizzera sono simili a quelle degli Stati Uniti. Secondo le attuali leggi sulle scommesse svizzere, i giochi di lotterie sono legali in Svizzera, mentre i giochi d'azzardo possono essere giocati in casinò svizzero con licenza di mattoni e malta. Giochi di abilità non sono consentiti.
Per quanto riguarda il gioco d'azzardo online, la Svizzera continua a vietare i casinò online a operare nel paese. Tuttavia, non esiste una punizione attiva per il gioco d'azzardo in linea in Svizzera e, a tal fine, molti casinò offshore (cioè i casinò in linea che non hanno sede nel paese) sono in grado di offrire i loro servizi ai giocatori svizzeri. È qualcosa che le autorità della Svizzera si accigliano, ma finora non hanno fatto nulla. Finora, non ci sono piani per l'esecuzione di punizioni e divieti sui giocatori svizzeri che utilizzano casinò online situati al di fuori della Svizzera. Adesso non sono disponibili casinò online in Svizzera.
Come segno di buona fede, il governo svizzero non richiede che i fornitori di servizi Internet (ISP) bloccino siti di casinò o altri domini di gioco. Di conseguenza, i giocatori non sono tenuti a utilizzare VPN (reti private virtuali) o proxy per mascherare la loro posizione. Altre buone notizie per i giocatori svizzeri sono che le banche svizzere (con la reputazione che hanno) non hanno dubbi circa le transazioni consentite relative al gioco d'azzardo.
Casinò in mare aperto
Puoi praticamente prendere la tua scelta quando si tratta di casinò online in Svizzera. Sebbene non esista un sito di casinò svizzero online, a causa della natura delle leggi di gioco lassiche, praticamente tutti i casinò online del mondo possono accedere ai giocatori in Svizzera.
Più impressionante, i giocatori di casinò offshore in Svizzera hanno il lusso di poter scegliere un casinò ben regolamentato. Lo stesso non è vero in molti altri paesi, in cui gli ISP vietano abbastanza regolarmente i casinò offshore, costringendo i giocatori a utilizzare i casinò meno regolamentati o rogue da giocare, il che comporta nuovi rischi.
I casinò offshore che offrono i loro servizi ai giocatori in Svizzera possono facilmente permettere ai giocatori svizzeri di utilizzare il franco svizzero come valuta di loro scelta mentre, allo stesso tempo, questi casinò offrono i loro servizi in tedesco, francese e inglese. Infatti, ben il 20% della popolazione svizzera gioca regolarmente in tali siti di casinò offshore.
Sul gioco d'azzardo in Svizzera
In breve, non ci sono pericoli quando giocare in Svizzera. Se preferisci un lancio a un casinò statale, puoi scoprire che alcuni dei giochi che normalmente si aspettano di trovare in Occidente non sono abbastanza disponibili. Questo fino all'interpretazione svizzera di chance contro giochi di abilità.
Di conseguenza, molti giocatori svizzeri giocano in linea i loro giochi di casinò preferiti e non ci sono certamente pericoli che lo fanno. Come abbiamo detto, le banche svizzere sono tutte le più felici per aiutarti a ottenere fondi da e verso il tuo casinò.
Si potrebbe chiedere perché un paese con leggi così leggere sul gioco d'azzardo non solo andare avanti e fare il gioco legale? Dopo tutto, hanno casinò a terra e non bloccano attivamente i giocatori del casinò online. Lo stesso potrebbe essere detto degli Stati Uniti. Pochi giocatori svizzeri sembrano troppo desiderosi di cambiare le leggi sul gioco d'azzardo in linea, in quanto le leggi sul gioco d'azzardo stesse sono praticamente inesistenti.