Many Westerners consider the United Arab Emirates (UAE) and Dubai in particular, to be among the most westernised parts of the Middle East. Many would even expect the UAE to have legalised gambling. Make no mistake about it, though, they may run events which appear "gambling" in nature, but the UAE is still an Islamic country, and that means that like most others, gambling is illegal.
Gambling laws in the UAE
The United Arab Emirates takes its anti-gambling stance impeccably seriously. The Telecommunications Regulatory Authority goes the whole hog in making sure that internet service providers ban access to various content. Banned content includes offensive religious material, hacking software, pornography and nudity, drug research pages, VPN providers, phishing sites, terror contain, and of course, gambling websites.
The UAE may actively demand that its ISPs hunt down and block internet gambling sites, but they obviously aren't up to scratch. There are still numerous offshore online casinos which players can reach, and unsurprisingly, it is those casinos which are unregulated which tend to escape the ban. Several workarounds have been discovered for the UAE, and a few residents have taken advantage of this to play at their favourite offshore casino sites.
We would be remiss if we didn't mention the punishments for being caught gambling online in the UAE since they are severe. Under Article 414, the UAE can imprison somebody for a maximum of 2 years if they are caught gambling, or the person may face a fine of 20,000 AED. Anybody running a gambling operation could face a penalty of up to 10 years' imprisonment.
Offshore casinos
Despite online gambling being heavily restricted in the Middle East, and illegal under Islamic laws, most Middle Eastern countries take a rather lax approach to shutting down and prohibiting gambling. This simply isn't the case with the United Arab Emirates, though. Although their punishments can less severe than more unstable Middle Eastern countries, they block internet access to online casinos more thoroughly than other neighbouring countries.
Like everywhere else in the world, though, a few offshore casinos have slipped through the net and have been able to offer their services to players in the United Arab Emirates. The biggest gambling operators in the world have been unable to breach the blockade of their domains, although a few of the newer casinos – such as Mansion and VideoSlots – have managed to escape the block at this moment in time. Generally speaking; the smaller the offshore casino is (i.e. – the more unregulated it is) the more like UAE players are going to be able to play at it.
About gambling in the UAE
There is no law against watching gambling in the UAE. In fact, the playing of poker, or sports is certainly not prohibited. You simply aren't allowed to wager any money on such games. Watching camel races and sports is about as close as UAE residents are legally going to be able to get to what players in the West enjoy a take for granted.
Naturally, we must warn any player living in the United Arab Emirates about the severity of the UAE's gambling laws. They are harsher than those found in Qatar, and some other Middle Eastern states. If you are going to use offshore casinos, take every precaution. Using a VPN to mask your location is a separate crime, so those players may be charged with that and with illegal gambling.
For tourists, we would strongly advise against gambling whilst in the UAE. Dubai and the UAE is often showcased as a Western-style country in the Middle East, but when it comes to gambling, nothing could be further from the truth.
Despite gambling being considered illegal in Muslim countries in the Middle East, this has not stopped anyone from betting online. Pretty much every single casino listed on our website will accept players from the Middle East as gambling is seen as being done in "International Waters". Gamblers may still face action if caught which is why many players in the Middle East prefer to use a VPN to hide their online activity from the local authorities.
Despite the above mentioned fact that most online casinos will accept players from the Middle East, due to the grey area regarding legality, we are only going to hand pick two dozen online casinos who we know have the resources and infrastructure to be able to handle Middle Eastern players in the event of an issue with the authorities or in the event of an ultra massive win. Playing at a small start-up is just not worth the risk when considering all the eventualities.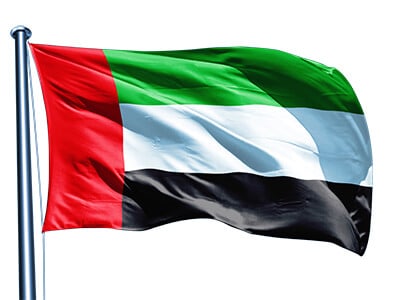 كازينو أون لاين الإمارات العربية المتحدة ودبي
ويعتبر العديد من الغربيين الإمارات العربية المتحدة ودبي على وجه الخصوص، من بين أكثر المناطق الغربية في الشرق الأوسط. وقد يتوقع الكثيرون أن تكون دولة الإمارات العربية المتحدة قد شرعت القمار. ومع ذلك، فإنهم لا يرتكبون أي خطأ فيما يتعلق بها، إلا أنهم قد يديرون أحداثا تظهر "القمار" في طبيعتها، ولكن الإمارات العربية المتحدة لا تزال دولة إسلامية، وهذا يعني أن القمار غير قانوني، شأنه في ذلك شأن معظم الآخرين.
قوانين المقامرة في الإمارات العربية المتحدة
إن دولة الإمارات العربية المتحدة تتخذ موقفها المناهض للمقامرة بجدية بالغة. وتذهب هيئة تنظيم الاتصالات إلى خنزير كامل في التأكد من أن مقدمي خدمات الإنترنت يحظرون الوصول إلى مختلف المحتويات. يتضمن المحتوى المحظور مواد دينية مسيئة، وبرامج القرصنة، والمواد الإباحية والعري، وصفحات أبحاث المخدرات، ومقدمي الشبكات الافتراضية الخاصة، ومواقع التصيد، واحتواء الإرهاب، وبالطبع مواقع المقامرة.
قد تطلب دولة الإمارات العربية المتحدة بنشاط أن يقوم مزودو خدمات الإنترنت بمطاردة مواقع القمار على الإنترنت ومنعها، ولكن من الواضح أنها لا تصل إلى نقطة الصفر. لا يزال هناك العديد من الكازينوهات على الانترنت في الخارج التي يمكن للاعبين الوصول إليها، وليس من المستغرب، فمن تلك الكازينوهات التي هي غير المنظمة التي تميل إلى الهروب من الحظر. تم اكتشاف العديد من الحلول في دولة الإمارات العربية المتحدة، واستفاد عدد قليل من السكان من هذا للعب في مواقع الكازينو المفضلة لديهم.
سنكون مقصرين إذا لم نذكر العقوبات التي تفرض على القمار على الإنترنت في الإمارات العربية المتحدة لأنها شديدة. وبموجب المادة 414، يجوز لدولة الإمارات العربية المتحدة أن تسجن شخصا ما لمدة أقصاها سنتان إذا تم القبض على القمار، أو قد يواجه الشخص غرامة قدرها 20،000 درهم. أي شخص يدير عملية لعب القمار يمكن أن يواجه عقوبة تصل إلى السجن لمدة 10 سنوات.
الكازينوهات البحرية
على الرغم من أن المقامرة عبر الإنترنت مقيدة بشدة في الشرق الأوسط، وغير قانونية بموجب القوانين الإسلامية، فإن معظم دول الشرق الأوسط تتخذ نهجا متراخي نوعا ما لإغلاق ومنع القمار. لكن هذا ليس هو الحال مع دولة الإمارات العربية المتحدة. وعلى الرغم من أن عقوباتهم يمكن أن تكون أقل حدة من دول الشرق الأوسط غير المستقرة، فإنها تحول دون وصول الإنترنت إلى الكازينوهات عبر الإنترنت بشكل أكثر شمولا من البلدان المجاورة الأخرى.
وكما هو الحال في أي مكان آخر في العالم، فإن عددا قليلا من الكازينوهات البحرية قد تراجعت من خلال الشبكة وتمكنت من تقديم خدماتها للاعبين في الإمارات العربية المتحدة. لم يتمكن أكبر مشغلي المقامرة في العالم من خرق الحصار على مجالاتهم، على الرغم من أن عددا قليلا من الكازينوهات الجديدة – مثل مانزيون و فيدوسلوتس – تمكنوا من الهروب من الكتلة في هذه اللحظة. بشكل عام؛ كلما كان الكازينو الخارجي أقل (أي – كلما زاد عدد اللاعبين غير المنظمين)، فإن اللاعبين الإماراتيين سيكونون قادرين على اللعب فيه.
حول المقامرة في الإمارات العربية المتحدة
لا يوجد قانون ضد مشاهدة المقامرة في الإمارات العربية المتحدة. في الواقع، واللعب من لعبة البوكر، أو الرياضة هو بالتأكيد لا يحظر. ببساطة لا يسمح لك الرهان أي أموال على مثل هذه المباريات. إن مراقبة سباقات الهجن والرياضة قريبة من أن المقيمين في دولة الإمارات العربیة المتحدة سیکونون قادرین قانونیا علی الوصول إلی ما یحصل علیھ اللاعبون في الغرب.
بطبيعة الحال، يجب أن نحذر أي لاعب يعيش في دولة الإمارات العربية المتحدة حول شدة قوانين القمار في دولة الإمارات العربية المتحدة. وهي أقسى من تلك الموجودة في قطر، وبعض دول الشرق الأوسط الأخرى. إذا كنت تريد الذهاب إلى استخدام الكازينوهات البحرية، واتخاذ كل الاحتياطات. استخدام فين لإخفاء موقعك هو جريمة منفصلة، ​​لذلك قد يتم اتهام هؤلاء اللاعبين مع ذلك ومع القمار غير قانوني.
بالنسبة للسائحين، فإننا ننصح بشدة ضد المقامرة بينما في الإمارات العربية المتحدة. وغالبا ما تظهر دبي والإمارات العربية المتحدة كبلد على الطراز الغربي في الشرق الأوسط، ولكن عندما يتعلق الأمر بالقمار، لا شيء يمكن أن يكون أبعد من الحقيقة.