Slotilda Casino Review (The key info):
Not Recommended: We were unable to fully review Slotilda Casino due to problems with depositing. We emailed their support but only had our emails bounce back. This was a major major worry and we asked Live Chat for a full refund (they refused and said they would add to player balance when they found it). This is enough for us to not recommend this casino at all. Way too bad a start to think they are worthy of our recommendation.
Slotilda Casino was launched in late 2017 by OCG International Limited of Malta. The two sister sites also belonging to OCG Int'l are: "Online Casino Deutschland" and "Boombang Casino". All of these casinos have been set to Not Recommended.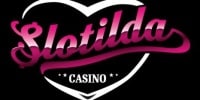 Slotilda Casino
Slotilda Casino
We were unable to review Slotilda properly because our deposit was succesfully sent from Skrill to the casino but never showed up there. We emailed customer support but all emails were bounced back. We asked live chat for a refund due to the circumstances. They advised the money would go into player balance.
The email trail with Slotilda Casino:
Dear Yes No Casino,
On 15:10, 20 12 2017 CET EUR 100.00 was transferred from your Skrill account (00000000) to OCG International Ltd. (@ ocg-international.com).
Transaction ID: 0000000
You can view your transaction history within the "All Transaction" section of your Skrill account.
If you did not authorise this transaction, please contact the Skrill Help Team as soon as possible.
Best Regards,
Skrill
---
Hi Yes No Casino,
your Skrill deposit of EUR 100.00 has been declined. 🙁
Before you try again make sure:
your deposit method is supported by and registered with the casino
your data is entered correctly and up to date (capital letters, expiration dates, etc.)
your deposit amount is within casino and payment method account holder limits
casino has all the documentation needed to successfully process your deposit
For more details please contact my boys and girls from the customer support team.
Your username is: xxxxxxxxxxxxxx
Kind regards, Your SLOTILDA <3
---
Delivery Status Notification (Failure)
Message not delivered
Your message couldn't be delivered to [email protected] because the remote server is misconfigured. See the technical details below for more information.
The response from the remote server was:
550 5.4.1 [[email protected]]: Recipient address rejected: Access denied [DB5EUR01FT010.eop-EUR01.prod.protection.outlook.com]
Final-Recipient: rfc822; [email protected]
Action: failed
Status: 5.4.1
Remote-MTA: dns; slotilda-com.mail.protection.outlook.com. (213.199.154.170,
the server for the domain slotilda.com.)
Diagnostic-Code: smtp; 550 5.4.1 [[email protected]]: Recipient address rejected: Access denied [DB5EUR01FT010.eop-EUR01.prod.protection.outlook.com]
Last-Attempt-Date: Thu, 21 Dec 2017 06:38:36 -0800 (PST)