| | |
| --- | --- |
| Online Slot Machine | Arcader |
| Slot Provider | Thunderkick Casino Software |
| Jackpot Slot | No |
| Reels | 5 |
| Win Lines | 15 |
| RTP | 96.1% |
Every now and then along comes something a bit special or a bit different. The lesser known slot software house Thunderkick came along with a beautifully made retro arcade slot "Arcader"
What do you need to know? It has a 96.1% RTP
Anything else? Well just check out the companies official trailer. The music, effects, voices and gameplay are all perfectly in tune with the aim of the game and it will take you right back to the classic arcade days of the 80's.
Did you see the 2015 Adam Sandler movie "Pixels"? Most of you will not have and you didn't miss much. It passed 90 minutes of our time when me and the Mrs couldn't find anything interesting to watch on Netflix one Saturday night. But that was about it, mildly entertaining. It had Peter Dinklage (Knights of Badassdom, X-Men Days of Future Past) in it for those of you who watch a particular medeival soap opera which everyone seems to rave on about!
What was my point? Oh yes, I think Thunderkick must have sponsored the Pixels movie because our heroes called themselves the "Arcaders" and featured Arcader boiler suits. Yep that was the standard of movie we are talking about when I notice an online slot logo being used for product placement in a movie! Well I might as well hit google images and show you that as it appears I've got no chance now of turning this slot review into an actual proper slot review!!!
Thunderkick Arcader: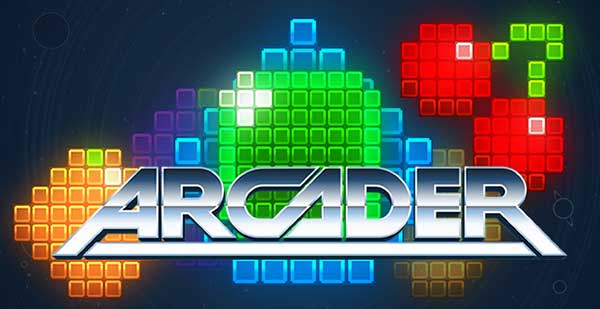 —>>>
Adam Sandler Pixels Arcader: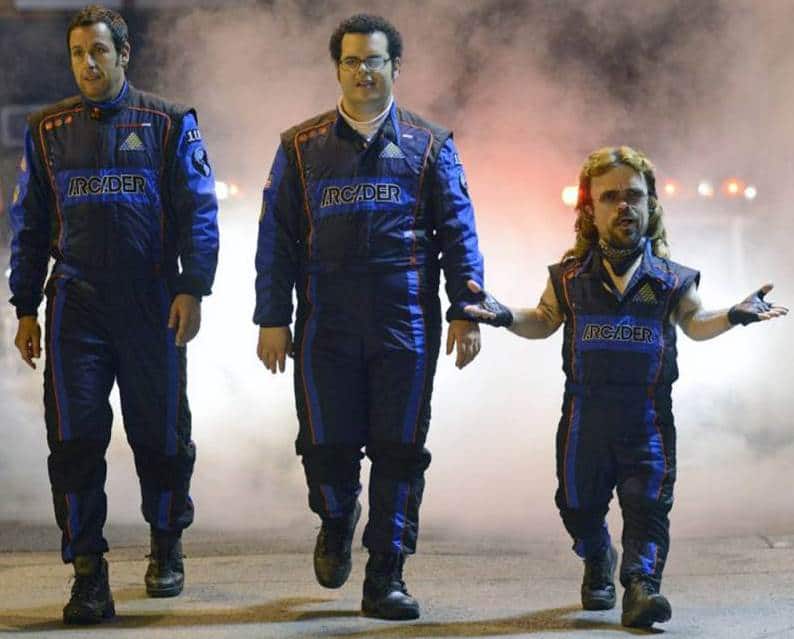 Not 100% identical logo's but pretty damned close. Coincidence? Did Thunderkick sneakily take advantage? Or is it product placement? I don't know and it doesn't really matter either way now does it. But I felt the need to share it with you anyways, your welcome!!!
You can play this slot over here: