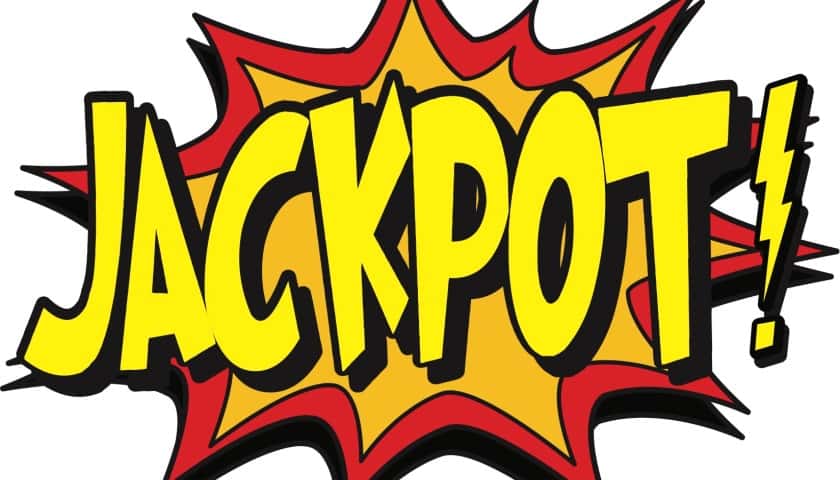 The one thing every slot player dreams about is that day when they hit the big one. They take that spin on one of those progressive machines and they win an amount of money that will absolutely change their lives. Curious about the biggest video slot jackpots ever won? Check us out!
Some players are just looking for those £10,000 or £20,000 jackpots. Of course, that kind of money is plenty good enough to put a smile on your face that could last for weeks. What about, though, those multi-million jackpots that people hit every so often. Just £1 into the machine and a few moments later they're millionaires.
That's the magic that makes the slot machines the most popular game in any casino. It's knowing that at any moment you could put less than £1 in, take a spin, and walk away with a few thousand (or a few million) in your pocket. It's something like the lottery maybe, but it's right there in front of you. It just gives you a feeling like nothing else can. You're part of the game. You're making it happen. It's you, the slot machine, and the chance that this next spin just might be the one.
Best Casinos to Win Big!
Some Of The Biggest Slot Machine Jackpots Ever Won
It's hard to keep track of who's on top these days. Just about all of the major slot developers have put together some kind of progressive jackpot system for their slots. Some have even hooked more than one specific slot game into the jackpot.
As the competition has become more fierce over the last few years, some companies have added jackpots that never had them before. Others have added new jackpots on top of some that already existed. Some have increased the growth rates and top payouts. They all want you to play and they know that big money is a big lure. So, if anything, we're bound to see more and even bigger jackpots coming in the future.
As small as the chance may seem of winning a windfall of cash from a single spin when there are so many other thousands of players out there trying for it, your chances of doing it are actually growing!
So, we can't say who's given away the biggest jackpot for sure, some of the numbers here may have already been topped by the time you read this. Just to give you an idea, though, of what can happen the next time you sit down and take a few spins on a progressive jackpot slot, here are some of the biggest jackpots ever won on online video slot machines.
NetEnt – €3.65 Million – MegaFortune Slot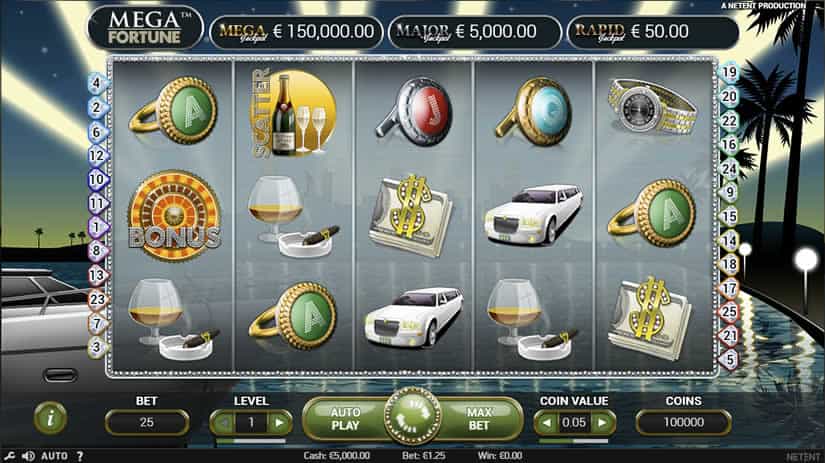 On September 19, 1990, a British player hit the big one while playing at the Gate777 online casino, operated by White Hat Gaming. The player, who wanted to stay anonymous, placed a bet of just €0.50 (about $0.55) on NetEnt's Mega Fortune progressive online slot and came up the winner of a €3.65 million jackpot.
Since the lucky player wanted to keep his anonymity, no a lot of information is available on exactly how the win occurred. All that's know is that he or she was a regular customer at the online casino and triggered the jackpot through the single bonus game.
Other details, like whether play was taking place on a computer or mobile device were not made public. All we know is that €3.65 million is one hell of a return on a €.50 bet.
NetEnt – €4.33 Million – Mega Fortune Dreams Slot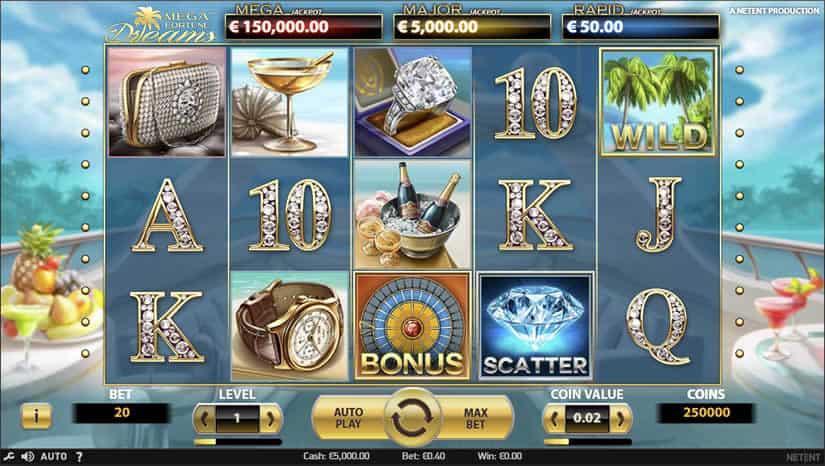 A 65-year-old Scandinavian woman landed a €4.33 million jackpot at Betsson's online casino playing NetEnt's Mega Fortune Dreams. The real excitement about this win is the apparent difficulty involved with getting everything just right so that one can actually take the jackpot.
She staked just €4 per spin on the game and after taking a few spins on the 5-reel 20 pay line slot, she triggered the bonus game known as the Wheel of Fortune.
The Wheel of Fortune has several rings that must be aligned in just the right way to make the combination that unlocks the progressive jackpot. You have to make it through each of the outer rings and stop them in just the right spot to get to the centre. With the skill of a magician, this Scandinavian woman managed to get it all just right.
With only 20 seconds to stop the wheel in the perfect sequence, she made it through all of the outer rings, to the centre, and won the giant jackpot. Once again, not a bad payoff at all for the money wagered—and not a feat that's been repeated often
BluePrint Games – $5.52 Million – Mars Attacks Slot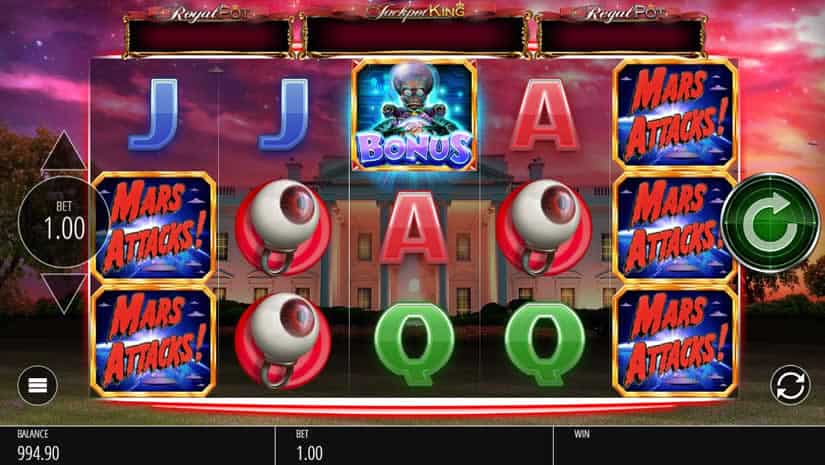 On February 13, 1990, one of the few jackpot winners who didn't decide to keep his identity hidden, Sean Doyle, a Chef by profession, from Co Down, Ireland, hit a €4.2 million jackpot on his mobile phone casino while playing the Mars Attacks slot on the Paddy Power Casino. It's probably a miracle that he didn't destroy his phone somehow in the midst of his excitement.
Mr Doyle spoke a bit about his experience in an interview with the Belfast Telegraph. As most of you probably know, when you win a more than average size prize on a slot machine, the machine usually starts at a relatively low number and counts up to the total you've won. Well, it's no different when you win one of the progressive jackpots.
Sean said that he watched the counter on his phone go up to £1,000,000 and then shut off the screen because he just couldn't believe what was happening. When he got home and turned the screen back on, he'd found that he won the astounding amount of £4.2 million.
Believe it or not, he actually showed up to work the next day at the restaurant where he works. If you've been paying attention, you know that next day just happened to be Valentine's day. Mr Doyle is single, or was at the time, but many predict that status will be likely to change when word of his newly found riches gets around.
He's promised to divide up a good portion of the money to help out various friends and members of his family. All have said that the simple fact that he showed up for work the next morning shows the type of person he is.
Microgaming – Mega Moolah – $6.07 Million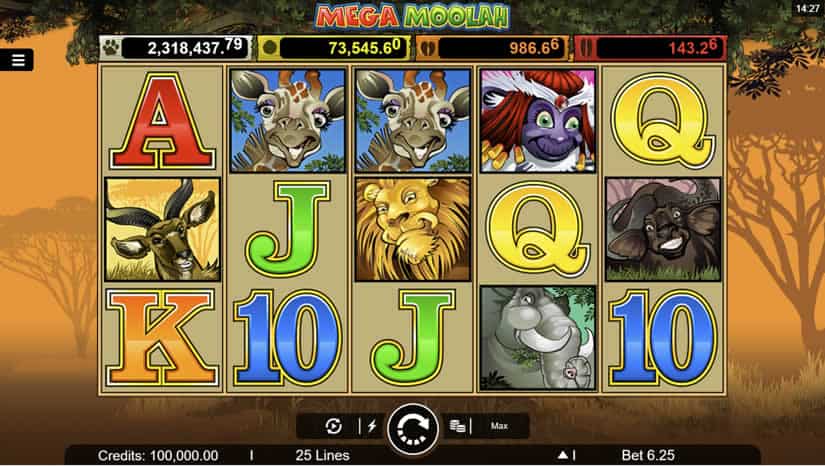 On May 4th—May the fourth for you Star Wars fans out there—an anonymous player having some fun on the JackpotCity online casino learned that name is no joke. He ended up with an extra CAD $8.16 million in his casino account after hitting the jackpot.
Very little information was given out, other than the fact that the jackpot had been won. Nobody is sure on which of the four classic versions of Mega Moolah he was playing at the time.
Biggest Video Slot Jackpots from Microgaming – Mega Moolah – $12.94 Million
Just two months prior to our previous winner, on March 5, a player with just a slight bit more luck also hit the Mega Moolah Jackpot while taking spins from the Luxury Casino. At that point, it was at just over double the value of the May 4th win.
The winner, again, wanted to remain anonymous. All that is known is that the player was female. Those interested have also been able to deduct that since the jackpot was, in fact, paid out in U.S. Dollars, it was not a player from Europe or the UK. The game is not available to players in the United States, so it couldn't have been any player from there either.
After this amazing win, another play managed to hit the exact same jackpot just one day later while playing at the Captain Cooks Casino. Still an amazing win, but unfortunately for this player, since the jackpot had been hit the day before, it was now at a minimum value. Making it seem even harder to believe, the new millionaire player had opened his account at the casino on that very same day and only made 33 spins on the video slot when it hit. He won CAD $3.3 million, which comes out to about $2.5 million US dollars.
Microgaming (3rd) – Mega Moolah – $15.12 Million
Going back to January of 2019, the biggest winner of the year—and the winner of the biggest payout on Mega Moolah—bumped his bank account up by a whopping $15.12 Million. The Zodiac Casino was the first online casino to make a new millionaire in 2019.
The Special win also came with a few other firsts. The jackpot was won by a Canadian, which means he was paid in Candian dollars. That comes to CAD $20.06 million. This was the first time in history that the Mega Moolah jackpot had ever reached more than $20 million in the currency that was being played. It was also the largest online video slot jackpot ever won in Canada.
The Current Guinness World Record Jackpot
If you look to the current Guinness World Records web page, you'll see they have the current record for the largest jackpot ever won from a slot machine online set at €17,879,645. It might not surprise you that this record was also set by Microgaming's Mega Moolah jackpot.
The prize was won by Jon Heywood, playing on Betway. This was back in October of 2015. For the sake of continuity, the amount translates to about $20,062,600 or £13,209,300.
This certainly beats any amount we've listed on the page so far, but for one reason or another, Guinness has not updated their page to reflect the most recent records on this particular statistic.
Microgaming – Mega Moolah – World Record – €18,915,872.81
The one to top them all (as far as we know so far) is the Mega Moolah Jackpot win from September 28, 2018.
The winning player, who wanted to remain anonymous, hit the jackpot with a 75 cent bet on an Android mobile device. The life-changing €18,915,872.81 jackpot was won at the Grand Mondial Online Casino on Friday, September 28, 2018.
All in all, according to Micrograming, the Mega Moolah slots have paid out a total of nearly €1 billion in jackpot wins.
Gotta Be In It To Win It
With the exception of the last two jackpot wins we've listed on this page, all of the jackpot wins occurred at online casinos during 2019.
These jackpots have also been highlighted because of their unusually large sizes. It is possible to win much smaller amounts from the very same jackpots, or win more from progressive jackpots run by other game developers. You'll find progressive jackpot networks from other companies such as Yggdrasil, Playtech, Play'nGo, RTG, Betsoft and others.
The point is that if you want a shot at winning, you gotta get in there and start spinning. As big as some of these jackpots are, believe it or not, some of them are won during time frames that average every one or two months. There are many people playing and the prize amounts can grow extremely quickly.
You never know, that next spin might just change your life!
Cheers and good luck!