Yes No Casino is supposed to be a hobby for all of us. But the amount of emails and Skype messages I get on a daily basis from brand new casinos wanting us to review and promote them sometimes makes this feel like a full time job! You seriously wouldn't believe the amount of casinos there are out there. And therein lies a great problem with this industry… most of them are shit. Sorry but there's no other word for it.
The amount of crap out there is unreal, and the trend with the newer and/or smaller white label casino platform providers means anyone can set up their own casino for very little money and the fact that it's plainly clear most of these little ones have no intention of ever paying the customers any wins means they are sustainable for the owners. They will make a bucket full of money over a year or two and then close once they start getting into a little bit of bother with the authorities as eventually they'll start to take notice but not before countless numbers of players have been fleeced.
This trend saddens me greatly and frustrates the hell out of me. And it is damaging the whole industry and damaging the casinos who do things the right way. But it is not only the smaller white labels that are at fault for a false economy in this industry. The whole casino bonus saga is a mess for a start. But I'm sure I've touched on this more than enough on Slots Guide.
My main complaint for this blog post is about generic casinos. The small ones tend to be carbon copies of each other just using a slightly different colour scheme. But even the big boys are falling into the trap of opening up casino clones just for the sake of it (or because there's no loyalty at casinos because of the whole bonus trend). You have a good casino but customers don't stick around because you think customers are always looking for a brand new casino. So you join the bandwagon, clone your existing casino and advertise the hell out of the new one. It is a vicious circle people, stop it. Built a great casino and stick with it. Treat your customers well and hopefully they will stick around.
But where is the innovation in this industry? Where are the casinos that really stand out and make a difference? The gamification of online casinos is one very exciting new trend with casinos like Casumo, Casino Pop, Rizk and Kaboo to name but a few who are really trying to stand out and good for them! This is something we are loving seeing and long may it continue… just as long as they don't start making carbon copies of these gamification casinos of course at which point we will have the same story all over again. One example already is Cashmio which is a great little casino but is surely just trying to replicate what Casumo have succeeded in doing so well already. At the moment this isn't a big deal but if more and more casinos start copying the success stories then we'll eventually be blinded by clones, mediocrity and worse still, the little generic thieves will start opening up their own shitty pretend gamification casinos where nobody gets paid.
So, gamification apart… what else are the casinos doing to stand out? Get dozens of slot providers in? Been done already. Virtual reality casinos? Slots Million have done it and a massive kudos to them for having the balls to be a trend setter in this space. They invested a hell of a lot of money into their VR casino so this is not something that every Tom, Dick or Harry is going to be able to copy. One or two more really good ones would be welcome.
What else though? I'm sure there's plenty of things an innovative casino owner can come up with if they really get their think tanks working overtime. But here's my own idea:
A progressive jackpot casino:
I'm not talking about the million casinos who simply put the word "jackpot" into their title but actually have no real focus on jackpots. I'm not talking about casinos who have a few standard progressive jackpot slots amongst their vast portfolio of slots.
No, I am talking about a casino with 100% focus on progressive jackpot slots. Nothing else. Just as many damn progressive jackpot slots as possible from dozens of different providers. I am sure a deal could be struck with the likes of NetEnt, Microgaming, Playtech etc where as an exception this progressive jackpot casino ONLY takes on the jackpot slots and nothing else so don't have to pay for the full slot library.
Playtech have the Age of the Gods progressive series, the DC Comics progressive series, Everybody's Jackpot, Jackpot Giant and a dozen more. Microgaming have Mega Moolah, Major Millions, Treasure Nile, The Dark Knight, etc. NetEnt have Cosmic Fortune, Arabian Nights, Hall of Gods, Mega Fortune Dreams, etc. Yggdrasil have a few, Ash Gaming, Betsoft, Blueprint Gaming, IGT, iSoftbet, Inspired, etc etc etc. There's enough all over the place to have a large casino with a huge variety of different sorts of slots, all with the potential in them for a real progressive jackpot win. And what a way to have the games and players do the marketing for you? If your players are only ever playing progressives then there's your marketing strategy all done for you. Player X wins X million on this, that or the other slot.
But wait……… There's more!!!
Now here's the really clever part… Most good casinos have comp point programs, cash back, free spins, gamification, loyalty schemes of some sort… Now rather than having these points, spins or cash saved up for the individual player to use when they reach a certain threshold, why not place these all into one giant combined pot and have 3 exclusive progressive jackpots specifically for this casino? And each loyalty point a player earns becomes one ticket for the progressive jackpot lotteries. A daily jackpot, a weekly jackpot and a monthly jackpot? Hell why not have 4. A yearly jackpot as well? So rather than getting a tenner from your loyalty you instead have the chance of landing another progressive jackpot which could be a very nice massive win?
I know I for one would definitely play at this casino. It would be my first port of call in fact.
So come on casino owners, get creative. Do something different. Do something unique and interesting. Stand out from the crowd!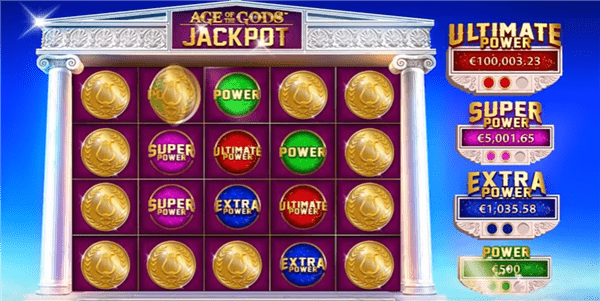 ---