Gamification Casinos: Gamification in the online casino industry is the new trend where rather than offering players straight loyalty or vip points for their play (or no loyalty at all in many cases), they are offered coins, seeds, badges, medals, etc. These can then be traded in at the players will and at the players choice. Sometimes with huge random rewards. Often extra tasks, quests or games are on offer for greater rewards. RPG game type level upping is also very common.
The future of online casinos is definitely in gamification casinos with more and more gamification casinos either popping up brand new or older online casinos trying to embed some form of gamification system into their existing casino. If it ain't a gamification casino then it is going to be left behind.
What is Casino Gamification?
Gamification is a term used to describe the implementation of game mechanics and techniques into areas and industries outside of gaming. In essence, it is the concept of using game features to entice participation – similar to how video games are so great at holding people's attention. Because this in partial works off the predispositions of human nature, it is a concept that is gaining widespread attention throughout the world. Many businesses are beginning to capitalize on gamification and it's application into the workforce by adding points, working against odds, setting goals and rewards as well as transforming weaker links of social media into more powerful networks.
Gamification came to be from the natural implementation of game mechanics and techniques into video games over the past four to five decades. Game developers would implement problems and require the player to determine the solution, and although this may not seem significant alone, developers continued to make new types of problems and solutions using innovative game mechanics, themes, etc. resulting in a wide range of video games from Nintendo's Super Mario to Metal Gear Solid, Battlefield 3 and Portal.
Even if gamification is a relatively new concept for you, my guess is that you have probably already participated in it without even knowing it. You see gamification techniques have been utilized in apps that you employ a points or badge system for performing a variety of procedures. One such example of this reward-like system is Facebook's Farmville developed by Zynga back in 2009. Farmville utilizes a farm management based simulation with a point system that encompasses the daily operations of farming, such as plowing fields and planting them, harvesting crops and raising livestock. Perhaps one of the more notorious games which began back in 1989 and is still popular today is Sim City, most have at least heard of it if not played it. SimCity allows for interaction through game play in the course of building a city. So as you can see the social/reward characteristics of games into software (and simulations) have existed for quite some time, regardless of the term 'gamification' being only termed a few years back.
Simulations have been around for a long time; however, the idea of gamification is relatively new to most. By definition: Gamification is able to stimulate innovation, change behaviors and achieve higher levels of engagement. Just by adding gamification elements, simulations are seeing a higher level of retention by users.
Even the United States military has added gamification to their training regiment. The training and educational arena have seen the most applications of gamification since its introduction. The gamification technique is also now being applied to the financial services industry.
Simulations allow for flexibility around the learner's needs (i.e. schedule, a pace of learning and replay ability of material being presented). By utilizing a simulation one does not have to utilize the page-turning method of learning through a book or sit through boring and monotonous classroom instruction. Features make the simulation actually enjoyable to play and make a mundane training exercise applicable to real life and immerse the learner within an interactive environment.
By building a narrative around the simulation, the user (player) is drawn into a different world and immersed in the learning environment. Simulations that present a challenge to the user ultimately driving learner engagement within the simulation and motivate user behavior. Simulations have been proven to lead to improved understanding of course material presented when compared to traditional classroom-based training. While classroom training does prove effective, simulations present the topic in a situation similar to what one would actually experience in the real world and appeal to a larger audience age group. Simulations are also able to illustrate the value of interactivity through many design elements, including (but not limited to): audio, graphics, recognizable environments and storytelling. Ultimately fostering a great amount of engagement and collaboration within the simulation.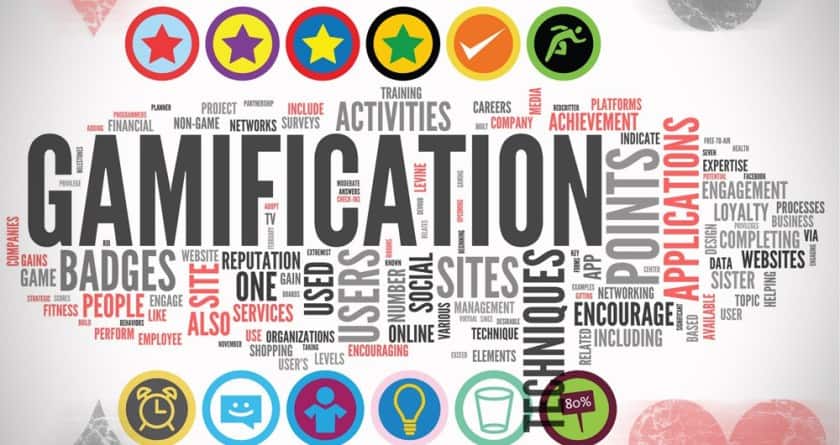 The Impact of Gamification
Technology experts held a summit last week at CES regarding the state of tech and children in the home. The Kids at Play and Mommy Tech conference (and exhibits) looked at current issues and products that are affecting the future of digital game embracing children. Among the topics at the conference was the subject of digital games and their role in bringing up intelligent generations. "Gamification" was the subject of Games for Change co-president Asi Burak's keynote speech. An introduction for the keynote stated: "Gamification is this year's buzzword when it comes to raising smart kids."
Games for Change is a New York based non-profit organization created to help further the development of social games that impact society in healthy ways. The company engages in projects that generate awareness of economic, environmental and social issues through games and other media. One of their larger projects is an annual 'festival' (convention) that brings together non-government (NGO,) government, and corporate groups along with game developers and designers for the purpose of creating and promoting games that generate social awareness. A major goal for the company is to "bridge the gap" between these types of games and the more commercial driven games. The next festival will be held in June.
In gamification study, regularly used game design techniques and mechanics are defined and introduced into typical game scenarios. An example is the game Trash Tycoon where the player has been left behind in a city abandoned because of its extreme garbage problem. The player takes a time to build a trash collecting empire that incorporates recycling and organic trash collection solutions often seen in real-life situations. The game employs the popular game mechanic of community collaboration as it is played on Facebook.
Tycoon games ( business simulating games ) are not new in the gaming world. Almost every recreation-based industry has been gamified; amusement park building games are at the top of the list. The challenge is to gamify and make entertaining the industries and global situations that are impacting the world and the future, a daunting task, but one that has made great strides over the past decades. There are many of us that now have a greater understanding and appreciation of city planning and its challenges thanks to the popular Sim-City series of games. Another success story: Food Force is a game published by the United Nations World Food Program where the player goes on missions to help a famine-affected country. Since its creation, it has been educating players about how civil war and drought affect populations in other parts of the world.
The power of the digital game has been recognized. Games have always been implemented in effective education curriculum's for children. Summits like the one held at CES and conventions held by groups like Games for Change are helping groups with non-commercial interests in game development keep their game players interested and educated.
Gamification Definition (definition according to wiki)
Gamification is the application of game-design elements and game principles in non-game contexts. Gamification commonly employs game design elements which are used in so called non-game contexts in attempts to improve user engagement, organizational productivity, flow, learning, crowd sourcing, employee recruitment and evaluation, ease of use and usefulness of systems, physical exercise, traffic violations, and voter apathy, among others. A review of research on gamification shows that a majority of studies on gamification find positive effects from gamification. However, individual and contextual differences exist. Gamification can also improve an individual's ability to comprehend digital content and understand a certain area of study such as music.
A little bit about some of the Gamification Casinos
Fantasino: Fantasy Casino or Fantasino as it is now called, is a totally new experience in the gamification casino industry. This is ambitious and we have been in touch with the owners for over a year while they have been working their way through getting it ready for launch. They are so dedicated to this project that we really really want to see them thrive. This kind of project is definitely the future of gamification casinos across the board.
Play Frank: The Play Frank gamification casino loyalty system opened up in 2017 and is proving mightily popular and a bit more useful than some others. Mst importantly it is fun!
BGO Casino: BGO are introducing gamification during the last quarter of 2017.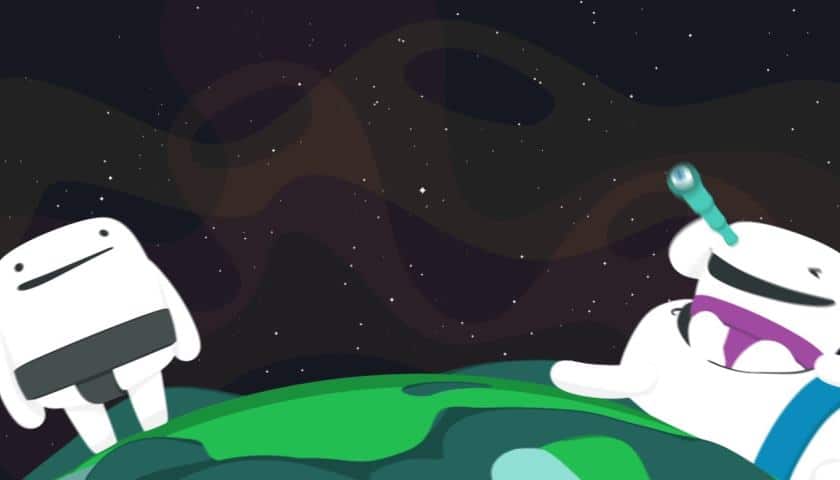 Casumo Casino: Casumo is another of the original gamification casinos, before gamification even became a word (ok so the word has existed for a while but wasn't really attached popularly to casinos until recently). Valuables, level upping, amazing casino races and more! A very very good destination.
Kaboo Casino: Kaboo is an absolutely stunning piece of artwork as well as a cracking casino in it's own right. Get level upping and choose your own rewards!
Thrills Casino: Thrills' bonus'o'meter is what we are interested in here. Special challenges await you which you need to complete in order to get your rewards!
Casino Rizk: Rizk may not have the story of some of the other gamification casinos but it's Wheel of Rizk has proven to be a knockout blow for the gaming industry. A hugely succesful and popular casino and it only opened this year!
Casino Heroes: Casino Heroes (formerly called Casino Saga but renamed after a competition for her players is one of the very first gamification casinos and widely regarded as ground breaking. With level ups, boss fights, treasures and rewards and even slots that are locked until you reach certain levels.
Super Lenny: Complete Assignments, Get Free Stuff: Complete Assignments and earn BUX, then trade your for BUX for Free Spins. In true Lenny style, all Free Spins have zero wagering requirements!
Shadowbet Casino: Shadowbet features a level up style loyalty scheme.
VideoSlots Casino: Another not technically called a gamification casino, VideoSlots does have a huge deal to offer with the numerous rewards, cash back, slot races, monthly races, live slot tournaments and more.
Casino Room: Casino Room is another casino which has adopted the gamification casino style of currency based loyalty schemes with mission rewards.
Chanz Social Casino: Chanz is billed as the worlds first social casino. With some gamification elements and a facebook style wall, friend requests and private battles. This is a very interesting concept and one which is likely to prove very popular the more Chanz expands and grows up. It is still early days but it is great to see a brand new player on the market doing something completely new and unique.
Ikibu Casino: Ikibu is the new kid on the all out gamification block. And a very impressive kid it is. There have been a few minor teething troubles but every website goes through them. The enjoyment levels the team have built in to the casino however seem to be hugely popular already! Seeds, Ikki's and more await you on your journey.
Leisure Suit Larry Casino: Larry casino is a brand new gamification casino based around the classic Leisure Suit Larry franchise and is feature packed with all sorts of fun little nuggets. This casino is going to be HUGE with a capital HUGE! Unfortunately though the practice has not lived up to the promise and Larry Casino is failing to live up to the gamification casino hype and we cannor recommend it.
Casino POP: Well this was a pleasant surprise. A well focused gamification casino with an innovative welcome bonus system and built on the trusted MTST platform. This is a casino we are really axcited about and have high hopes for a very bright future! Unfortunately though these big promises have not been backed up by enough financial clout to make the casino work and we cannot recommend them.
Cashmio Casino: The cynic inside me might try and tell you that Cashmio is just a copy of Casumo Casino… Now I could… but the fact that Cashmio is so damned good makes me rather tell you that it was "inspired" by, as opposed to copied!
Gamification Articles:
Playtech and Captain Up collaborate in new strategic partnership
Cutting-edge engagement platform integrated into Playtech offering, using game mechanics, machine learning and behavioural economics
London: February 20th 2017 – Playtech, the world's leading gaming content and software, systems and services supplier, has agreed on a strategic partnership with Captain Up, a real-time engagement and retention platform, that will enable licensees to further incentivise, analyse and reward their players using cutting-edge gamification, social and communication tools.
Captain Up has carried out a series of successful partnerships with gaming operators, showing positive results. Captain Up will become a Playtech Certified Partner with its platform integrated within Playtech's IMS player management system. This will allow Playtech licensees to create further loyalty through the use of gamification, in game communication, social and analysis tools.
The Captain Up platform employs social gaming mechanics to increase player engagement and lifetime value. These include challenges, tournaments, community feeds, badges, levels, leaderboards, in-app messaging and more, all in real-time, and customised to a specific operator and player journey. The platform also offers operators an easy- to-use web based back office to monitor, manage and analyse player actions.
Increase revenues by maximizing user engagement and levelling-up brand loyalty
Real-time communication with individual players and groups
Social interaction, introducing leaderboards, activity feeds and more
Enhance player loyalty & personalise player engagement by always knowing what to offer based on real-time insights
Shimon Akad, COO, Playtech, said: "This integration enables our licensees to access an even broader range of unique technologies that can help differentiate their offerings and significantly enhance their player engagement, through the use of real-time analytics. We have known about Captain Up for some time and we're very pleased to be working together."
Uri Admon, Founder and CEO, Captain Up, said: "We are delighted with the opportunity to join forces with Playtech, and offer its customers the tools to maximize user value, using our Engagement and Retention platform."
Gambling and Gamification = Gamblification?
Gamblification is the intersection of social gaming and gambling. Many casino and card games make use of a human's gambling instincts to lure people into deep engagement. Although real money is used to purchase chips to be used in these games, the chips are not redeemable for money. However, some social games provide venues where in-system virtual currencies can be exchanged or raffled for virtual goods.
Some systems such as Virgin Gaming allow console players (PS3, XBOX) to wager real money against others for big cash prizes. It doesn't end there. There are various examples of social games that are using in-game currency or real money to encourage certain behaviors that will have users risk their in-game capital for extrinsic rewards. With the ability to reward users with real and/or virtual prizes, social gaming is incorporating the addictive features of gambling to create a new battlefield of playing. The apparent spectacle of getting lucky and "striking rich" are attracting major companies to focus on gambling.
In 2012, gambling equipment company IGT bought Double Down—a designer for Facebook casino games—for $500 million. Caesars Interactive Entertainment recently acquired Playtika and Buffalo Studios, two interactive social gaming producers. Other companies, including UK's largest betting site Betfair, are looking to expand its presence in the fast-growing US social gaming industry. However, whenever there is money involved, the playing battlefield is accompanied by the back-office legal field.
With GSummit SF 2013 fast approaching, we found it important to highlight some of the key legal issues facing gamification and game-design in general. As gamblification applications continue to expand into real and virtual reward systems, it is important for managers to understand that fine line between legal and illegal. To enlighten us on the legality of these issues, we will be having James Gatto, IP and SET (social media, entertainment,technology) legal expert, to talk about some of the key areas of gamification law and how gamblification designers can succeed. Here is a brief overview of his talk:
Various states require different laws related to gambling, contests, and sweepstakes. What's worse is that there is a great disparity among these states regarding what is legal or not. Online gambling aims to break down physical barriers, so how do online operators mediate legal steps for interstate gambling?
Virtual currency based models are legal, but their specific use can be called into question by gambling law. In the case of Zynga poker, the chips can't be redeemed for cash. By law, there is no real-value to the in-game chips, so Zygna does no harm. However, some applications are viewing virtual currencies as ways to get users to initially play games with potential cash outs. How can designers legally provide cash rewards in virtual worlds?
Australia is looking to ban online social games because these gamblification apps allow children and teenagers to access "gambling-like" activity at a young age. When dealing with legal issues, the constituents aren't only those participating but also the surrounding community. How are social games designed to make all constituents happy?
Although the gamification law space is complex and quickly evolving, there has been success. Meet Derby Jackpot, the only legal online gambling site. It allows people to bet on 100s of horse races around the country for as little as a dime. Once a bet has been placed, a social feed serves as a chat room while a live video feed of the race gives players the feeling that they are actually at the race—just without the mud and overpriced beers.
Walter, Tom, and Bill Hessert, founders of Derby Jackpot were overjoyed at the horse track when they realized how an initial $5 bet turned into $25 in winnings. With the help of Freakonomics author and Bill's former professor Steve Levitt, the Hesserts set out to make the micro-transactions of horse betting more fun and game-like. Dorothy Jean, Derby Jackpot's spokesperson, said, "Derby Jackpot is designed for the casual user and requires no prior knowledge of horse race jargon or experience." Also, the cartoon like aspect removes any weirdness associated with betting, and the fun part — you keep your winnings!
What are your thoughts on gamblification? Does it have a place to stay or is the casino industry overstepping its commercial boundaries?
Where Does Gambling Fit in Gamification: Legal Issues and a Success Story
National casino chain Boyd Gaming uses Gigya's gamification platform to keep players hooked on its loyalty program.
Casino developer and operator Boyd Gaming Corp. is betting on social gamification to boost its loyalty program and keep players coming back for more.
Boyd has just launched a new version of its B Connected Online loyalty website featuring social gamification components provided by Gigya. Social software developers use the term gamification to refer to game-like elements included in a Web experience that encourage users to compete in systems of ranking and social recognition. The most active users often are recognized with badges that appear next to their profile pictures or placement on a leader board.
On Boyd's site, people earn points for booking a room online or sharing a link to an upcoming event at one of its properties. Those points, in turn, win them entries into drawings for giveaways ranging from spa treatments to free slot play.
"What we've done is add a social element into B Connected Online that will reward them for their online, as well as their social activity," said Brian Best, VP of e-commerce at Boyd Gaming. "Booking a room online saves us a substantial amount of money versus them calling into the call center, and B Connected Social will reward them for doing that."
Given the company's expertise in running games that people want to play again and again, "it was a very natural fit to layer social gamification on top of our loyalty program," Best said.
Boyd is a publicly traded owner and operator of 17 gaming entertainment properties located in Nevada, New Jersey, Mississippi, Illinois, Indiana, and Louisiana. Although other gaming companies might also be including elements of gamification in their websites, "nobody has done that on a national scale like we have," said David Strow, director of corporate communications for Boyd. The company believes it will pay off because there "is a lot of overlap in our core demographic" with the people who play online games such as Farmville, he said.
In addition to awarding points for desirable behaviors, the social gamification program also recognizes status as an important motivator, Strow said, in much the same way that the company's player's card recognizes advancement from ruby card holders to sapphire and, ultimately, emerald. "It's the same concept, really, in the use of this product to give people a way to stand out on the website," he said.
The use of points as entries in drawings for giveaways, rather than as a more straightforward currency for redemption, also makes sense in terms of the psychology of gamification, where variable or unpredictable rewards are often the most powerful motivators.
Best said the loyalty website already had won multiple awards. In October, B Connected Online won an American Gaming Association award for best website, and its mobile app was named the best mobile marketing tool. However, until now it was more of a straight transnational website for booking stays and looking up reward point totals.
Gigya offers a software-as-a-service suite of social software capabilities including gamification, social sharing, and single sign-on that its customers can embed in their own websites. Other prominent deployments include the social website Pepsi built around the X-Factor TV show and the Comcast SportsNet site for fans of local sports teams.
Best said Boyd didn't take advantage of the single sign-on Gigya offers for authentication through Facebook, Twitter, and other services. For regulatory reasons, it was better to keep tight control over authentication to the website, he said. However, the Gigya gamification and social sharing modules have been implemented broadly–not just on the B Connected site but on those of other hotel casino properties where actions such as social sharing also will be tracked.
The latest update to the website also adds real time notifications through email, text messaging, and the B Connected mobile app. "We'll be letting you know as soon as a new slot product hits the floor, or, if you like country music, as soon as an act is booked at the Orleans or one of our properties," Best said.
Gamification in the Gambling World
The world of online gaming has seen an exponential increment in recent years. Thanks to advances in smartphone and tablet technology, more and more people are turning to going online to get their gaming fix rather than playing on traditional console games.
Indeed, while console giants Sony and Microsoft continue to enjoy success through their respective PlayStation and Xbox models, it could be argued that their online components are a key factor in this. Meanwhile, one console company that are trying to rise again are former retro favorites Atari, who have taken a completely different path – to invest in the gambling industry.
It may be a hard nut to crack for Atari, but it's certainly well worth it – the online gambling industry has taken off in the last ten years, and while this is largely down to user access, it's also down to one clever marketing method: gamification.
Gamification, by definition, denotes the practice of using gaming techniques to help users solve problems. It takes something traditionally mundane and turns it into a game, making the activity all the more appealing.
Today, the world's most well known brands and pop culture favorites, for example Marvel Comics, are capitalizing on gamification through the online gambling industry. As interest in land-based casinos continues to dwindle and markets for online casinos continue to grow, iconic figures such as superheroes are being used in branding and game strategy.
A traditional slot machine, for example, could be deemed as mundane to the more modern gambler. Gamification, however, gives the goal an exciting third dimension – it is far more fun to try and beat a Marvel villain that to tediously flick through images of cherries and Liberty Bells. The process gives the user more of task than just to match symbols, with an added element of competition that cannot be seen in traditional casino games.
Moreover, gamification has given gambling games developers the opportunity to broaden their horizons in terms of themes – there is a type of "gamified" casino game for every type of person, whether it's popular television shows like Deal or No Deal or even games based on nationality. For example, Coral have Irish themed lottery games, and patriotic spirit was certainly the focus of many online casino games throughout the World Cup. Casinos and slot providers alike also try to cash in on Monopoly and its board game popularity
Today, the online gambling industry is a multi billion dollar industry, and with the depth of games available to us at present, this is a figure which can only grow. Gamblification