Christmas may not be here just yet, but you can already snag some gifts! All throughout December, gamblers can look forward to festive prizes to brighten your holiday spirit! It's the perfect pick-me-up o welcome the New Year in a fantastic mood. So make sure you don't miss it!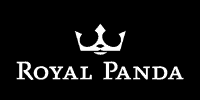 Royal Panda Casino
Royal Panda Casino
Royal Panda have an army of loyal players who love it. There are many reasons for that - cashable bonuses, same day payouts, various special features and perks. Since 2017, it's managed by they guys from Leo Vegas, one of the most popular casinos online.
How does it work?
Every day, you can visit Royal Panda's casino interactive calendar, which will list the surprise gift for that day. Which Santa gift you will receive has already been set ahead of time. So as you browse through each day, you will be able to see what cool bonuses await! You'll receive countless free spins for Christmas themed slots and ambitious mystery prizes! Said prizes can include a lot of goodies, including cash and gadgets!
Furthermore, the holiday spirit has extended to the loyalty program, giving it a special December boost! Earning points for this month will unlock additional prizes. Once you reach a certain threshold of points, you unlock the promotion's rewards! To be exact:
20,000 points earns you €250 in cash.
60,000 points lets you get your hands on a gadget, up to a value of €800.
250,000 points awards a dream holiday for two people, valued up to €3000.
And 400,000 points grants a luxury watch worth up to €5000.
Santa's list of rules
For the calendar bonus, players must unlock and complete the daily offer on that same day. So if a promotion is subject to the 35x wagering requirement, you must meet that wagering requirement before the next promotion is active.
Cash earned using free spins or bonus money will be treated as bonus cash. That means you can only use it to play casino games at Royal Panda until you meet the standard wagering requirements. Gamblers cannot bet more than €7 per spin when playing with bonus money.
And as for the seasonal point collection bonus, any points accumulated during this time will remain on the player's account. These points can then be exchanged from the Loyal Panda shop.
The four prizes are listed in tiered order, which means you only receive one prize at a time. 60,000 points just gives you access to a gadget prize, not both the gadget and the €250 in cash.
And if you don't want those expensive physical gifts, you can request a cash alternative instead.
Snowing deposits
If you're looking to treat yourself with some gambling, then Royal Panda's offer is definitely one to consider! The thrilling prizes and festive spirit will have you humming along every spin. And if you're super lucky, you may be showing a new phone or a luxury watch when you go to celebrate New Years!