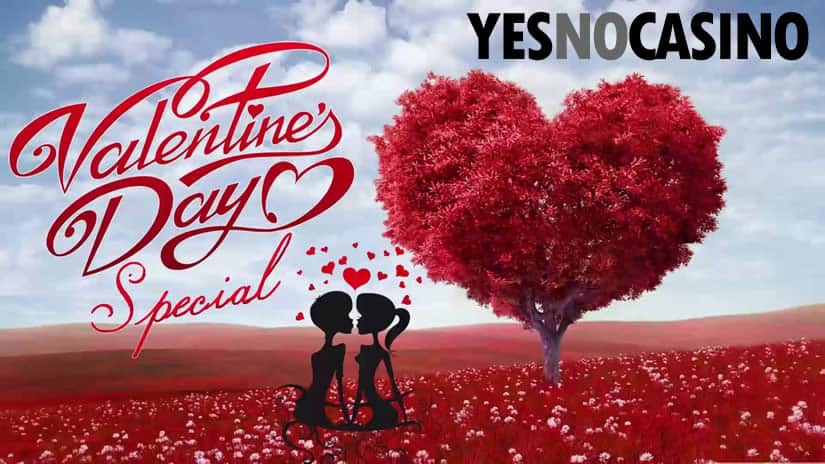 Valentine's day is upon us once again. A day, they say, to celebrate love. A day when lovers around the world are walking hand in hand, giving gifts, and sharing romantic dinners.
If you ask me? It's a day designed to line the pockets of florists and jewellers while pitting every man on the planet against the others in a torturous 24-hour competition that can never be won. There are just so few ways for everything to turn out right, and oh so many ways for everything to go wrong.
When Everything Goes Wrong
If you forgot to make those dinner reservations last month — when, of course, you were thinking about anything other than Valentine's day — you can forget about getting into any restaurant before midnight now.
If you were waiting for that last paycheck before heading out to the jewellery store, you'll not only be greeted with "special" (read as over-inflated) prices made up just for this romantic holiday, you'll be left with a selection of items that are either made from dull steel and rhinestones or lined with so many diamonds that the Queen herself would say, "No, no, that's just too much."
The florist, of course, will show up late, or not all, and almost certainly deliver a wrong order or, worse yet, the right order with the wrong name on the card, thereby planting the idea of a cheating man in your lady's head and giving you a bottomless source of arguments to darken your days and keep you up all night (but not in a good way) for months to come.
When You do Things Right
Then, of course, even if you happen to do everything right and the flowers show up, and the necklace looks good around her neck, and dinner is absolutely delicious, there's still going to be somebody who did it all better than you. You'll run into them while the two of you are out yourselves, or someone at work the next day will tell her about how her amazing boyfriend took her on a two-hour private jet flight to the most expensive restaurant she's ever seen. You. Will. Not. Win.
Who's Really Going To Have A Better Valentine's Day?
So, in the end, who do you think is really going to have the better day? Is it going to be the people driving themselves insane trying to meet some crazy standard set up by businesses that just want to make more money? Or is it going to be the ones that stay home, stay calm, and have some fun without letting all this stuff get under their skin?
I don't know about you, but I'd rather be one of the ones to stay home doing my own thing. I'm gonna be right here at my computer with my favourite food and a drink (or two or three) playing my favourite games and having some fun.
Not only am I going to avoid all those Valentine's Day headaches, I'll actually have a chance at winning some money instead of just watching it all blow away in the wind. When was the last time a four-star restaurant or a high-class jeweler handed you some cash and told you that you'd hit a jackpot? Have you ever ended a Valentine's evening with more money than you had when you started? This my online casino plan for tonight!
Make The Most Of Your Valentine's Day At Home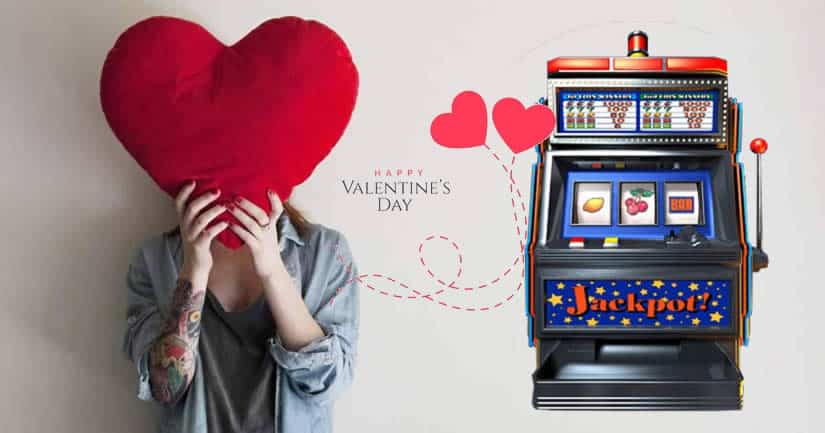 So if you're like me and don't have any big plans for this Valentine's day, let me share with you a few secrets that will help you get something special out of the day even if you're not going to be celebrating.
There are a few casinos that are running some special deals this Valentine's day — and that means free money for you. But first, for those of you who just can't get the idea out of your head, there are quite a few love and romance themed slots you can look for at your favourite place(s) to play.
If you're looking for some fun slots, try searching for Dream Date, Secret Romance, Immortal Romance, Doctor Love, Doctor Lovemore, or Red, Hot & Devil. Any of them are sure to get you in that loving mood — and with a little luck Cupid will shoot an arrow right through your wallet and show you some love.
Great Valentine's Casino Promotions
If you're just looking to get some of that free cash, here are two hot Valentine's Day casino promotions that are sure to brighten your day.
Cashmio Casino Bonus For Two
Going with a bit of a couples theme, Cashmio is offering a quick bonus for you and a friend when you both make a deposit of at least €20 (not combined with any other bonus). All you need to do is contact Cashmio support after both of you have made your deposits and you'll be rewarded with a €5 bonus. Head over to Cashmio to get all the details.
FortuneJack Casino 20% Back Promotion
Just play on any of the Valentine's themed slots below from February 12 through February 14 and if you don't come out a winner, FortuneJack will give you 20% cash back on net losses. Pay attention now! That's cash, not a bonus! You'll get 20% back that is yours to do with as you please.
Just play on any of these slots to take advantage of the offer:
Gunsbet Lovely Match Bonus
Gunsbet casino offers a 50% Match bonus + 20 extra spins on Desert Treasure slot! Redeeming this bonus is quite simple: you just need to make your deposit and add this bonus code at the cashier: VALENTINEGUNS14.
From Loki Casino, with Love <3
Loki Casino also offers another 50% match bonus plus 20 extra Lucky Blue spins. In order to get this bonus, you just need to make a deposit of $15 or more and add this bonus code: LOVELOKI14.
Cheers and Enjoy!