On this iSoftbet Casino page you will find:
The best iSoftbet casino information including:
Top recommended iSoftbet casinos.
iSoftbet casinos software information.
iSoftbet casinos slot RTP database & slot reviews.
Best iSoftbet casinos approved by Yes No Casino

iSoftbet Casino Slots RTP & Reviews
Many thanks to Tom @ iSoftBet for being so kind as to provide us this list!
iSoftBet Return to Player (RTP) Summary

iSoftbet Casino Game
RTP %
24
96.07%
3 Charms Crush
97.29%
3888 Ways of the Dragon
NA
Absolute Super Reels
95.50%
Alice Adventure
95.17%
Ambiance
95.06%
Astro Magic
96.54%
Aztec Gold Megaways
95.99%
Basic Instinct™
95.76%
Beetle Jewels
– Promo sheet
– Info sheet
95.60%
Best Things in Life
95.56%
Beverly Hills 90201
97.09%
Bewitched
95.35%
Book of Immortals
NA
Booster
95.60%
Bruce Lee
95.92%
Bug's World
95.71%
Cash Camel
95.96%
Chilli Chilli Bang Bang
96.12%
Cloud Tales
95.51%
Crystal Clans
95.22%
Diamond Wild
95.20%
Disco Double
95.50%
Dolphin's Island
96.56%
Forest Mania
95.95%
Fortune Diamond
96.00%
Fortune Pig
NA
Fruit Boxes
97.10%
Gladiators Go Wild
NA
Golden Tiger
NA
Hansel & Gretel: Witch Hunters
96.51%
Heavy Metal: Warriors™
96.29%
Hot Shots
97.15%
Hot Spin
96.00%
Illusions 2
95.17%
Imperial Wealth
96.51%
Jackpot Rango™
95.41%
Jester Trio
96.07%
Jumbo Stampede
95.94%
Kobushi™
95.56%
Legend of Loki
NA
Lucky Clover
95.50%
Lucky Lady
NA
Lucky Leprechaun
95.76%
Luxury Rome
96.49%
Mega Boy
95.54%
Million Cents
95.50%
Million Cents HD
95.50%
Million Coins Respins
95.49%
Mona Lisa Jewels
95.56%
Musketeer Slot
96.69%
Mystery of LongWei
96.80%
Nacho Libre™
95.67%
Neon Reels
95.40%
Ninja Chef
95.17%
Paranormal Activity
96.75%
Pearl of the Orient
95.97%
Pin Up Girls
95.24%
Pinata Fiesta
NA
Platoon™
96.96%
Platoon Wild
96.02%
Rambo
97.02%
Red Dragon Wild
96.10%
Robo Smash
95.01%
Royal Cash
95.22%
Rumble Rumble
95.64%
Scrolls of Ra HD
95.71%
Shaolin Spin
97.15%
Skulls Of Legend
96.02%
Slammin' 7s
96.57%
Spin Or Reels
95.81%
Spooky Family
95.02%
Stacks O Gold
96.17%
Super Diamond Wild
NA
Super Fast Hot Hot
95.40%
Super Fast Hot Hot Respin
95.39%
Super Lady Luck™
95.46%
Super Lucky Reels
95.50%
Super Multitimes Progressive
95.50%
The Best Witch
95.01%
The Dalai Panda
96.05%
The King
96.01%
The Love Guru™
95.41%
The Nutcracker™
95.97%
The Olympic Slots
95.85%
The Ruby
97.50%
The Sword Of Alexander
96.69%
The Warriors™
95.01%
Ultimate Super Reels
95.50%
Vegas High Roller
NA
Wild Ape
96.01%
Wild Power Boost
93.25%
Wisps
97.10%
World Tour
95%
iSoftBet Casino Information
"There is joy in gaming and there is beauty in simplicity. There is also an undeniable thrill in discovering a new game and finding it intuitive and exciting to play. With these simple truths in mind, we design and deliver online casino games that replicate the excitement of live gaming. Games that are visually stunning, easy to understand and endlessly engaging".
About iSoftbet

There's surprisingly little information to be found about this company, even when scavenging their website for information it's not quite clear if the company was founded in 2009 or 2010, or even earlier. This is of course of little consequence and not in any way damning, as the company is partnered with several of the biggest online casinos operating. Of course, as they have published over 500 slots for desktop and mobile devices the company is clearly one of the most active companies in the field. In general the slots are extremely well done, with everything from graphics, sound and music and gameplay polished to perfection.
The company has quite a diverse portfolio with games ranging from brand new HTML5 mobile games, to specifically designed apps for Apple and Android devices, and of course hundreds of slots made for desktop devices. Their games are divided into four general categories: branded, casino and mobile slots, and quite a few table games like blackjack and roulette. iSoftbet also offers service directly to casino with their own platforms, support and all that running an online casino requires. So far there are no successful examples, as far as it means being a big and known casino, but this is bound to change as the company gains popularity both with players and casino staff.
Bonuses and freespins in iSoftbet casino slots
In general bonuses and free spins are doled out whenever iSoftbet publishes a new slot, which happens quite often, or when a casino decides to run a special promotion. Most of the games come with built in options for free spins, meaning that a bonus feature granting extra spins is activated whenever you hit the right combination. These of course require play with real money, and are rather common features in most slots. Most of the branded slots also come with plenty of cut scenes, animations and film that can be considered an added bonus for the entertainment value it provides.
In order to gain the most out of your play with iSoftbet casino slots you should look at our choice of casinos, and choose one that has both the games you're looking for and the bonuses that allow you to start gaming with a combination of bonus money and free spins.
The company has spent a considerable amount of times and resources making sure that their best slots are available no matter what platform you play from: desktop or mobile, including of course different phones and tablets like Android and iOS. In this regard the best bet for freespins are the branded slots. These include a lot of games that are based on 20th Century Fox movies and shows, such as Basic Instinct, Platoon, 24, Rambo and a lot more. When it comes to branded slots you can be quite sure that freespins are on their way every time iSoftbet publishes a new one.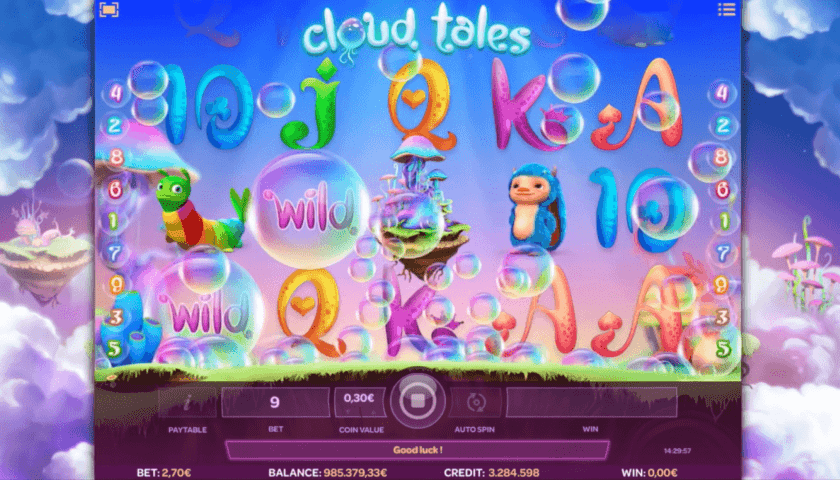 Quality and quantity
There are two things that hardly ever go hand in hand: that is quantity and quality. Like previously mentioned the company has published somewhere around 500 games, and given it has been in business for half a decade this is quite the number.
Usually this kind of pace means that the games are cheap copies of each other, or come with slight difference in graphics and gameplay, but the case with iSoftbet is quite different. All of the games seem to be finished to a degree that leaves little room for any kind of negative reviews. Whether this is because of excellent staff, large budgets, experienced designers or any other reason hardly matters for the player: what matters is that the company keeps doing this. Not only does this apply to the branded games but it goes further with pretty much every slot published being polished to a level higher than some other companies can't reach no matter what they try.
This further extends to mobile gaming, as the games are not simple conversion. In fact, they can be considered games of their own given that the mobile version of these games do not even function in desktop computers. This means that not only are the games done once, but twice, which in itself is a rather good guarantee of quality. The third group of games consists of table games, and although these rarely come with bonuses they are still worth checking out: again due to quality they are above and beyond what most other companies have produced.
Summary
iSoftbet casinos have hundreds of games that come with freespins, bonuses, and other extra functions. They are present in most major Australian casinos, and are gaining ground steadily even with their own casino platform. The company also seems to be well versed in customer service and player retention. They have given everyone who like their games the chance to contact their support directly. Simply navigate to the website and send an email telling what you think. There's no guaranteed outcome of this, though I'd be surprised if the company's success is not at least partly due to their attitude towards entertaining players.
And that is the major factor when it comes to iSoftbet: they churn out games that are entertaining, interesting and extremely well done. All that they require to go further is for the online casinos to start promoting the games more, and to offer constant bonuses like is done with other similar quality companies. Until then the games will remain as an excellent source of gaming fun, but won't necessarily be found by the largest group of casino players. For now they got our recommendation, which hopefully helps more players in finding these future classics.