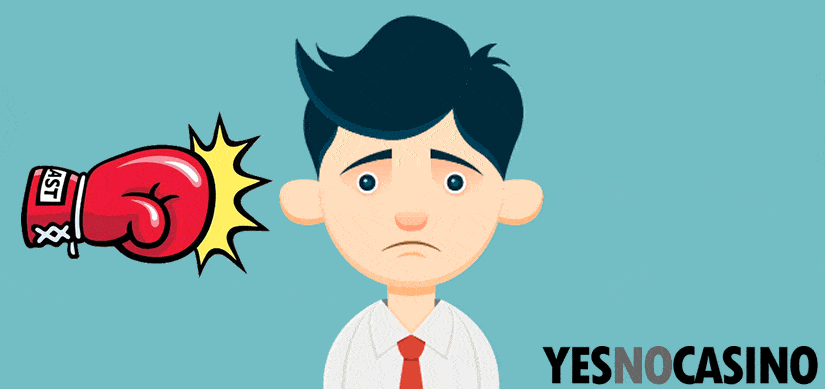 We all hope for a great experience when we sit down to play any game at an online casino, whether it's an old favourite or a new site that we're just experimenting with. Not every trip to the virtual casino will go the way we like, though. It's inevitable that something will go wrong at some point. It is, as they say, the nature of the beast.
When something does go wrong at an online casino it can be very unsettling. The problem-solving process is not at all the same as in a land-based casino. When you're in a brick-and-mortar casino and you have any kind of problem, there is a whole line of people you can approach to get your problem fixed. You can talk to the dealer, the pit boss, the floor manager, and you can even go higher if you really need to. You may also have witnesses that can help to explain what happened.
Disputes with Online Casinos
When you're playing at an online casino, it's not like that at all. When you're online, it's just you and the virtual game in front of you. You can't wave your hand and call someone over to see what went wrong with the slot machine, or even politely tell the dealer he missed a chip when he paid off your win. When something goes wrong you suddenly realize how completely alone you are.
The good news is that, in most cases, the software behind online casinos will automatically make corrections or refund your wagers when something doesn't go the way it's supposed to. Sometimes, however, the problem goes beyond a quick and automated fix. And worse yet, sometimes there are large amounts of money left hanging in the balance. When something like this occurs, it can be difficult to know what you should do next — especially if you've worked yourself into a panic.
First Steps to Avoid a Dispute
Before you get to play to a new online casino, you need to separate the wheat from the chaff. It is indeed recommendable to do a research to find good online casinos and separate them from the not recommended online casinos. Here, at Yesnocasinos, you will find a good selection of top rated brands, as well as a list with blacklisted / not recommended sites. And yes, we reviewed thousands of sites so you may want to take advantage of that!
If you are already in a dispute, stay calm! Panicking is exactly what you shouldn't do. Panic leads to poor, disorganized choices that will most likely only make your problem worse. If you have a reason to dispute something with an online casino, whether it's the outcome of a single small bet or the release of a large withdrawal, it is extremely important that you think things through and act both carefully and deliberately. Anything else could severely hurt your chances of getting the resolution that you're after.
Stop Playing And Contact Support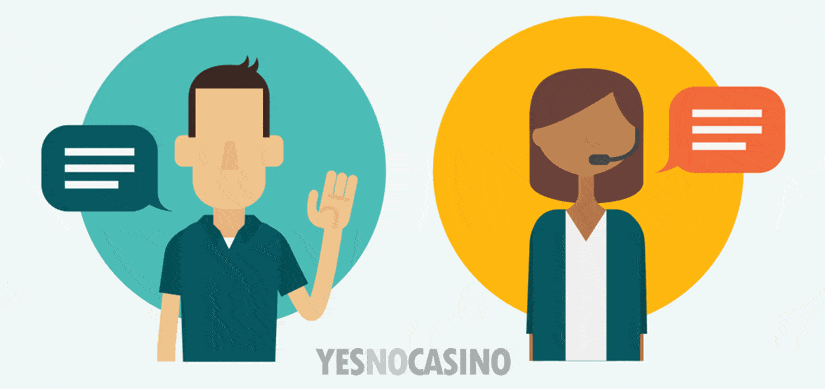 The first thing you should do when you notice something has gone wrong is stop playing. If, for example, something in a game goes wrong, or your account balance doesn't reflect the right amount after a deposit, it will be much easier for the casino's support staff to figure out what has happened if the last activity in your account is the occurrence of the problem. If you continue to play or try to make more transactions, you can compound the problem and make it more difficult for casino support to see what happened.
Your next step will be to contact support through the quickest and most direct method and politely explain your problem. In most cases, the fastest way to get in touch with someone is going to be through a live chat system. In other cases, it will be telephone support. If the casino where you play doesn't have live chat or telephone support, you may want to rethink your choice.
Be Patient and Polite
The key at this point is to be clear about what has happened. Speak clearly and calmly, and answer any questions from the support staff — no matter how irrelevant they may seem. Getting angry right from the start will make things worse. You won't communicate effectively and nobody wants to help someone who's being rude and yelling at them.
You also need to understand that the support staff is going to ask you questions for a reason — even if you don't know what that reason is. Don't assume that you know more than the person you're talking to and dismiss their questions, even if they seem stupid. There are a lot of technical things happening between your computer and the computer that runs the casino's games. The support personnel may need to run through many different possibilities to figure out exactly where the problem occurred.
Hopefully, this is all you will need to do. In the great majority of cases, simply letting the support staff know that you've had a problem will lead to a resolution. It may take just minutes or perhaps a few hours, but most casinos will work hard to get to the bottom of any problem a player has as quickly as they can.
When You Can't Reach An Agreement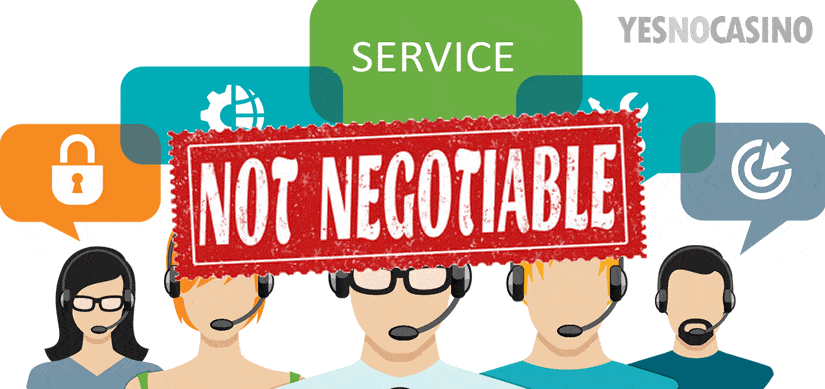 Sometimes, resolving a problem or dispute with an online casino won't be as easy as simply contacting support and getting a quick answer. When you and the casino can't reach an agreement, it becomes even more important that you handle things properly and do everything you can to give yourself the best possible chance for an outcome in your own favour.
If you've tried going through support and your problem hasn't been solved, you're most likely going to feel angry. That is expected, but again, it is in your own best interest that you remain calm and think carefully about what will most likely happen and how you can prepare yourself for it.
One thing that you should absolutely NOT do is go to Internet forums or social media to start complaining and/or making threats without proof. Many gambling forums work as mediators when disputes arise between operators and players. Make sure to gather enough written data before you decide to go public. Doing otherwise will not only hurt your chances of getting a successful outcome, it could even open the door for the casino to take legal action against you.
Write Down All The Details And Make Formal Contact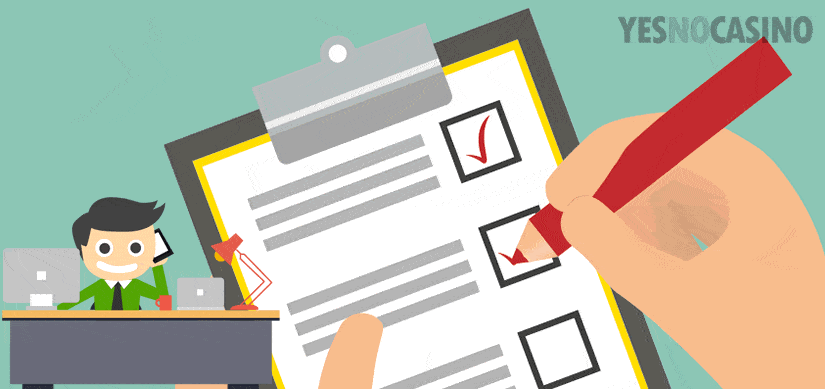 The first thing you should do when you have a legit dispute with an online casino is sit down and write down all of the details pertaining to your problem. Nothing is too small to include. Think about the game or games you were playing; size, time, and date of a deposit or withdrawal; any messages that appeared on the screen; confirmation or lack of confirmation through email, etc.
Once you've written everything down, read through it completely (don't just skim it) to make sure that everything is accurate and that you haven't left anything out. When you're sure that all of the relevant information is there, send a copy by email to the casino. As was mentioned above, your complaint should be clear, but polite.
Regulatory Authorities
You should also look up the regulatory authority that issued the casino's license and send them a copy of your complaint as well, letting them know that, for the moment, you are sending this document for informational purposes to show that you have an ongoing dispute with the casino.
You should be able to find the issuer of the casino's license on their site. This information usually appears on the bottom of their front page or somewhere within their general terms and conditions. From there, you can find the regulatory body's page through a web search and see how to reach them by mail or email.
If you don't receive a response to your email within about 24 hours, you may want to contact the casino through live chat or send a follow-up email. You should, however, avoid the telephone. You want to have written records of everything said, so use chat and save the transcript or stick with email.
When the casino responds, do your best to accommodate whatever they ask for so that they can assist you. If they ask for more information and you can provide it, give it to them. If they say they need a reasonable amount of time to investigate something, tell them that you'll expect to hear back from them when that period is up and let them do what they need to do. The more you can help them, the better your chances are of getting what you want.
When The Casino Fails To Resolve Your Dispute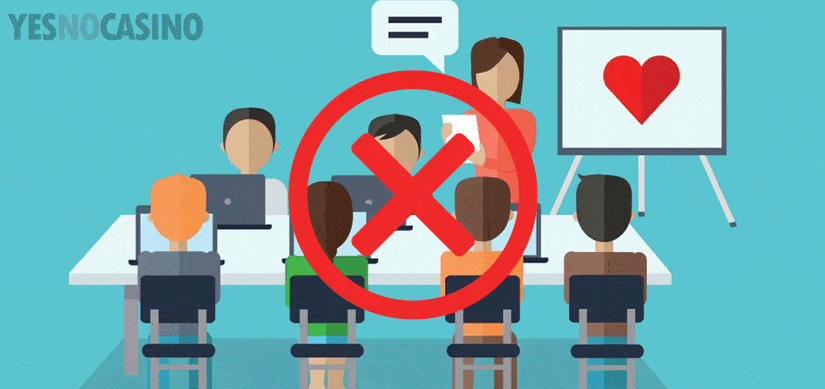 If you are unable to come to an amicable agreement by working directly with the casino, the next step will usually be to go to independent mediation. Most regulatory agencies now require their licensees to appoint independent agencies for the purpose of dispute resolution.
You will most likely be able to find the name of the mediation agency in the casino's terms and conditions. If not, you can contact either the casino or the regulatory body that oversees the casino and tell them that you are not satisfied with how your complaint was handled and that you wish to proceed to mediation.
Dealing with a Mediation Agency
When dealing with the mediation agency, you should send them a copy of your original complaint as well as all the information you have about what has transpired since you made the casino aware of your problem. Include copies of email correspondence, chat logs, and whatever else you might have that would be relevant.
Do not alter or otherwise try to hide anything. Remember that the mediation agency will be gathering information from the casino as well. If it looks like you've tried to alter the truth to swing things in your own favour, there's a very good chance that your complaint will be dismissed.
At this point, the mediator may or may not ask you for more information before rendering a decision. Upon receipt of your complaint and evidence, though, they should give you an estimate of when you can expect their decision.
Once the decision is made, if the mediator sides with you, the casino will most likely do whatever they can to come up with a satisfactory resolution to your claim. While it's bad enough for their reputation to have players making complaints, it's even worse if people find out that they took an issue to a mediation agency and then refused to make restitution when the agency decided against them.
If the agency sides with the casino, you'll have to accept the fact that you are most likely in the wrong. You may not have purposely done anything wrong, but it is conceivable that you misunderstood something, inadvertently broke the casino's terms, or even agreed to something you didn't know about because you never read the terms. (You do read all of the terms and conditions when you sign up with an online casino, don't you?)
When You Are Not Satisfied With Mediation Results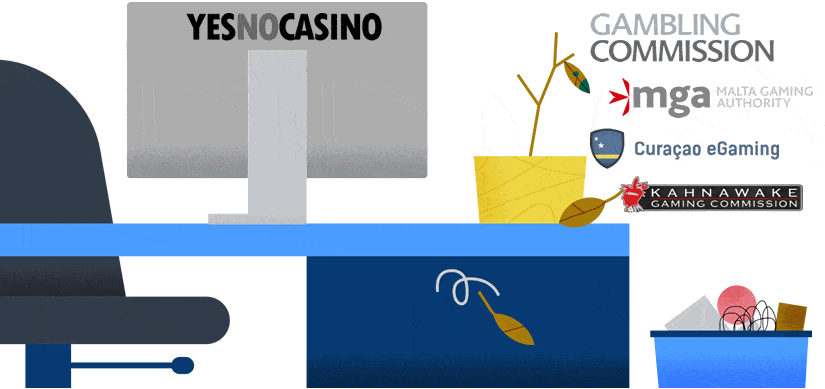 If, after going through mediation, you are still not satisfied with the outcome of your dispute, either because they ruled against you or the casino has still not made restitution, your last resort is to complain directly to the regulatory body that issued the casino's license. Again, you want to contact them and politely communicate your issue.
They may ask you for more detailed information, but you'll want to make sure you outline your original issue, the fact that you went through independent mediation, and exactly why you think the result of that mediation was not correct.
Once again, while waiting for their decision you should try to comply with anything the regulator asks for, and always communicate in a courteous manner. Their decision on the matter will almost certainly be final. If they rule against the casino, the casino will have to work to resolve the matter to the best of their ability or risk having their license revoked. If the regulator rules against you, your only other option would be to take things to court.
Unless there is an extremely large amount of money at stake, trying to fight things out in court is probably not worth the trouble. First, each casino will have a clause in their terms stating under which jurisdiction their terms and conditions are to be interpreted and enforced. In most cases, this jurisdiction is not going to be where you live, so you would need to find a lawyer familiar with the laws of that jurisdiction. And then, on a purely monetary level, the casino will have the funds available to fight much longer and harder than you can in court.
Hopefully You Won't Ever Need This Information
While we're glad to provide these suggestions and information for you, we truly hope you never need to use any of it. The great majority of online casinos out there are outstanding operations that will go out of their way to please their players and make sure that everything runs smoothly.
For the few that will, unfortunately, need to go through any of the processes above and resolve a dispute with an online casino, we hope we've helped to make that process a bit easier for you to understand and navigate.
We are regularly posting guides with tips about how to spot bad casino operations and avoid scams. Remember that it's always important to verify your online casino account as soon as possible, to avoid any issues or delays.