Eyecon started out in 1997, but not as a casino software company. Eyecon initially came together as a video game company, eventually changing direction and moving into the gambling industry in 1999. Formed in Brisbane, Australia, the company has about 100 games in its portfolio including online video slots, table games, bingo games, scratch cards, and products for land-based casinos too.
Considering when the company was formed, a catalogue of 100 games doesn't sound very impressive, but this is because Eyecon has put a lot of effort into land-based gaming and also done a lot of behind the scenes work with online casinos. While they have developed some excellent online games, they spent a lot of energy putting together integrated systems for casino operators as well as developing slots and other games for players.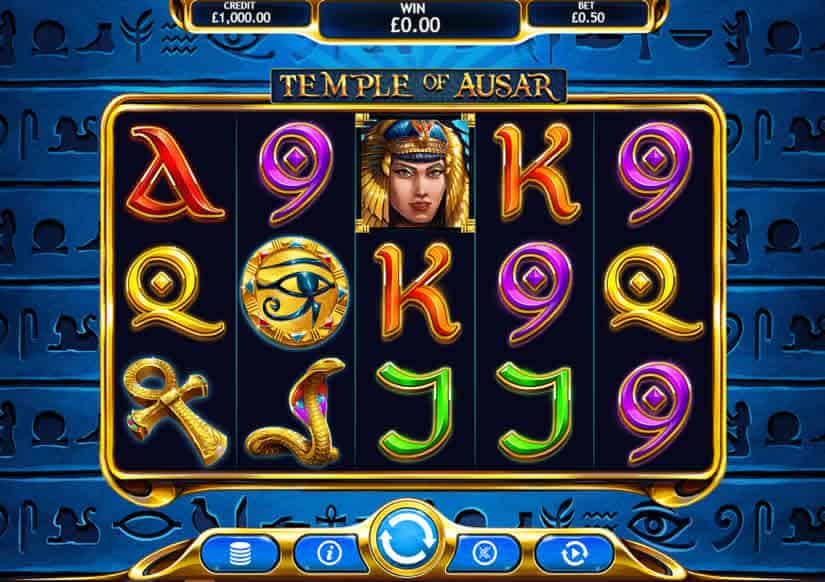 Best Eyecon Casinos
Eyecon: A Lasting First Impression
Eyecon's first slot machine release was Temple of Isis in 2003. It went on to become a big hit, and the company proved it wasn't just a case of beginner's luck. In 2006, Fluffy Favourites was released and became another big hit for the crew at Eyecon.
Many of their oldest slots are still played today, which is not something many developers can say. Highlighting just how popular their online video slots are, they get more than six billion spins a year. That's an impressive number for a gaming studio with less than 100 slots out on the market.
Improving The Industry Through Integration
What Eyecon is probably best known for is their gaming integration platform, Maroon. The Maroon system allows operators to easily integrate Eyecon's games, as well as those of other developers, into their casinos. For example, they recently entered into a deal with UK gaming company Electracade to distribute 150 of Electracade's titles through the Maroon system. This kind of cooperation has given them considerable reach in the global gambling markets.
Slots That Are Slightly Too Standard
Eyecon has made some innovative moves with their designs over the years, but when you look at many of their games today, their age shows. That's not to say that these video slots aren't fun to play, they just somehow don't compare well with more modern looking designs you see from other developers. They obviously have their loyal players, but even Eyecon's newest designs don't have anything to make them stand out and catch the eye or the imagination of younger slot enthusiasts.
They seem to have found a standard formula they like, and they're sticking with it. There's nothing wrong with that, of course, but they certainly have the ability to do better.
Summary
Any slot you come across from Eyecon is going to be well designed and fun to play, even if it's not very cutting edge. Though their catalogue is small compared to many other slot developers, the offerings cover plenty of themes and playing options that should please just about any slot lover.
Eyecon's slots also sit at the top of the list of trustworthy casino games. It should be fairly obvious that a shifty slot designer is not going to be in business for more than 20 years. Aside from that, though, the company has to deal with Australian regulators who are among the strictest in the world. So, have fun and have peace of mind whenever you sit down to play an Eyecon video slot machine.