Petition for a global online gambling self exclusion system:
If you are a problem gambler or have a friend or relative who is a problem gambler then you know how damaging gambling addiction can be. But do you know how difficult it is to ban yourself from all online gambling establishments? It is next to impossible and it shouldn't be.
Edit: We have already collected hundreds of signatures and been in talks with a number of gambling addiction centers as well as two of the main online gambling licensing bodies.

How do you currently exclude yourself?
You have to visit each and every online casino, bookmaker, bingo room, poker room, etc etc. There are thousands of them and for each one you have to fill out a whole questionnaire, often via a pdf document you have to print out, fill in and send off. Often you have to fill in your credit card details, send a copy of your passport, utility bill, etc etc. You could spend weeks doing this full time and not scratch the surface.
Even if an addict self excludes from all their current active gambling establishments, they are only ever 1 google search away from simply registering to a new site.
What about GamBlock and programs like that?
There are software programs that can be installed on a pc, laptop, tablet and/or phone which block all gambling websites. We feel these are a waste of time and find it ridiculous that they charge a fee of over $100 per year for the privilege. What will a real gambling addict do when the temptation strikes? Uninstall the software, use a different device, visit an internet cafe, etc.
So is there any real comprehensive help available?
There are gambling addiction centers all over the world, in almost every city.
There is the Kahnawake regulatory body in Canada who have the right idea where you can self exclude through their website from all gambling sites under their jurisdiction (visit their player exclusion page here).
Aside from that there is also one lone Irish guy on a crusade himself. He has set up a website where you can fill in a web form and his software will send out a self exclusion request to over 119 online gambling chains on your behalf (visit his self exclusion service here).
GambleAware has kindly provided us with the briefing note from the UK Gambling Commission who are set to release exactly the kind of system we are after in 2017. This does not cover the global problem but is exactly the sort of system we want to see in place for every market. (click here for the official pdf). This proposal is excellent and will definitely help further our cause.
In Belgium they have probably the best system currently in existence where they have a national database for both the online as well as offline gambling establishments. A player may self exclude from all of these online and offline casinos but also a partner or parent may exclude a problem gambler on their behalf, while courts and debt holding companies can request exclusion of a debtor. The system goes as far as automatically banning influential public sector workers, judges, police, diplomats, etc. Absolutely top notch system and one that many countries can take advice from. Their neighbours in The Netherlands for example have been messing around for years and really don't seem to know where to go with their regulations. A simple look over the shoulder at their little cousins could give them a brilliant base.
NO EXCUSES!
The governments and the online gambling regulatory bodies need to get together and make it easier for people with gambling addictions to be able to self exclude themselves from ALL online gambling establishments in just one place and with just one electronic form.
There is no reason whatsoever why every single licensing regulator should not have a self exclusion form on their website which can be filled in and sent off to every single online gambling chain under their jurisdiction.
They have the infrastructure already in place, they know who is licensed and have various contact addresses for each and every one of them.
If each and every one of them puts a system in place it would cost them a pittance to set up one central global website with the self exclusion form on it which would be transmitted to each licensing body individually and where from there they each forward the form to the self exclusion department at each gambling chain.
Simple. No excuses why this cannot and should not be put into place.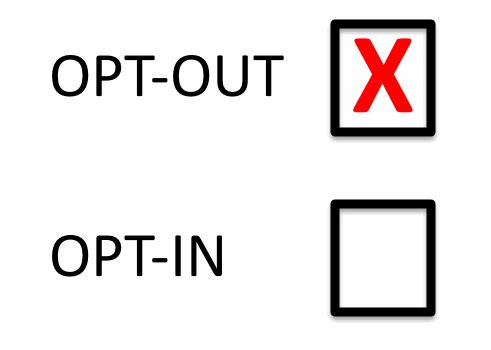 Updates!
15/01/2016: We have offered our help to the www.onlinegamblingaddiction.net self exclusion program as mentioned above. And I have personally just tested the system out for myself with my own details. I will be reporting back here next week with the results so I can inform you how well it works. I should note that the email template provided could be expanded upon but hopefully its simplicity will prove effective.
18/01/2016: We have tested out the self exclusion system mentioned above and you can find our review of it below.
24/08/2016: Over the last number of months (since I tested the system below), the database has grown significantly and the man behind the system is working on government funding as well as releasing an app for Android / Apple devices.
Testing a self exclusion system – How the system works:
Though his website is not 100% clear at the moment (his Apple and Android apps should be available in a week or two), all you really need to do is visit the "Lets get barred page", copy the text provided, fill in your details and click send.
"Subject – PERMANENT SELF EXCLUSION
Message – I would like to be barred from your – these site/s #___# as i have a severe gambling due to #__________# eg. alcohol / gambling problem / mental problem…
I wish to be barred permanently from your site and your entire gaming network that you are under. I include all my details for your records for permanent self exclusion and am keeping records of all emails sent for future reference.
I wish to receive no further advertising or affiliate marketing on your behalf. As i am on medication for my condition, my doctor has recommended that i avoid gambling and that i have to take precautions to prevent myself from doing so as I have a severe Gambling Addiction.
Mr/Mrs ….. ….."
Now in testing we altered the given text a little bit but it should work just fine with the default text.
What happens once you click send is that whenever "P" is available he will enter your details into his system and blast out all the emails on your behalf. This should be done within 24 hours. And your inbox will start getting spammed to hell!
Our tips for using this system:
To avoid any extra stress and seeing so many gambling related emails I would suggest setting up a dummy email account for the sole purpose of using this system. You will get very frustrated with the emails coming in.
Give the form as much information as possible (within reason). DO give all the email addresses and usernames you use for online gambling. DO NOT give your credit card details or any passwords (not all casinos are equally honest and this system is sending your request to all sorts of casinos, but not only that, with so many emails going out you do not want your credit card, bank or password details being intercepted by hackers).
Write as much as you can in your email stating that you do not want to have any further contact after this single email. You do not want to confirm, this email is your confirmation.
Some casinos will reply back to you saying they cannot exclude you if you have never had an account with them. And they ask your permission to create an account so they can exclude you. You will want to already mention this in the email that you accept this.
This system is not by any means comprehensive (we have offered to help the guy who set it up and are gathering a lot more casinos groups details for him to include in the system, but even then it will not be 100% inclusive). So we suggest once you have done this system and start seeing the emails arrive in your new inbox, do not read the emails and just assume that every single casino has barred you. Realise that if you deposit any money with a casino that has barred you, the likelihood is that the casino will confiscate any winnings, possibly even your deposit itself. You have to assume from now on it is impossible to ever win any money ever again and that any deposit you ever make anywhere is a 100% guaranteed loss to you. Don't ever forget this!
The results:
I have received well over 100 emails from the various casinos that were asked to exclude me. There were also half a dozen undeliverables but most went through just fine.
Some casino chains were very quick and very compliant, here is one example email we received back:
"Dear Xxxxxxx,
Thank you for contacting us.
Here at xxxxxx casino , the last thing we want for any of our members, is to experience personal difficulties and it is dismaying to hear that this is the situation you are now facing.
Although millions of people enjoy gambling without experiencing any problems, we realise that some people can become obsessed with gambling. Like many things in life, what is enjoyable in moderation can be disastrous in excess.
Be assured that we endorse and actively promote responsible gaming, therefore discouraging anyone with a compulsive gambling problem from playing at xxxxx casino or any other gaming establishment.
We have permanently closed your account and will do everything in our power to prevent you from playing with us in the future.
Your email address has also been removed from our mailing list.
We ask that you refrain from opening further accounts with any gaming site operated by any entity within the XXXXX Group (specifically including Xxxxxxxx Xxxxxxxx (Gibraltar) Ltd and XXXXXX UK Limited). Such accounts will be closed as soon as they are detected and the relevant operator may, at its sole discretion, withhold all deposited and related monies in relation to such accounts.
We recommend that you uninstall our software from your PC, delete any gambling apps on your mobile or tablet and turn off push notifications relating to gambling.
Please follow the steps below to uninstall the software:
– Click 'Start', located in the bottom left hand corner of your screen
– Select 'Control panel'
– Click 'Add-Remove Programs' and select the program you wish to remove
It is encouraging that you are aware of your problem, as once identified; compulsive gambling can be successfully treated. We urge you to seek professional help if gambling is not something that you want to do, but rather something that you need to do.
Please find below, contact details for such organizations:
www.gamblingtherapy.orghttp://www.gamcare.org.uk/
Thank you for bringing this matter to our attention and we wish you the very best for the future.
Kind regards,
Xxxxxxxx X.
Member Support Representative"
Another example:
"Dear Xxxxxxx,
Thank you for contacting us.
Your account has now been inactivated permanently as per your request.
Please be advised that this means the account can not be re­opened in the future, in accordance with our rules regarding responsible gaming. The opening of any further accounts is also prohibited.
Should you open other accounts, note that this may result in the forfeiture of any winnings, ­ No funds will be returned and the account would be closed permanently.
I would like to take the opportunity to direct you to http://www.gambleaware.co.uk where you or a relative can get more information and get in touch directly with professionals regarding help for gambling problems.
Please feel free to contact us via email, chat or phone, should you have any further queries.
I offer you best wishes for the future.
Met vriendelijke groet,
Xxxxxxxx
Klantenservice, Xxxxxxxxxxx"
Now some casino chains were not so easy. Some required the sending on a lot more personal information. One major casino chain in particular asked us to jump through hoops, basically involving a good couple of hours work to self exclude from there. Again we would say that if you do use this automated system and you choose to ignore all the emails, then assume that even if you do not follow up all the steps the casino is asking for, you can assume that even if you didn't, and you deposit and win with them, that whey will have this email on file and they will refuse to pay you out any winnings, EVER. These casinos who make it very hard to self exclude are exactly the sort who will do whatever it takes to screw you of every penny.
Conclusion:
If you want to stop gambling then this system is a very good start. You have to understand its limitations, you have to take the proper measures when using the system and you have to assume that by doing this you WILL be screwed by every single online gambling chain out there. Finally if you are considering using this self exclusion system then we would say you should also be considering getting some professional counseling or visiting an addiction meeting in your area or one of the official support websites.
Yesnocasino will continue to help the owner of this self exclusion scheme in any way we can. This system is actually one we had thought of starting ourselves and if necessary we will be doing so in the future. But for the moment we back this guy and we will push our petitions and any other campaigns we come up with in the future.
Sadly there are many casinos and bookmakers assisting addicts to avoid the self exclusion. Fortunatly in the UK the gambling commission is clamping down and handing out hefty fines
---
Self exclude your eWallet from gambling sites
Most online gamblers use an eWallet for their transactions, namely Neteller, Skrill and Ecopayz. Problem gamblers often find themselves self excluding from casinos only to register somewhere else and starting all over again with their problems.
Now I have addressed the whole self exclusion issue elsewhere on this website and provided you info and a link to a privately run self exclusion system. But there is one major thing you can do to help yourselves. And that is to contact your eWallet supplier and actually ask them to ban your account from being able to deposit at online gambling websites. Simple idea but so often forgotten.
If the eWallet refuses to help you (because they really are a nightmare at times with their customer service) then close your account completely.
Skrill
For Skrill you simply need to email them your request: [email protected]
Or use the contact form on this page: http://help.skrill.com/en/ContactSkrill
Neteller
For Neteller you need to fill out the email form on this page: https://help.neteller.com/app/ask
Ecopayz
For Ecopayz you need to fill out the contact form on this page: https://secure.ecopayz.com/Contact.aspx
If you have a gambling problem then please make use of these features. The more you lock down your problem and the harder you make it for yourself to gamble, all the better. But make sure you seek professional counseling if you need it and don't be afraid to visit a gamblers anonymous meeting. This could be the best decision you ever make in your life.