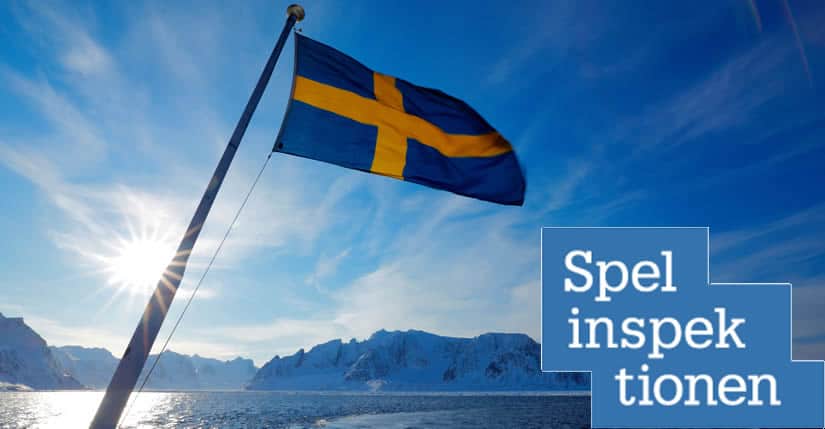 Spelpaus.se, the official Swedish gambling self-exclusion register, now has more than 30,000 people signed up according to Sweden's national gambling regulator, Spelinspektionen.
Coinciding with the launch of the regulated gambling market within the country, the self-exclusion register was also introduced on January 1. The service allows consumers to voluntarily block their own access to all licensed gambling outlets within the country as well as opt out of any related marketing campaigns.
Consumers that add their names to the Spelpaus.se register are to be denied the ability to gamble across all licensed casinos, both online and land-based. Those appearing on the register are also to be turned away from playing online slot games, lotteries, bingo, or any type of gambling device or game in a retail store.
Licenses issued to gaming operators require them to integrate their systems with Spelpaus.se. Spelinspektionen has warned that failure to do so will result in punishment that could take the form of anything from fines to revoking licenses.
After just a few months, some licensed operators have already been singled out for failing to meet their license requirements. Both Genesis Gaming and Paf Consulting were issued fines last month after the Swedish regulator was informed that several people who had put themselves on the self-exclusion list were still able to gamble on sites operated by the companies.
Genesis was hit with a 4 million SEK (£329k/$429k) fine for failing to live up to their end of the deal even though they had been previously warned by Spelinspektionen. The operator said that it had indeed tried to integrate all of its systems with the register but that a problem with a third party's system was to blame for any issues.
Paf Consulting, a subsidiary of the company, was also handed a separate fine of SEK100,000 for its own failings regarding self-exclusion requirements.
The Response From Genesis
After the initial warnings, Genesis released a public statement saying that they had found and corrected the source of the problem that allowed players to slip by the system that should have locked them out.
The statement reads, in part:
Following the introduction of the new Swedish igaming legislation on 1 January 2019, Genesis Global received a number of incoming contacts from Swedish players claiming that they were allowed to register and play on Genesis websites despite the fact that they had self-excluded themselves on Spelpaus. Receiving those complaints, Genesis technological team immediately initiated an investigation in order to identify the source of the fault and found out that there was a failure in a 3rd party's system integrating to Spelpaus. Once that was identified, all technological teams were allocated, being a top priority, to find an alternative and immediate solution for direct integration to Spelpaus.
Genesis Global is in a position to confirm that it has identified and deployed the fix into production which is already implemented and operational throughout all its brands. The solution will meet all the requirements based on Chapter 14, § 12 of the Gambling Act (2018: 1138). Genesis Global has contacted and refunded all the concerned players together with closing all the accounts which were monitored, as required by the regulation. Genesis shall not profit from this failure that has affected these self-excluded players.
Self-Removal Will Not Be Allowed
Although signing up for the Spelpaus.se exclusion program is completely voluntary, removing yourself from the list is not. Players must decide on a time period for how long they want to be barred from playing when they add themselves to the list and that time period will be strictly enforced, even if they regret their decision later.
One player challenged the system and tried to have himself removed from the self-exclusion database before the time period that he had agreed to expired. The case was put before the Administrative Court of Linköping which ruled that once Swedish gamblers add themselves to the system they will not be able to remove themselves until the agreed upon exclusion period is concluded.
The court's reasoning was that if an individual could simply change their mind and end their self-imposed self-exclusion period it would defeat the purpose of Spelpaus. The intent of the Spelpaus.se system is to hold players accountable for their decisions as much as it is to make sure that casinos honour those decisions.