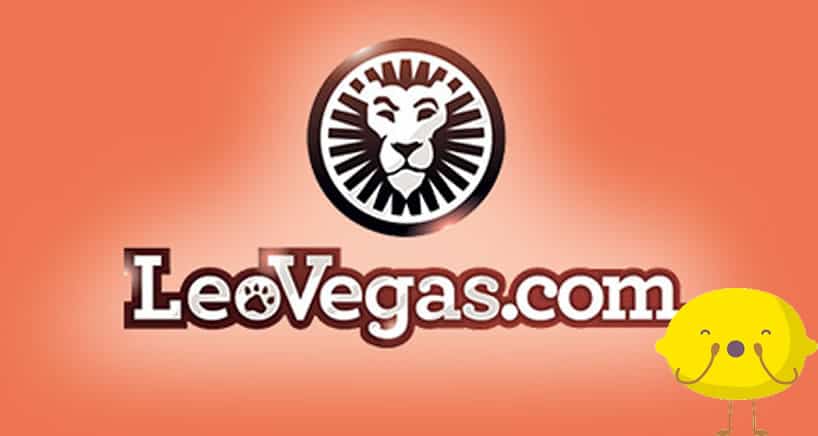 The Casumo and LeoVegas online casinos have been accused of offering bonuses to a problem gambler to keep her gambling. The gambler making these accusations says that the two casinos ignored her obvious signs of gambling addiction and pushed her to keep betting as she lost £125,000.
Katie, who's 42 years old and was a successful accountant, worked up deep debts on nine different credit cards as she played and has entered addiction treatment.
In just one overnight gaming sessions she lost £54,000 as a result of placing bets totaling more than £380,000.
Her case is thought to be the subject of a Gambling Commission inquiry. It comes about amid renewed calls for the UKGC to toughen regulations and look at the possible problem of people being allowed to use credit cards to fund online casino accounts and gamble.
Evidence in the case indicates that Katie showed behaviour that the UKGC has already said should alert gaming companies to a player with a gambling problem. There were dozens of attempts to make deposits to her casino accounts which failed as her banks refused the transactions. She also requested several withdrawals from her casino accounts only to cancel them at the last minute so that she could continue gambling.
Although Katie was digging herself deeper into trouble, she became a VIP customer at the casinos without any sort of affordability checks taking place. As she continued to drop money into the games, she was given loads of free spins and other bonuses to encourage her to keep going. Casumo even offered free tickets to events at the Wembley Arena in exchange for her wagers.
Katie's story was told on the BBC Radio 4 documentary series "My Name Is…"
Katie—a pseudonym—has a betting record with Casumo that goes back to June 2017. At the time, she was placing bets of around £100. On October 9, 2017, she seemed to start losing control of her betting urges. She made several dozen wagers reaching as high as £5,000 as the night went on and received three bonus offers while doing it.
Casumo's own records show that her unusual gambling went on for almost 11 hours before anyone seemed to notice anything. At that time, she was sent an email inquiring about what was going on. She continued to gamble away another £7,000 after that. Her account wasn't blocked until later in the afternoon when she emailed customer support, telling them that she was feeling "suicidal".
The company sent her an email later that seemingly agrees with her belief that they should have done something to stop her and excuses them from doing anything at the same time. It read, in part, "You are right to point out that there were a number of factors which could have been considered to be red flags of problem gambling. However, we look at the account holistically and within the context of the given customer."
Later in the year, Katie found herself succumbing to her urges once again. This time she was playing at the LeoVegas online casino. Almost exactly the same situation played out there. She was given VIP status at the casino and not only allowed but encouraged to keep playing. She used multiple credit cards to fund her account, made 291 failed deposit attempts, and cancelled previously requested withdrawals worth £27,550.
Starting on December 12 and running into December 13, 2017, Katie found herself spinning through nearly 24 straight hours of gambling. She placed bets on video slot machines amounting to £382,844 and lost £53,985.
By January 3, 2018, she had made wagers totaling over £1 million and lost £94,049 to the casino. At that point, she received an email from a LeoVegas employee. It wasn't to check up on her or ask if there was any type of problem, however. Instead, the email read, "I hope you had a lovely Christmas and a great start to the new year! Just wanted to send you a quick message to let you know that I have added a special £800 loyalty bonus to your account that comes with only 1x wagering requirement. Wishing you a lovely day ahead!"
In the end, LeoVegas didn't admit any failures in their methods for controlling problem gambling but did pay £34,000 towards Katie's treatment. They said it was a "gesture of goodwill".
Katies said that she was absolutely stunned that both companies missed such obvious warning signs of addiction. She showed all the classic symptoms including a rapid escalation in the size and frequency of her bets, using multiple credits cards, extremely high numbers of failed deposits, and regularly cancelling withdrawal requests.
"They have algorithms where if you're spending a lot they make you a VIP, or send you a bonus email and they use that to their advantage. They could also use it to prevent problem gambling, which is what the commission says they should be doing," she said.
Both the LeoVegas and Casumo casinos have been issued regulatory penalties in the past for failing to properly protect problem gamblers.
LeoVegas declined to comment on Katie's case specifically, but said that the company, "takes safer gambling very seriously, and follows strict policies and procedures to ensure compliance with our legal obligations and our licence conditions".
Casumo also declined to comment on the case, saying only that some details were "incorrect".