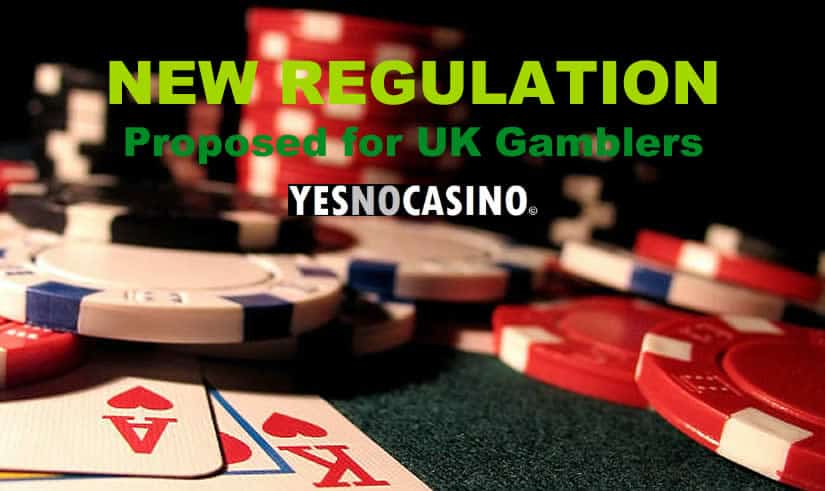 Members of the British Parliament (MPs) are calling for sweeping changes to online casino regulations in a cross-party report claiming that current gambling laws are behind the times and simply don't do enough to curb gambling-related harm. The group, which is demanding a "root and branch" overhaul of the UK's gambling laws, says that online casinos should be subject to maximum stake limits such as those that were set for fixed-odds betting terminals (FOBTs), which capped maximum wagers on those machines at £2.
The wide-ranging report put forth by the group of MPs—which includes high profile Conservatives like Iain Duncan Smith—makes demands for many new measures intended to help protect people vulnerable to gambling-related harm including:
£2 stake limits on all online slot machines.
Forbidding the use of credit cards to fund online casino accounts.
Restrictions on casino "VIP" accounts.
An investigation into non-disclosure agreements within the industry.
The report is also in line with Labour's previous call for the Gambling Act of 2005 to be replaced. The existing laws were referred to as "analogue legislation in a digital age", no longer fit for the task of regulating an online industry that generates more than £5.5 billion per year.
APPG Posture about Gambing Policy
Members of the All-Party Parliamentary Group (APPG) on gambling-related harm have suggested that they believe they will have a better than average chance of influencing the country's gambling policy regardless of the general election results.
Labour, which originally fought to liberalise gambling laws under Tony Blair, has already said that it now favours having a stricter regime in charge. Current Prime Minister Boris Johnson is also thought to be sympathetic to those calling for tighter gambling regulations. He was among those who criticised the government when a delay was proposed on implementing the FOBT regulation changes earlier in the year.
The APPG is led by Carolyn Harris of Labour, Duncan Smith of the Conservatives and Ronnie Cowan from the SNP. This interim report is a result of their six-month inquiry which included evidence sessions with both gambling companies and gambling addicts.
Recommendations Proposed
One of the most drastic and remarkable recommendations that appears in the report, which is due to be published sometimes this week, is the call to cap the maximum bet on all online slot machines at just £2. It is, however, similar to the recent ban on £100 per spin FOBTs that was implemented earlier this year after the government called the games a "social blight". The report states, "If they are not acceptable in land-based venues, they should not be allowed online."
The MPs also called for measures to stop the practice of gambling funded by credit cards as well as the introduction of mandatory affordability checks to help ensure that customers aren't getting themselves into financial trouble.
The average British resident has a disposable income of about £450 per month but online casinos and bookmakers normally don't do anything to check on a customer's financial situation until they have already lost thousands of pounds playing.
Gambling Problems and VIP Accounts
The APPG report also recommends strong restrictions on so-called "VIP" accounts, which are frequently cited as a trigger for problem gamblers who pile up huge debts because of being offered incentives like bonuses or free sports tickets if they continue playing.
The chair of the industry's Betting and Gaming Council, Brigid Simmonds OBE, said that gambling companies were "committed to ensuring a safe gambling experience for all customers, using the wide range of tools that online operators have at their disposal."
"Our members continue to invest significantly in new technology to make full use of data and algorithms to identify the risk of harm and interact with customers at an early stage, and to introduce new affordability checks on customers."
The problem, though, as stated in the report, is that gambling companies have not been able to tell MPs what they consider to be an affordable level of gambling which logically means that they could not conduct any type of reliable intervention when their customers are losing dangerous amounts of money.
Urgent Need for a Review of Current Gambling Regulation
The report's overseer, Carolyn Harris, said, "This report highlights the urgent need for a root and branch review of the regulation of online gambling."
Harris also spoke about the United Kingdom Gambling Commission (UKGC), saying that the regulator is no longer fit to fulfill its purpose in the Internet age and requires greater power to sanction companies.
In response to the report, a spokesperson for the UKGC said, "We are disappointed that this report has been released before we have been given the chance to give evidence. The report does not reflect our considerable action and progress on most of the areas of concern set out in the report and we look forward to being given the chance to outline that work to the APPG."
The report also calls for a change in the law that would prevent gambling operators and bookmakers from using non-disclosure agreements to keep potential witnesses from coming forward with evidence of problems.
Issue with NDAs and Gambling Operators
In one recent case, it was discovered that when a problem gambler stole and gambled away £1 million, Ladbrokes offered to repay the victims, but only if they agreed first to sign a non-disclosure agreement (NDA). The UKGC has said that it will not issue a fine against Ladbrokes because of the incident. This is precisely the type of thing that the APPG wants to prevent in the future.
The report also calls for changes in many of the ways that online gambling companies operate such as improving systems to identify vulnerable people, protect children from harm, and simplify the often long and complicated terms and conditions presented to consumers.
The vice-chair of the APPG, Duncan Smith, said, "It is outrageous that there are not stake limits online, that gamblers are still able to gamble using credit cards online and that operators are able to continue to offer inducements to the vulnerable without proper sanction."
Consequences To The Industry And Consumers
While nobody would argue that vulnerable consumers and children should be protected, one also has to consider when efforts to regulate and protect become government intrusion into the personal affairs of people who have every right to spend their time and their money as they see fit.
Rapid Loss Of Choices And Competition
Signs of change in the UK's gambling industry are already appearing as a result of regulatory changes instituted one after another in recent years. Many of the signs, unfortunately, point to problems for both operators and consumers.
Because of things like the £2 betting limit on FOBTs and taxes on gambling revenue hitting 21%, many operators are posting losses of millions of pounds per year with some being squeezed out of the market altogether. If online wagering is pushed to the same low limit, the additional loss of revenue could cripple many more industry operators.
Evidence of these changes can be easily seen through the mergers and buyouts that have taken place in recent months. Ladbrokes merged with Coral only to be acquired later by GVC. Before that, Mr Green bought Bonnier Gaming before being acquired themselves by William Hill. It is a trend that is accelerating under current regulations. Tighter regulations will surely speed the process along even faster.
The inevitable end result is less choice and less competition—both of which are bad news for consumers. Once costs can no longer be reduced through internal changes, companies will have no choice but to reduce perks for players or even odds of winning on games.
Less Choice Means More Risk For Consumers
Although a UKGC license is a well-respected indicator of an operator that consumers can trust, consumers will, in the end, go wherever they will get the most value for the money they spend.
As it becomes more difficult for UKGC licensed venues to offer good odds and extras like VIP perks and bonuses, there will undoubtedly be plenty of off-shore operators willing to come in and fill the gaps. Those operating completely outside of the UK won't be hindered by things like the proposed wagering limits, restrictions on bonuses, and the incredibly high 21% tax.
It's a virtual certainty that many UK gamblers will move to where the games are better and—knowingly or unknowingly—expose themselves to greater risks that they didn't have to worry about before.
We can only hope that the MPs, the regulators, and the casino operators can all come together to devise a solution that will protect those who need to be protected without infringing on the rights of those who are just having fun and enjoying the games they like to play.
So far, the UK has been one of the most forward-thinking countries in the world when it comes to online gambling. It would be a shame to see both the market and the safe environment for the consumers that the government is trying to protect be destroyed by legislators who didn't consider all possible courses of action and their corresponding consequences before acting.