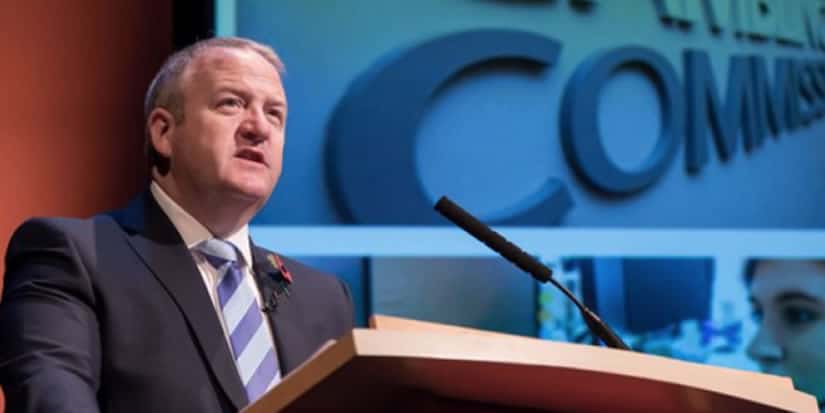 In its largest ever enforcement action, the United Kingdom Gambling Commision (UKGC) has stripped several individuals of licenses and handed out £14 million in fines and penalties to various online gambling firms. The Commision found that (required) systems intended to protect problem gamblers and prevent money laundering were failing at some online casino operators.
Casumo Services Ltd. was ordered to pay penalties totalling £5.85 million. Videoslots Ltd. agreed to pay £1 million in lieu of a financial penalty and Daub Alderney was hit with a fine of £7.1 million. Another firm, CZ Holdings elected to give up their UK gambling license outright when the UKGC opened a review of that license. In addition, three individuals had their licenses to act as directors of gambling companies revoked.
From the looks of things, this could be only the beginning. The UKGC has stepped up its enforcement efforts noticeably in the last few years and has become more aggressive in its investigations of exactly what online casino operators are doing in the UK. The Commission currently still has six open and active investigations looking into the dealings of other operators.
"Any online operator that thinks it can ignore its duty to protect players should take note today – there will be consequences. Protecting vulnerable consumers is our prime concern, and it must be the priority for gambling operators, too," said Jeremy Wright, the secretary of state for the Department of Digital, Culture, Media and Sport.
He added, "There are robust requirements to safeguard players and prevent money-laundering which all businesses must adhere to if they wish to operate in the British market. I am pleased to see the Gambling Commission taking the strongest possible action when companies fail to meet their obligations."
Neil McArthur, chief executive of the United Kingdom Gambling Commission, said that online gambling operators, both as companies and as individuals, needed to "sit up and pay attention". "It is not enough to have policies and procedures in place. Everyone in a gambling business must understand its policies and procedures and take responsibility for properly applying them," he said.
Making it clear that the Commision intended to go after the people running the companies and not just the companies themselves, he added, "We expect operators to know their customers and to ask the right questions to make sure they meet their anti-money laundering and social responsibility obligations. Anyone in a position of authority needs to be aware that we will not only act against businesses when we take regulatory action – we will also hold individuals to account where they are responsible for an operator's failings."