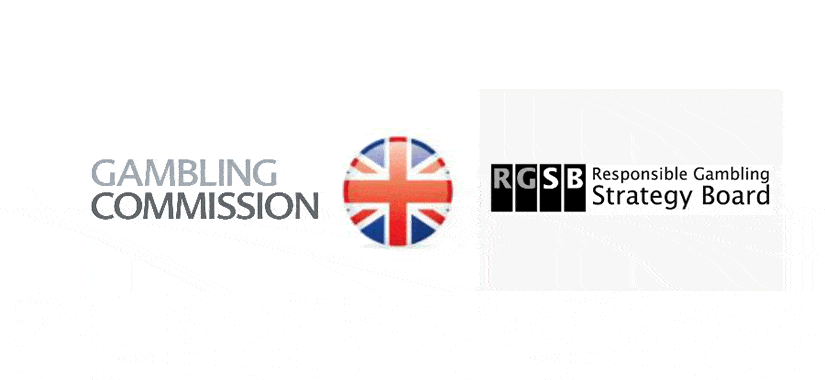 In March 2018 the United Kingdom Gambling Commission (UKGC) published their Review of Online Gambling, which laid out several suggestions for new policies as well as areas of the online gaming sector that may require further examination. The review is intended to highlight the commission's commitment to raising standards throughout the e-gaming industry as described in their 2017/2018 Corporate Business Plan.
The Commission stated that members felt progress has been slower than expected in the effort to minimise harm across the online gambling industry. In response, four policy recommendations intended to enhance the regulatory framework were put forth.
UKGC Intent To Strengthen Age Verification Rules
One of the recommendations that will surely be of particular interest to casino players is a proposal to tighten the age and identity verification rules and processes that must be followed by all online casinos licensed by the UKGC to operate within the United Kingdom.
Under the Commission's current License Conditions and Codes of Practice (LCCP), gambling operators have 72 hours to carry out age verification checks on any new players. They are also required to deny any withdrawals until age verification has been completed. With customers who pay by credit card, however, they are not required to verify each and every customer, but only need to conduct random checks. In any case, players are still allowed to deposit money and gamble in the meantime.
The UKGC has opened a public consultation on the proposed changes to the LCCP which would include removing the 72-hour provision and the exception for credit cards, instead requiring online gambling operators to verify the age of all new players before allowing them to make a deposit and play games, whether for real money or for free.
Reasons Behind The Proposed LCCP Changes
The Gambling Commission states several reasons for the suggested policy changes, most of them having to do with protecting children and the possibility of underage gambling.
In the consultation survey, the UKGC states that they believe the 72-hour provision included in current policies provides a window which allows children and young people to deposit money and gamble without detection for up to three days. To support their concerns, a report from the Responsible Gambling Strategy Board (RGSB) entitled, "Children, young people and gambling: A case for action" is cited along with regulatory return data which shows that as many as 56,000 people deposited funds and gambled last year with licensed, remote operators who were ultimately unable to prove they were of legal age to do so.
The RGSB report also points out the fact that the 72-hour provision in the current LCCP dates back to 2007 when both data and the technology available to carry out age verification were much more limited than they are now. Today, verification solution providers have indicated that the process can be carried out in a matter of minutes, or even seconds. Both organisations seem to agree that it's time the regulations are updated to help improve safety by encouraging the use of the new technologies available.
Age Verification Required To Play For Free
In addition to removing the 72-hour rule from current regulations, the UKGC would like to restrict free-to-play games to age-verified players as well. Current rules allow online casinos to offer their games in "play mode" to the general public without any kind of verification, documentation, or even account creation.
Within the consultation survey, the UKGC states that even though free-to-play games are not technically gambling, since there are no prizes involved, there still is no reason that these games should be openly available for children to play. They go on to say that these games are only made available to promote real-money gambling, and as such, there is a significant risk that they may encourage children to gamble. Logically then, preventing children from accessing these games would also reduce or remove any risk of them of them being harmed by gambling.
The full recommendation would change the current LCCP to say that all licensees must verify the age of a customer before that customer is able to:
Deposit funds into their account.
Access any free-to-play versions of gambling games that the licensee may make available.
Gamble with the licensee using their own money or any free bet or bonus.
Other Proposed Changes To The LCCP
In addition to the changes to age verification requirements and procedures, the Gambling Commission has also stated that it will hold consultations on three other amendments to the LCCP:
Customer identification procedures – Whether new requirements should be instituted for carrying out customer due diligence and whether mandatory account limits should be imposed until operators have verified the identity of their customers.
Unfair terms and conditions – The Commission wants to address what appear to be widespread concerns about bad practices and unfair terms and conditions at many online gambling operators.
Customer Interactions – Measuring the effectiveness of customer services interaction controls to examine how they might possibly be changed to help identify those at risk of harm from gambling.
The Commission also stated that it would be examining five other areas more carefully before determining whether or not to consult on them:
The effectiveness of consumer protection mechanisms meant to help them maintain control of their gambling
Review of product and game characteristics to determine which represent the most significant potential risk of causing harm
Review of requirements meant to protect consumer funds and dormant accounts
Considering whether or not gambling on credit should be permitted
Considering whether or not changes should be made to the LCCP that would allow easier withdrawals from online casinos for consumers
While it's difficult to tell at this time which of these changes will eventually become a reality, it seems reasonable to assume that there will most definitely be some changes coming to regulations imposed on online gambling establishments licensed to operate in the UK. Hopefully, these changes will ultimately prove to be beneficial to players by making the online gambling industry safer for them as well as providing for better detection and prevention of gambling-related harm.