Red Queen are a fairly new up and coming casino trying to do things a little bit different. We like that so we decided to catch up with Adam Pentecost for an interview.
Welcome Adam, thanks for talking to us. Could you first of all tell us a little bit about yourself and how you got into the casino industry?
Well in fact allow me to thank you for the opportunity to feature on your site, it's quite the compliment J My background is in Internet Marketing & Entrepreneurship – which my degree is formulated around. Since joining the gambling industry I have spent time working on both sides of the coin B2B (Software Provider) & I now help front Red Queen Casino on the B2C side of things (Operator). I am currently living just outside of London, with my passions centering on supporting my beloved Manchester United, any live Music & Boxing events (British, Commonwealth, European and World levels) to attend, the buzz you get off a man-made atmosphere is unparalleled. We can all definitely agree that the unpredictably of any result is quite captivating!
Your job title is a bit of a mouthful, it seems like you are in charge of a little bit of everything, can you tell us how that works?
My official title is still Affiliate Manager – however that being said, the scope of my role covers a wide variety including the prominent areas that you listed above. Red Queen is proud of who we are, so we are not going to pretend that we are a "MASSIVE" operation, every employee plays a vital role to the progression of the site. Nonetheless, when you get nominated alongside the likes of: Casumo, LeoVegas, mFortune & William Hill in your startup year for the 2015 EGR awards as Best Mobile Casino Product – you realise with recognition like that our scale of operations is working and can compete with the "Big Boys" as such 😉 All lightheartedness aside, the responsibility is something that I hope to continue to thrive from!
How long has Red Queen been up and running and can you tell us a little bit about the foundations and what inspired the name and branding?
Red Queen Casino is the trading name of Easi Games Ltd and all deposits and withdrawals will appear on your bank statement under the name of "Easi Games". The Company was formed in 1994 and was originally trading under the name of Chase Racing with high street betting shops and UK on course horse racing pitches. Chase Racing was established in 1982 and the management have many years of experience working in the UK's highly regulated betting & gaming environment with the group operating under licenses issued under the Gambling Act 2005.
The casino is still in its infancy having had a soft launch of the site in August 2014 & it is UK licensed and regulated, however, our system is built so that we can accept players globally – with the obvious exceptions of USA & France.
Who is The Red Queen? Well The Red Queen to me is confident in her approach, headstrong in her decisions, unhampered by what goes on around her. Her brand & core values should ultimately be enough to encourage others to follow her. After all, a Queen installs faith in those who are prepared to listen!
You are one of a small group of casinos who offer wager-free free-spins. What's the thinking behind that?
In fact I think we were actually one of the first…but that's up for debate 😉 The one thing I will say is that we most certainly do not hide this fact from our players, but instead reveal it to them as much as possible! The thinking in all honesty is simple, don't promote something as Free and then place ridiculously unattainable wagering requirements on them. All this achieves is leaving a bad taste in your loyal player's mouths.
At a deeper level, it is also something for those who question our decision to align ourselves with other up and coming companies, Red Queen Casino has made provisions available to players to have a test of these niche products, such as the introduction of Free Spins that you speak of – Free Spins that also come with a wager free element to them, so that players are not left feeling duped.
Finally, the lack of wagering on our Free Spins, links to our brand image & how Red Queen Casino wishes to be received by players. As a casino that is transparent without any hidden terms/conditions or agenda.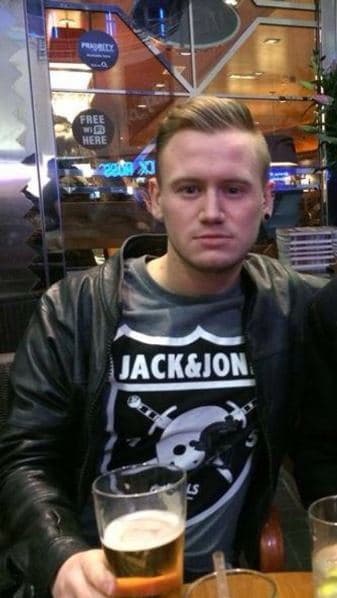 As far as I can tell you are the only UK licensed casino featuring the Playson software? You also feature a lot of other smaller name but highly promising slot brands like Thunderkick, Elk Studios, etc. Can you tell us the thinking behind featuring these slots?
The selection of software is not what players have come to expect from the norm, however, even if you aren't convinced it is definitely worthwhile giving it a punt, especially as Red Queen Casino is trying to offer up a blend of games and an overall experience to players that you wouldn't necessarily find elsewhere. This is particularly noticeable as we are the only online casino in the UK to offer exclusive Playson slots (at the time of writing).
Essentially, rare games provide a thrilling and distinctive experience, whilst safety and security is guaranteed regardless of not being as well-known as some of the bigger mainstream providers.
From a business perspective, the variety of games and abstract blend has presented us with a natural USP online (Playson). In addition, our pre-determined route was designed to challenge the established market place; on the basis that we would align ourselves closely with other up and coming, fresh, innovative companies (noticeably Playson & Extreme Live Gaming.)
Are there any plans to launch any of the more established slots brands or any of the other smaller up and comers?
The whole team at Red Queen relies on ethos of "Continuous Improvement" for motivation. In the coming months Red Queen Casino is going to be making a big loud statement with the introduction of the Extreme-Live Gaming Live Casino product, as well as the well thought of and prestigious Microgaming, not to distract from our unique providers and their marketing role, but to also cater to those players who prefer the more traditional gaming product.
Do you gamble at all yourself and if so what is your poision?
Occasionally, but not as a habit, more of something that I can enjoy with a group of family/friends on a particular day, when a big live event is happening. Not competing with the bookies, but with the family/friends I happen to be with to see who gets closest to the actual result.
Obviously, I need to know about the games that Red Queen Casino incorporates on the site, so I do have a play about with those before they go live, it's vital to know what my brand is representing. On the contrary (I don't expect this to be very popular), but in actual fact I do not enjoy slots, nor do I really enjoy online casino. I much prefer getting together with family/friends & visiting a land based casino/greyhound track/horse races, making it more of an occasion to enjoy with others, rather than the individual enjoyment element.
And finally where do you see Adam and Red Queen casino in a couple of years time?
Currently we are very optimistic about our future endeavours, nevertheless we are currently not on a mission to take over the world of online casinos & gambling. We believe in keeping things current but simple, so that our players have a satisfying experience and in essence Red Queen Casino isn't trying to compete with anyone, it just wants to continually compete with itself. Of course we have our sights set on an end goal, but our mission holds humble values, we want to be known for being unpretentious in our dealings. The theme that flows within the organisation is one that justifies why we warrant recognition, not one that demands it. What is our aim right now? Well we just want to be better today, when compared with yesterday and superior this time next year when paralleled with our existence and status in 2015. Ultimately, if we cannot guarantee this Red Queen promise to our current and forthcoming customers, then we have failed in our duty as a casino provider.
Thank you very much for talking to us Adam, we wish you all the very best and good luck with Red Queen!