Looking for the best Online Slots To Play In June 2018? Look no further! here is our monthly review to get you going!
The online world of video slots never stops moving. Game designers are pushing out new releases with increasing speed and the games they give us are getting better and better. New ideas and new technology keep us on our toes as we're treated to new ways of wagering and winning.
Just to make sure you don't miss anything, we here at Yes No Casino would like to offer you our list of the top slots you should be playing this month, June 2018. From new players just looking for a few minutes of fun, to veteran gamblers who want to bet big on a spin of the reels, there will be something for everyone.
1# NetEnt – Lost Relics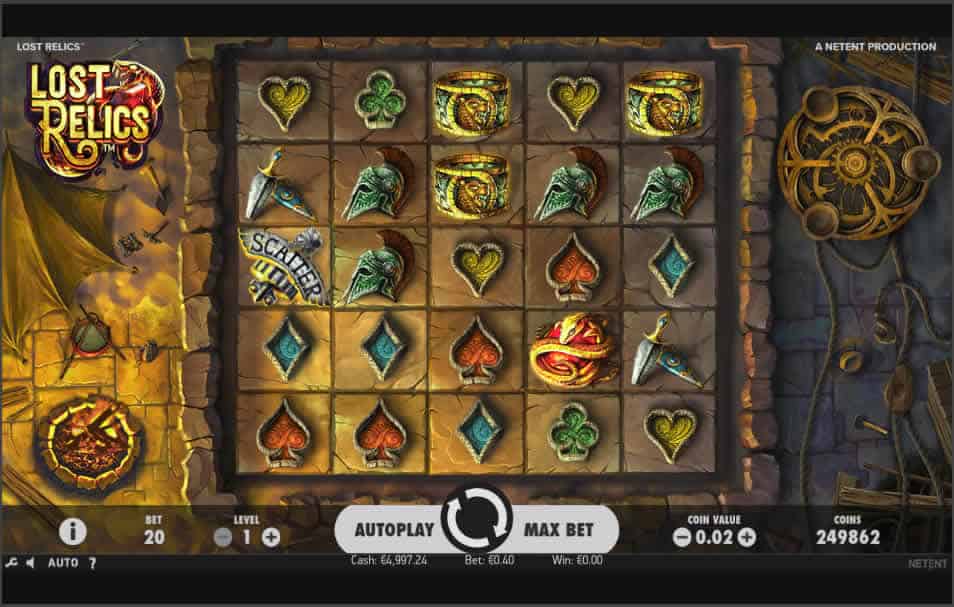 Lost Relics is the latest slot release that uses NetEnt's Cluster Pays system. With no pay lines, wins are racked up as players land clusters of the same symbols anywhere on the 5×5 grid. There are loads of bonus features, including Coin Win, Extra Wild, Extra Scatter, and free spins. Players can even find hidden treasure chests behind the reels.
This game was just released at the end of May. It features stunning 3D graphics and animations. Even the symbols on the reels are three dimensional. Bet sizes range from €.20 up to €400.00 per spin, with chances to win up to a maximum of 6,000 coins. With a 96.3% return to player (RTP), this video slot will also give you plenty of play for your money.
Why It's One Of The Best Online Slots To Play in June 2018
The mix of great graphics, numerous bonus features, and NetEnt's original Cluster Pays system make this a unique slot that offers up plenty of fun and excitement.
Where to play? Best Netent Casinos
2# Play'n Go – Hugo Goal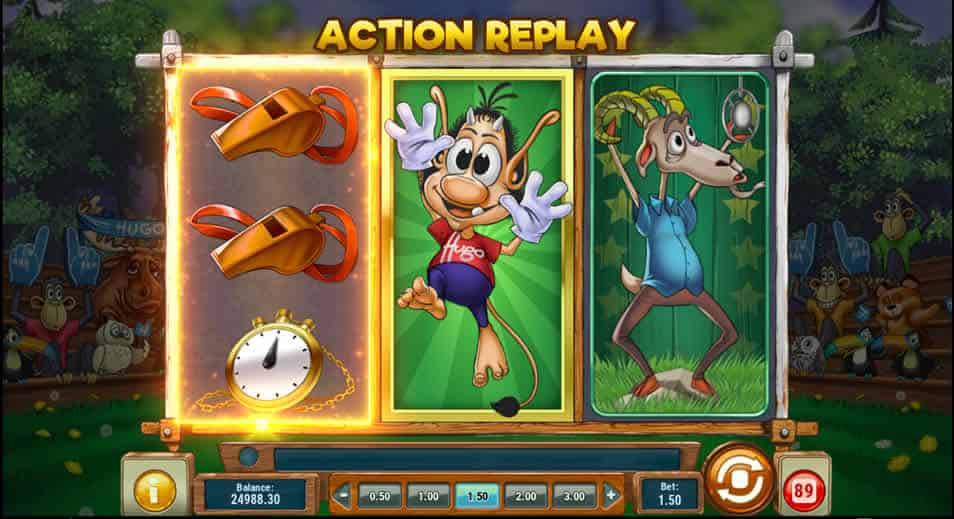 Hugo Goal (by Play'n Go) is a fun and light-hearted slot that will put you in the World Cup mood with it's football theme and everyone's favorite troll, Hugo. Don't let the simple 3×3 layout fool you! This slot can pay out big, giving players the chances to win up to 800 times their bet. Betting options range from €0.05 up to €100.00, and the RTP on this one is a very good 96%.
There are several bonus features to keep you on your toes. Hugo himself serves as the slot's wild symbol, matching with any other normal symbol on the reels. On losing spins there's also a possibility for a free re-spin, or even the special "spin until you win" feature that will re-spin the reels until you hit a winner. Topping it off, if you get nine of the same symbol on the reels, you get to play goalkeeper as Hugo attempts to block five penalty kicks to win big prizes.
Why It's One Of The Best Online Slots To Play in June 2018
This slot is just so light-hearted and fun that it's impossible not to crack a smile as you play. Even though you need to hit nine of the same symbol to get into the penalty kick bonus feature, it's not as hard as you would think.
Where to play? Best Play'n Go Casinos
3# BetSoft – The Golden Owl Of Athena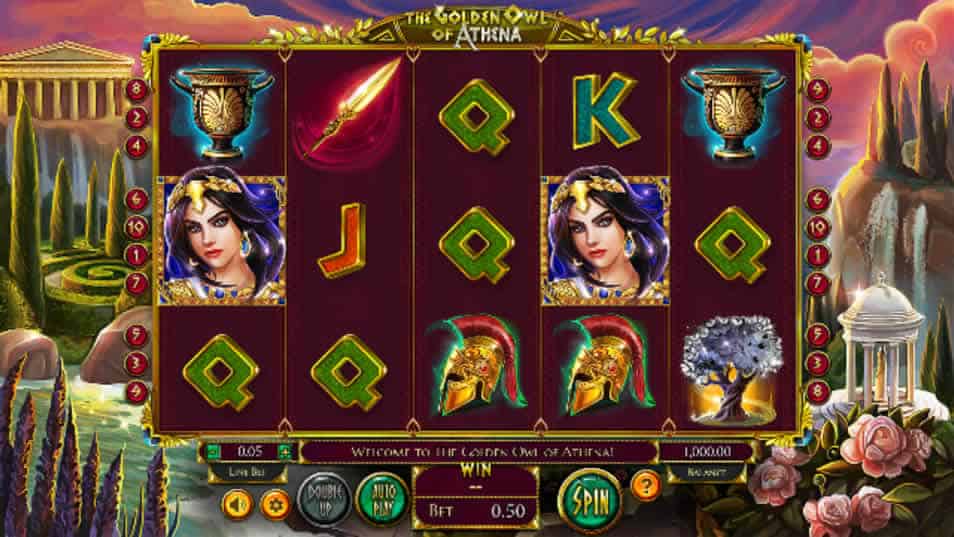 Bringing the lore of the ancient Roman gods to life with stunning 3D graphics, The Golden Owl of Athena video slot gives players plenty of excitement and chances at some monster payouts. All of the action unfolds on a 5×3 grid with ten pay lines and beautifully rendered symbols, especially the title character, the Golden Owl. It's possible to bet from €.10 to €10.00 with a 95% RTP and an astonishing maximum possible payout of 562,200 coins.
Full of bonus features, there are wilds, scatters, and even the ability to double up after every standard win. After each win, players can choose to gamble and take a 50/50 chance to either double their winnings or lose it all. With up to 20 free spins, payout multipliers, and randomly expanding symbols in free spin mode, there are many opportunities to make big wins even bigger.
Why It's One Of The Best Online Slots To Play in June 2018
The graphics and animations on this BetSoft slot are extremely well done, making the game a pleasure to watch. It's also not too difficult to trigger the bonus features, and, of course, that amazing top payout of more than a half million coins is tempting for anyone.
Where to play? Best Betsoft Casinos
4# Microgaming – Amazing Aztecs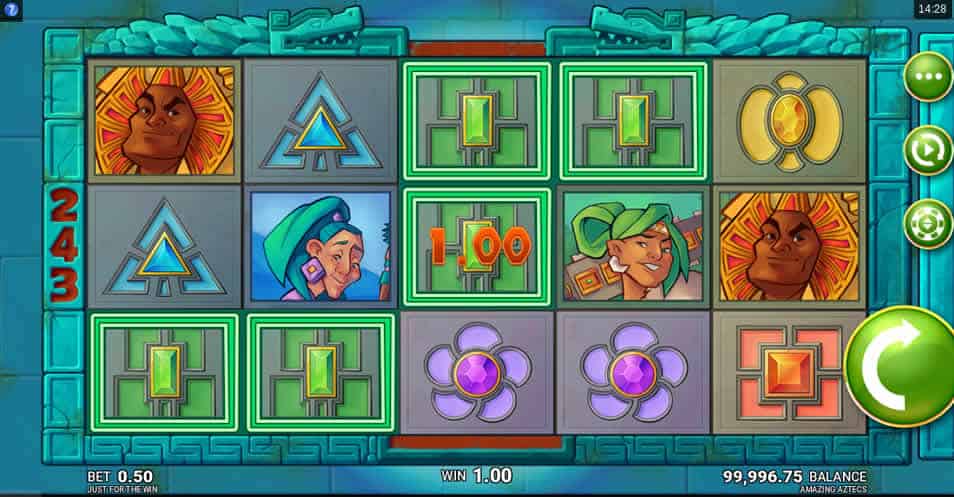 A very well done video slot, Amazing Aztecs from Microgaming does away with the standard paylines and uses the 243 ways to win system. A win is paid when symbols fall in any position on three or more consecutive reels from left to right. This slot offers a betting range from €.10 to €100.00, with a maximum possible win of 824 times the wager, and an RTP of 96.03%
The graphics on this slot are well done and easy to look at, with a soft pastel color palette and skillfully drawn symbols on the reels. With a unique bonus system, after winning spin, a random symbol is chosen from the three on the third reel. If the chosen symbol is the one that produced the win, a giant re-spin is triggered. You'll have to check it out to see what it is!
Why It's One Of The Best Online Slots To Play in June 2018
Amazing Aztecs is very easy to play and become accustomed to. The action flows smoothly and because of the 243 ways to win payout system, you won't go long stretches without some good wins. The giant respin bonus feature adds to the excitement.
Where to play? Best Microgaming Casinos
5# NextGen Gaming – Flame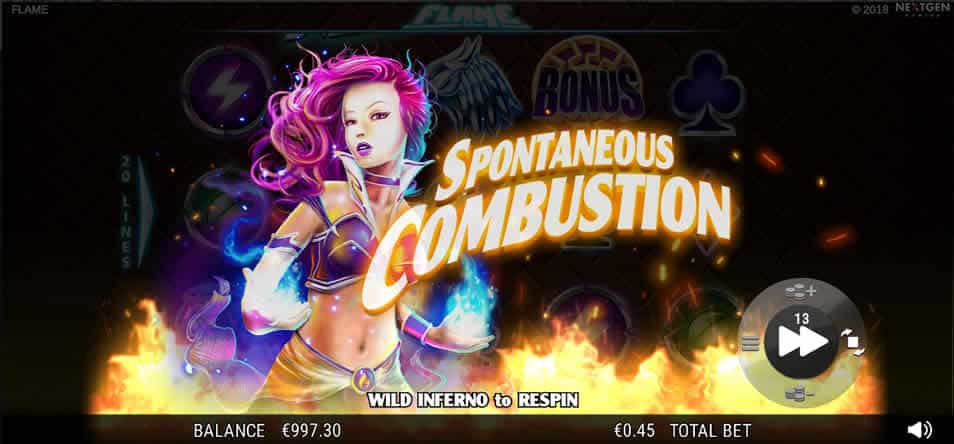 The Flame video slot (by Nextgen) is an all around winner. The graphics are great, with lots of fire effects throughout the game, and the sound and music are well above what you get with most online slots. Hit the settings and turn the graphics level up to "best" for the best experience. It's a 20 pay line slot with betting options from €0.15 to €75.00 and an RTP of 96.61%.
This slot has a high volatility and a lot of excitement. Almost going overboard with the bonus features, you'll find no less than seven different ways to add to your payouts on Flame. With wilds, free spins, and big multipliers, you never know when you're going to hit the big one.
Why It's One Of The Best Online Slots To Play in June 2018
Flame has some of the best visual effects we've seen on any recent video slot machine. The graphics are highly detailed and draw the player in. Of course, the big number of bonus features can't be ignored either. With so many ways to trigger extra payouts, you'll want to keep playing until you've seen them all.
Where to play? Best Nextgen Casinos