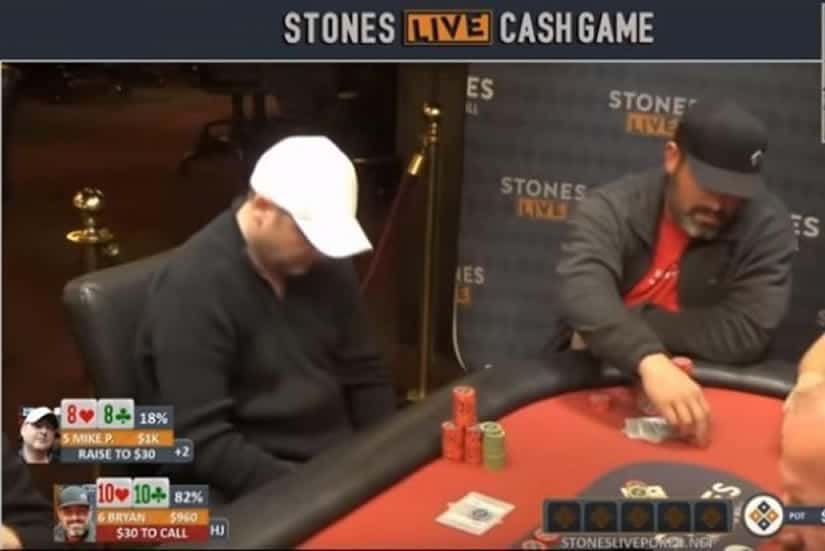 Mike Postle's performance during Stones Live Poker stream sessions first caused an outpour of online allegations over possible cheating and finally resulted in a $30 million lawsuit filed by players who were supposedly harmed by the scam. Suspicions were raised owing to Postle's unusually high win rate and "quality of play that was multiple degrees higher than that achieved by the best poker players in the world."
While Mike Postle denies all allegations and evaluates claims as "1,000% impossible", reputable poker bloggers such as Joey Ingram, Matt Berkey and Doug Polk lead the discovery process. Postle apparently hasn't lost a game in 11 sessions which experts claim to be highly unlikely from a mathematical standpoint. Math professor Duncan Palamourdas who is also an instructor specialized in poker education says that "a very winning poker player has, at best, a 70 percent chance of booking a win in these kinds of games. Even then, a player of that calibre would only have less than a 2 percent chance of booking 11 wins in a row". It's therefore assumed that Mike somehow got an insight into his opponent's hole cards.
Possible Misuse of RFID System
Ingram and Polk claim that Postle was "unusually distracted by his phone every time he was in a hand", raising the question of a potential misuse of RFID cards; the radio frequency identification system is used to reads players' cards for broadcast. For the assumption to be true, Postle would have had to operate with an accomplice who'd most likely be among the Stones Live Poker technical staff. The accused poker player says the evidence is circumstantial though apparently sessions in which he didn't win, according to plaintiffs, "correlate to the absence of Mr. Postle's chief confederate, John Doe 1."
The cheating allegations launched in late September have yet to be proven but plaintiffs seem to be sure that Postle was receiving information about opponent's cards via his mobile phone or a communication device installed in his baseball cap and are seeking $30 million in damages – $10 million from Postle, $10 million from Stones Gambling Hall and $10 million from Justin Kuraitis, Stone's poker room manager accused for covering up the scam.
Stones Stops Streaming and Launches Its Own Inquiry
Whatever the outcome, there's clearly a need to prevent any future incidents caused by a compromised live poker environment. Duncan Palamourdas suggests to "ban any electronic device of any kind, especially during a hand". In the meantime, Stones has temporarily stopped streaming, discontinued the use of RFID cards and launched an independent inquiry. "We have been alarmed by allegations of unfair play occurring during the streamed broadcasts of our 'Stones Live' games, and have acted quickly to investigate," explains their tweet.
Feel free to visit our selection with the best poker rooms.