Here at Yes No Casino we understand better than most how damaging gambling addiction can be. We have seen it devastate people we are close to. Starting this website was for two reasons, firstly to help people find their way around the online gambling world, help avoid common traps and point players away from online casinos who are only out to fleece their customers. The second reason we started this is to try and get some advice and useful links out in the open where problem gamblers might hopefully take the steps they need to get help.
We really feel that any and every online gambling portal should be promoting responsible gambling, alas this is not the case so it is our job to make Slots Guide the absolute number one casino resource on the internet so that those who aren't fully aware they need help will find our site and hopefully realise they need help and seek it rather than signing up to a casino or bookie.
Online gambling as well as land based casino gambling can be fun but it should remain as fun. There are all sorts of limits you can place on yourself however if you do lose control then please seek professional help immediately. For UK gamblers Gamble Aware is the largest gambling addiction help service though we have listed dozens of other help services for the UK and for the rest of the world on our Gambling Addiction Help page.
Take the quiz:
We have also come across the following quick quiz which should be insightful for you to take:
Gamble Aware – Responsible gambling:

Beware of too much "Holiday Spirit"
Enjoy the festive period but don't lose track of safe gambling strategy!
Here at Yesnocasino we are constantly reminding you of the pitfalls that can come with gambling, and have a number of articles about how it can go wrong, and tips and tricks to help avoid the fun of gambling become a problem. December is a month of excess is many ways, too much food, too much drink, and a spending pattern that we certainly wouldn't want to sustain throughout the year. Christmas and New Year's Eve are a great time to be together with family and friends having lots of fun, and we would hate this fun to be hampered by our readers carrying their holiday excesses over into the online casino world.
We have all been there,
The work Christmas party where we have a drink or 3 too many
The Christmas dinner with the family, wine with the meal, port or sherry with the mince pies, scotch on the couch after dinner
The New Years Eve party where we have started with a few drinks with colleagues after being allowed to go home at lunch time, a couple for the road before heading out to the party, and the drinks to warm us up whilst watching the fireworks and ringing in the new year.
All of the above can put you in a great mood, and this can easily lead to "Quickly firing up the laptop" for a quick gamble, what harm can it do, "I'm not drunk, and 30 mins can't do any harm"
This is the worst thing to do, and we hope that none of our readers will fall into this trap of merriment. Even if you think you are not drunk, the amount of drink you will have taken on-board will almost certainly be more than on a normal day, and your judgement will be adversely affected by it, which can easily result in an extra deposit or two that you wouldn't normally allow yourself to make. You wouldn't get behind the wheel of your car to take it for a spin at these times, so don't take your credit card or e-wallets for a spin either.
Don't let alcohol make you forget the basic rules of responsible gambling as they always apply (perhaps more during the holiday period), and if you make sure that your casino limits are set if think you will have an "extra" little gamble at this time.
From all of us here at Gambling SOS we wish you a Merry Christmas and a very Happy New Year!
Please play responsibly!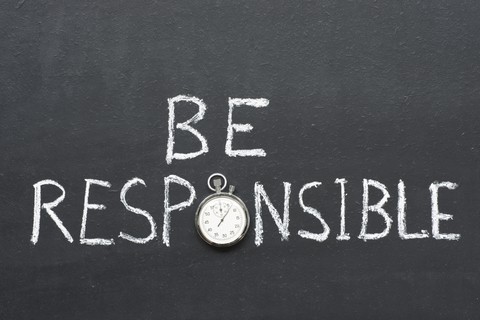 Online Casino Tips – Setting Limits
A lot of the best casinos allow you to set maximum daily/weekly/monthly deposit limits. Some also allow you to set limits on the amount of time you spend at the online casino.
We highly recommend taking advantage of these as your depositing can easily and quickly get out of hand without you realising it.
In fact most respectable casinos should have the functionality to manage your time limits, deposit limits and even self exclusion options. So make use of them!
For UK players the UKGC (UK Gambling Commission) has certain rules in place regarding having to have limits on accounts and they also have a rule in place where if you self exclude from one online gambling site in a particular chain, the chain has to block you from every casino or gambling site within their entire chain.
Online Casino Tips – Reversing Withdrawal Option
You might find that you win at a casino and withdraw a portion if not all your winnings only to find yourself reversing your withdrawal later and blowing it all. You might be frustrated by the length of time some casinos make you wait before the reversal option is turned off and your withdrawal is ready for processing (this can vary from anything like 4 hours to a couple of days depending on the casino).
You might be unaware of this but you are free to contact customer support and ask them to turn off the reversal option altogether. Having this option turned off is of real benefit so go ahead and ask your favourite casino if they can do this for you. Some online gambling sites even feature this setting within your control panel.
Shopping
This might seem a little bit of a strange tip, but occasionally go out shopping and buy yourself something nice. Over time gambling can creep up on you and you can find yourself spending any bit of loose money at the casino.
Go out. Go into town. Buy yourself something. Treat yourself. Remember that feeling of having spent your money on something tangible rather than throwing it away at a casino. Nice feeling isn't it!
Self exclude your eWallet from gambling sites
Most online gamblers use an eWallet for their transactions, namely Neteller, Skrill and Ecopayz. Problem gamblers often find themselves self excluding from casinos only to register somewhere else and starting all over again with their problems.
Now we have addressed the whole self exclusion issue elsewhere on this website and provided you info and a link to a privately run self exclusion system. But there is one major thing you can do to help yourselves. And that is to contact your eWallet supplier and actually ask them to ban your account from being able to deposit at online gambling websites. Simple idea but so often forgotten.
If the eWallet refuses to help you (because they really are a nightmare at times with their customer service) then close your account completely.
Skrill
For Skrill you simply need to email them your request: vip@skrill.com
Or use the contact form on this page: http://help.skrill.com/en/ContactSkrill
Neteller
For Neteller you need to fill out the email form on their support page: https://www.neteller.com/en/support
Ecopayz
For Ecopayz you need to fill out the contact form on this page: https://secure.ecopayz.com/Contact.aspx
If you have a gambling problem then please make use of these features. The more you lock down your problem and the harder you make it for yourself to gamble, all the better. But make sure you seek professional counseling if you need it and don't be afraid to visit a gamblers anonymous meeting. This could be the best decision you ever make in your life.
Please check out our addiction horror stories:
Industry feasts on the vulnerable