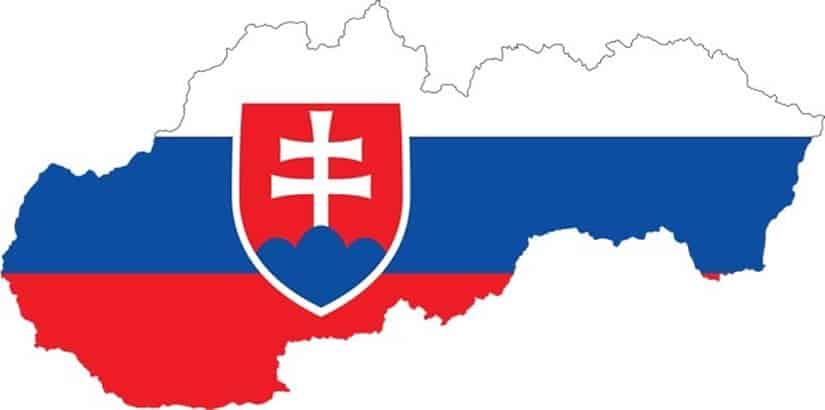 The Central European country of Slovakia is preparing to allow foreign online gambling operators into their market beginning next year. New gambling legislation which was prepared by the Ministry of Finance has already been passed by the Slovakian parliament and also applies to operators with registered offices outside of the country.
Although everything has been approved, the new laws do not go into effect until at least March 1, 2019. Some provisions will not be fully active until June 1.
Cost and Preparations
An online betting license will require payment of a €3,000,000 fee. An online casino license will require the same. For the thrifty, however, it's possible to acquire both the online betting and online casino license for the discounted price of just €5,000,000.
A new regulatory body, the Office for Regulation of Gambling, has been created by the Slovakian government and will oversee all gambling-related activities. This new government office will inherit responsibilities and duties currently under the care of the Ministry of Finance. The Office for Regulation of Gambling will be funded by a GGR tax turnover of 0.7% on the lottery.
There will be a requirement that a local representative is present in the country to register with the Office on behalf of foreign operators. When these new licenses are granted, it will officially end the state monopoly over online gaming licenses. Bingo, numerical lotteries, and receipt lotteries will, however, remain exclusively under the control of the state.

Granted online betting and online casino licenses will be valid for ten years after they are obtained, at which time they will need to be renewed. Combination licenses issued to owners for both land-based and online casinos will only be valid for a maximum of five years, but with an option to buy another five years.
Slovakia will begin issuing online licenses in July 2019, but applications will be accepted starting on March 1 when the new bill goes into effect. Operators that were blocked for any reason under the old legislation will remain blocked under the new laws.
Future Gambling In Eastern Europe
Although Eastern European countries have a traditionally negative view of gambling in general, in recent years that has begun to change. More countries in the region are now allowing land-based gambling operations and becoming more open to the idea of regulated online gambling as well.
It seems inevitable that more Eastern European countries will eventually follow the example of other countries who have already legalised various forms of gambling and taken advantage of the extra tax income it generates. Things may not change quickly, but Slovakia most certainly won't be the last to take advantage of the potential both within their own local market and foreign gaming operators.
We wrote about the gambling situation in many European countries. For more information, you can visit our guide with online casinos in your country.