Online casino Japan
Japan is one of the stricter places you can live when it comes to online gambling. In fact, the laws are pretty strict when it comes to gambling in general. Ever since 1907, the only forms of gambling which were legal were betting on forms of motorised racing, mah-jong, lottery games and pachinko. In 2015, the Japanese Government passed a law which made land-based gambling legal in brick and mortar casinos. Although the gambling laws in Japan are harsh, very few punishments are actually doled out to those who break the law.
Online gambling laws in Japan
Japan does permit online gambling when it comes to betting on sports and lotteries. However, only pari mutual bets are taken, with officially licensed vendors. Players who wish to place fixed-odds bets are required to use offshore casinos and sports books to get around the Japanese gambling laws.
Online casinos are prohibited in Japan, so any player wishing to wager on casino games in the country is required to do so at offshore casinos.
Offshore casinos for Japanese players
Fortunately, there is no shortage of online casinos outside of Japan which cater to players in the Asian country. A good number of these casinos will even offer gaming in Japanese (few Japanese speak English), and with the Japanese Yen as an accepted currency. This allows Japanese players to experience a little bit of comfort and home whilst playing games and betting on sports they wouldn't ordinarily be able to do given the Japanese online gambling laws.
Online casinos in Japan
There are still a few drawbacks as far as online casino offering their services to Japanese players are concerned. For starters, players are usually going to have to use VISA, MasterCard, or Skrill, Neteller and EntroPay e-wallets to deposit. Japanese bank transfers normally try to prohibit gambling related transactions, especially to offshore casinos. Credit card deposits come off without a hitch, though.
Players will also note that Japanese Government does little to nothing about the offshore casinos which offer their services to Japanese players. If they did try to put a ban in place – namely by blacklisting offshore casinos – Japanese players would simply use VPNs (virtual private networks) and proxies to get around it. Because of that – no, the Japanese Government doesn't really enforce the law on its own citizens.
Online casinos reviews
If you decide to use Japanese offshore casinos to play games whilst residing in the country, there are a few good ones which are worth checking out. Rather than playing at dodgy casinos (and there are a few of those too), we can recommend that players try their hand at Casitabi, Rizk or Casino dot com for example. These casinos all offer either the Japanese language, Japanese Yen currency or both. Casitabi is also ideal for Japanese players, since it only offers game play in English and Japanese, and has a distinct Japanese manga theme to it.
Casino safety, security and blacklisted casinos
The Japanese Government doesn't go out of its way to blacklist casinos, so Japanese players can play at virtually any online casino which appears online. However, we would strongly recommend that you do your homework or choose one of the casinos listed above. There are more than enough rogue and blacklisted casinos out there which would be happy to take advantage of Japanese players.
Online casino licenses
Generally speaking, most Japanese-friendly casinos are licensed out of Curacao. However, so are many of the aforementioned rogue casinos. If you want to avoid that eventuality, it is far better to play at an online casino which is licensed out of the UK, Malta or Gibraltar. These casinos can also offer gaming to Japanese players, and on many occasions, these casinos tend to be far more secure and safer to play at than Curacao licensed casinos. Of course, there are plenty of Japanese-friendly Curacao licensed casinos, too.
Online slot providers, live dealer games and casino games
Japanese players should have no problems gaining access to most of the major slot developers' software at offshore casinos. The only real developer whose titles they may not be able to get hold of are Microgaming's. Playtech and NetEnt developed slots should be no problem, and smaller-scale developers such as NextGen Gaming, Yggdrasil, IGT, Realtime Gaming, Aristocrat, WMS Gaming, BallyTech, NYX Interactive, and BetSoft Gaming can all offer online casino games to players in Japan. Their games are often only playable in English, though.
As is the case with the rest of the world, Japanese players can access a wide range of games over at offshore casinos. These include baccarat, blackjack, craps, live dealer, mobile casino, roulette, slot machines, table poker, and video poker games. Asian specialty games such as keno, mah-jong, and pachinko and sic bo may also be available at offshore casinos specialising in Japanese players.
Most of these casino games can be played for free, too. If you cannot find free games at your chosen casino, you can always pop along the developers' websites, and there, Japanese players should be able to find a whole collection of games from the developers which can be played for free. This is ideal since it gives Japanese players a chance to try out games (particularly those in English) for free before they wager their hard-earned cash on those casino games at the casino sites.
Online casino bonuses
Japanese players will find the same sorts of casino bonuses and promotions open to them as the rest of the world. Big money welcome bonuses spread over your first couple of deposits, regular re-deposit deals, and loyalty bonus programs are all part and parcel of the promotional set up for Japanese player accepting online casinos. Japanese players may wish to read the terms and conditions of some of the daily, weekly or monthly deals (particularly prize draws), though, since they may not be able to claim the prizes depending on where they reside. Japanese players usually cannot partake in these offers, but specialist offshore casinos may have promotions aimed entirely at Japanese players.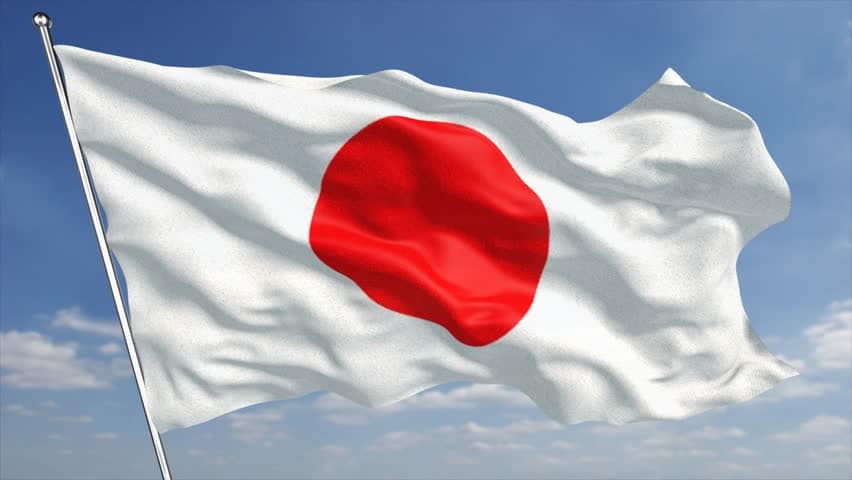 オンラインカジノ日本
日本は、オンラインギャンブルに関してあなたが生きることができる厳しい場所の一つです。事実、ギャンブルに関する法律はかなり厳格です。合法的なギャンブルの唯一の形態は、1907年以来、電動レーシング、麻雀、宝くじゲーム、パチンコの形式で賭けていた。 2015年に、日本政府は、煉瓦と迫撃砲のカジノで陸上賭博を合法化する法律を可決しました。日本のギャンブル法は厳しいものの、法律を破る人には実際に罰せられることはほとんどありません。
日本のオンラインギャンブル法
日本はスポーツや宝くじに賭けることについてオンラインギャンブルを許可している。しかし、正式にライセンス供与されたベンダーとの間では、相互の賭けは行われません。固定賭けをするプレイヤーは、日本の賭博法を回避するためにオフショアカジノやスポーツブックを使用する必要があります。
日本国内ではオンラインカジノが禁止されているため、カジノゲームを賭けたいプレイヤーは、オフショアカジノで行う必要があります。
日本のプレーヤーのためのオフショアカジノ
幸運なことに、日本国外のオンラインカジノの不足はなく、アジア諸国の選手にはぴったりです。これらのカジノの多くは、日本語でのゲーム(英語を話す人はほとんどいません)と通貨として日本円を提供します。これにより、日本のプレイヤーは、日本のオンラインギャンブルに関する法律を守って、通常はできないようなゲームや賭けをしながら、ちょっとした快適さと家庭を体験することができます。
日本のオンラインカジノ
日本のプレーヤーにサービスを提供しているオンラインカジノに関してはまだいくつかの欠点があります。まず、プレーヤーは通常、VISA、MasterCard、Skrill、Neteller、EntroPay電子財布を使用して入金する必要があります。日本の銀行振込は通常、賭博関連取引、特にオフショアカジノを禁止しようとします。しかし、クレジットカードの預金は、邪魔をすることなく取り払われます。
プレイヤーは日本政府が日本のプレーヤーにサービスを提供しているオフショアカジノについてはほとんど何もしないことに気付くでしょう。彼らがオフショアカジノをブラックリストに載せることによって禁止をしようとした場合、日本のプレイヤーはVPN(仮想プライベートネットワーク)とプロキシを使って回避するだけです。そのため、日本政府は実際には国民のために法律を施行していません。
オンラインカジノのレビュー
日本のオフショアカジノを使ってゲームをする場合、チェックアウトの価値のあるものがいくつかあります。 カジノで遊ぶのではなく、カジノでプレーするのではなく、カジタビ、リズル、カジノなどでプレイすることをお勧めします。 これらのカジノは、いずれも日本語、日本円、またはその両方を提供しています。 カシータビは、英語と日本語のゲームプレイしか提供していないため、日本人にとっても理想的です。
カジノの安全、セキュリティ、ブラックリストカジノ
日本政府はカジノをブラックリストに載せることから抜け出せないので、日本のプレーヤーはオンライン上に現れるどのようなオンラインカジノでもプレイすることができます。しかし、私たちはあなたの宿題をしたり、上記のカジノを選択することを強くお勧めします。そこには、日本の選手を喜んで利用するのに十分な不正とブラックリストに載ったカジノがあります。
オンラインカジノライセンス
一般的に言えば、日本人に優しいカジノのほとんどはキュラソーから免許を受けています。しかし、前述の不正なカジノの多くはそうです。そのような事態を避けたいのであれば、英国、マルタまたはジブラルタルからライセンスされているオンラインカジノでプレーするほうがはるかに優れています。これらのカジノは日本のプレーヤーにもゲームを提供することができ、多くの場合、これらのカジノは、キュラソーのライセンスを受けたカジノよりはるかに安全で安全な傾向があります。もちろん、日本に優しいキュラソーのライセンスを受けたカジノもたくさんあります。
オンラインスロットプロバイダー、ライブディーラーゲーム、カジノゲーム
日本のプレーヤーは、オフショアカジノで主要なスロット開発者のソフトウェアのほとんどにアクセスすることに問題はないはずです。タイトルを獲得できない唯一の本当の開発者は、Microgamingです。 PlaytechとNetEntの開発スロットは問題ありません。NextGen Gaming、Yggdrasil、IGT、Realtime Gaming、Aristocrat、WMS Gaming、BallyTech、NYX Interactive、BetSoft Gamingなどの小規模開発者は、日本のプレイヤーにオンラインカジノゲームを提供できます。 。彼らのゲームはしばしば英語でしかプレイできません。
世界の他の国と同様に、日本のプレーヤーはオフショアカジノで幅広いゲームにアクセスすることができます。これには、バカラ、ブラックジャック、クラップス、ライブディーラー、モバイルカジノ、ルーレット、スロットマシン、テーブルポーカー、ビデオポーカーゲームが含まれます。日本人選手を専門とするオフショアカジノでは、ケノ、麻雀、パチンコ、シックボーなどのアジア特産品ゲームも利用可能です。
これらのカジノゲームのほとんどは無料でもプレイできます。あなたが選んだカジノでフリーゲームを見つけることができない場合は、常に開発者のウェブサイトに沿ってポップアップすることができます。そこでは、日本のプレイヤーは無料でプレイできる開発者のゲーム全体を見つけることができます。これは、カジノサイトでそれらのカジノゲームに苦労して獲得した現金を賭ける前に、日本のプレーヤーにゲーム(特に英語のもの)を無料で試す機会を与えるため、理想的です。
オンラインカジノボーナス
日本のプレーヤーは、世界中の他の国々と同じ種類のカジノボーナスとプロモーションを楽しめます。あなたの最初のカップルの預金、定期的な再デポジットの取引、およびロイヤルティボーナスプログラムに広がる大きなお金は、オンラインカジノを受け入れる日本人プレイヤーのためのプロモーションの一部です。ただし、日本のプレーヤーは、居住地に応じて賞品を主催することができないため、日々、週ごと、または月ごとの取引(特に賞品)の契約条件を読みたい場合があります。日本のプレーヤーは通常、これらのオファーに参加することはできませんが、専門のオフショアカジノは、日本のプレイヤー全員を対象にプロモーションを行うことがあります。