Welcome to our 3rd annual Slot and Casino of the Year Awards. This year has seen some massive ups and downs with individual casinos and casinos chains as well as with the some of the governments and regulators. As always we will be giving kudos to the good and a kick up the arse for the bad. There have been only a small number of worthwhile new casinos open up but hundreds upon hundreds of worthless white label casinos. There have also been a good number of previously good casinos which have gone bad. The whole online casino industry is in a sorry state and the governments and regulators are not really helping very much. But without any further ado, let's kick off with this years big winners:
Best global online casino 2017
Winner: Slots Million

Slots Million have the worlds one and only VR casino which is a real treat! Aside from that they offer quick payments, good customer service and plenty of player loyalty. In 2017 they opened up to UK players as well having been very careful in landing their UK license.
Runner Up: Casino.com
Playtech slots, live games and virtual sports are just incredible. The absolute industry leader in progressive jackpot systems. Such a huge shame that 95% of Playtech casinos are ones we would avoid. Thank goodness then for the Mansion chain who have fully loaded Playtech casinos, actually pay out their players and offer VIP players some insane rewards, holidays, etc. The owners closed down a couple of their smaller brands so they can focus on providing the best experience for players at their remaining 3 brands: Casino.com / Mansion / Slots Heaven.
Honourable Mention: Redbet
Redbet get's this years honourable mention for just doing what they always do – providing a classy experience for players. The casino received a makeover this year which is proving very popular. Their new casino brand Winning Room has received a lot of compliments from Yes No Casino visitors.
Best USA facing online casino 2017
Winner: Cherry Jackpot
All we have to say about Cherry Jackpot is their virtually instant withdrawals. That's it. Where most USA facing casinos make players wait days and days for their money, these guys are breaking the mould and showing how it should be done. There is no reason why payments should be slow and the players are loving this new casino chain.
Runner Up: Casino Max
Casino Max is from the same stable as Cherry Jackpot and is of course similarly popular due to the insanely fast withdrawal policy.
Honourable mention: Ignition
Last years winner might have dropped down a couple of places but that does not mean it has gone down in value. Ignition is still a class act, it was just beaten to the punch by the top 2 based on payout speeds.
Best new online slot 2017
Winner: Thundercats (Blueprint Gaming)

Thundercats has more mini features and main bonus features than you can shake a stick at. Not only that but this slot was fully mobile first designed and works amazingly on mobile devices. Variance is quite high and the slot is totally in keeping with the original cartoon. Snarf Snarf.
Runner up: Planet of the Apes (Net Entertainment)

Another feature packed slot which was designed very much with mobile devices in mind. Great graphics, some cool features and decent sized wins during the two main bonus features. When NetEnt does it right they can really deliver!
Honourable mentions: DC Comics Slots Series (Playtech) & Flame Busters (Thunderkick)

While Playtech haven't released a single absolute gang buster of a slot this year, what they have done this year is release more very good slots than any other provider. The DC Comics slot series features a great variety of slots with different gameplay and features and all are tied into a brilliant new progressive jackpot system. A very well deserved honourable mention.
Flame Busters get's an honourable mention based purely on the fact that if you are a 70's or 80's kid you will love it. Anyone younger seems to hate it (they just don't get why it is so cool). Great big payouts when the free spins round goes well but frustrating at other times.
Must do better in 2018
Governments and their Gambling Regulators:

May I quote a classic football chant for a minute? "You don't know what you're doing"
Every country is acting differently with regards to online gambling, everyone has their own rules, their own taxes and their own ideas. And despite all their best efforts, nobody seems to have got it right yet.
The Netherlands: The Dutch have been trying to get their market regulated for years now and every years seems to be the promised year where they get the regulation sorted out. This year they have some up with some interesting rules regarding banning clogs, tilips and windmills from gambling websites and banning.nl domains for gambling sites and gambling affiliate sites. Some casino chains are taking the Dutch regulator KSA to the EU courts as they think the Dutch law contravenes the EU laws. Well I can think of half a dozen other EU countries who are then also in breach if this is true, but the casinos chains don't have money riding on those countries so they are letting it slide… Strange.
Australia: The Aussies have gone full pedal to the metal this year and basically outlawed all online casinos. Big players like NetEnt and Microgaming have pulled out of the country. But what happens when a country does all this? The players just play at terrible off-shore casinos where there is absolutely no player protection. A well regulated market with a limited number of operators and good protection is the way to go, not throwing a fit and sending your players to basically illegal sites. Get it sorted and use the tax money earned to support addiction resources. We need less of the shitty unlicensed casinos, not more of them (which is what is happening as more and more little operators open up dodgy Aussie facing sites).
The United Kingdom: The UKGC used to be the benchmark for all regulators to follow. This is no longer the case. Some of the things they have done this year regarding advertising to children have been very good. All those stupidly over child friendly slots should never have been made and finally the UKGC are clamping down.

But what about all the gambling advertising on Television? What about all the sporting events sponsored by gambling? The Premier League has way too much money as it is and money is destroying football for real football fans so let's have a blanket ban on all gambling sponsorship of anything sporting related.
How about the UKGC deal with the "free" gambling games on Android and iPhones? My 6 year old nephew gets hammered by "free" casino games adverts every 5 minutes when he is playing on his tablet. And most kiddy games have slot machine style daily prizes. How irresponsible and disgusting is this? Kids are going to grow up thinking that gambling is absolutely normal.
Or why the hell have there been hundreds and hundreds of new licensed casinos open up this year? How on earth can due dilligence have been done on all these casinos? White label licenses should be a thing of the past and every single operator should be fully vetted. And how can so many clip joints from Nektan, 888, Progress Play, Aspire and Jumpman still be licensed in the UK when they are not "responsible", have rogue terms and conditions and treat players like crap?
For the love of Pete, sort yourselves out. 50 regulated online gambling sites available in any one country should be more than enough. Tight controls, country wide self exclusion system, regular actually testing of the casinos and games provided, checking the T&C properly, banning of dodgy "bonuses", etc. If this were in place there would be no room for the 5 – 10,000 dodgy gambling sites there are out there on the net and perhaps there would be no place for dodgy gambling "licenses" like Costa Rica, Curacao, etc.
My apologies but this industry makes me so angry at times. Players are getting screwed left, right and center and nobody seems to really care as long as their bottom dollar gets paid.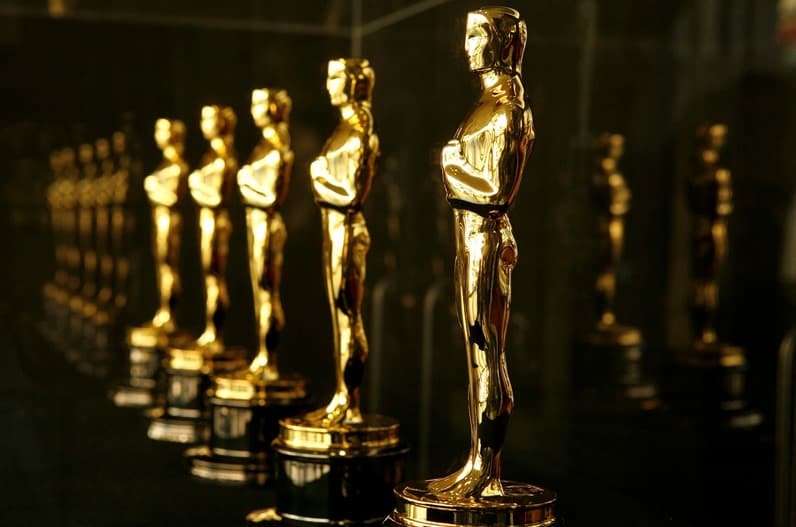 How did last years winners and losers fare? Slot and Casino of the Year 2016