Has any online slot maker ever designed a slot based on a single song? I doubt it. I know NetEnt released their NetEnt Rocks collection of 3 online slots in 2016 but these were based around rockers (Motorhead, Guns N Roses and Jimi Hendrix). SG Interactive and Bally also teamed up to make a Michael Jackson King of Pop slot. But to pick a song? Never been done… until now!
Now there is one song that absolutely everyone has heard but most probably have no idea who it was by and when you tell them the group (Yello) they'll never have heard of them. I am of course talking about the legendary 80's song Oh Yeah by Swiss duo Yello. You will know it from countless movies, most notably the iconic Ferris Bueller's day off.
First of all for a slot based on the song, I would only use snippets from the song during the cut scenes and big win animations etc. Playing it throughout the base game is going to get really annoying really fast.
The reel symbols:
So how else to integrate this into a slot? Well first of all the symbols (from lowest paying to highest paying):
h
a
e
Y
Oh
The moon (from the video clip)
The sun (from the video clip)
Dieter Meier
Boris Blank (Dieter and Boris symbols pay the same)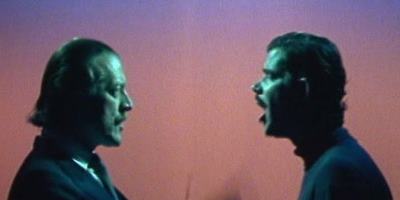 Single cover = Wild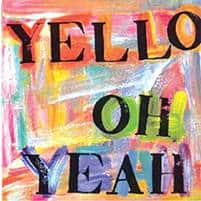 The bonus round and the free spins round:
Here's the really clever part. Free spins is triggered by getting the Oh symbol anywhere on reel 1 and then the Y, e, a and h symbols on reels 2 – 5 respectively. The "Oh Yeah" sound should be played if you land the free spins bonus.
And the really REALLY clever part… the bonus round is triggered by landing the "Bow" symbols on reels 1 and 3 and landing the "Chick Chicka Chickaaa" symbol on reel 5. The reel speed should follow the song as well so that if "Bow" lands on reel 1 the "Bow" sound is played, same for reel 3 and you can guess what should be played on reel 5. So hearing "Bow Bow Chick Chicka Chickaaa" means you have won the bonus round.

The bonus round should be some sort of generous pick-em type of bonus and free spins should feature the moon, sun, Dieter, Boris and Wild symbols being a colossal 3×3 symbol set on reels 1-3.
Summary
Hopefully this slot is something completely different and "never been done before" but above all something really fun!