What are Megaways Slots? How does this feature work? Find advantages when playing online slots to maximize your winnings!
Every time we think that maybe we've seen the concept of a slot machine pushed as far as it can go, imagination and technology show us that there are still many more unexplored possibilities just waiting around the corner.
When you think about how these games operate today, it really is astounding. We've gone from simple, mechanical, three-reel slot machines with six symbols and a single pay line to virtual online video slots with thousands of possible pay lines, animated characters that jump off the reels, and unimaginable, life-changing jackpots. When you stop and really look at how things work now, modern slot players are playing games that can be operated by someone on the other side of the world, and the games themselves don't even really exist!
It is literally possible to sit and play a video slot machine from anywhere at any time with just that small smartphone that fits right in your pocket. But still, the designers' need to innovate and break through boundaries keeps this long time casino favourite in a constant state of evolution. The best thing is that you can play any type of slots at most gambling sites, call it UK online casinos, Australian online casinos or other brands catering to players around the world.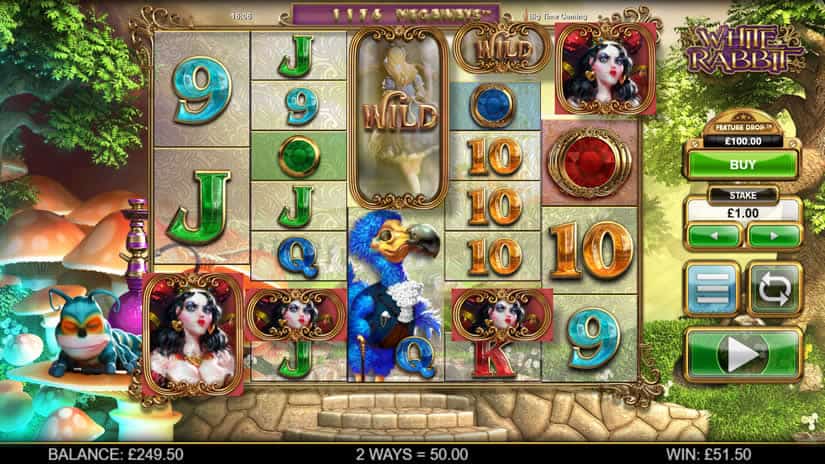 Going Beyond Traditional Pay Lines
One of the most obvious things that slot machine designers have done to try to add more excitement to their games is add more pay lines. More pay lines mean more ways to win and players like that. As more pay lines attract more players, it didn't take long for game designers to start trying to top each other. Ten lines were good until someone made 20. 20 soon jumped to 40 and before we knew it they'd even figured out how to jam 100 pay lines into a single slot game.
The problem with all of those extra pay lines is that traditional video slot designs required the player to put down one coin for each pay line they wanted to activate. This made it expensive to play a game with all of the lines activated, which was usually a requirement if you wanted to be eligible for the top prizes and activate all of the slot's bonus features.
Eventually, someone came up with an idea that seemingly did away with pay lines but also increased the number of possible winning combinations at the same time. To put it simply, these new online slots simply made every possible winning combination of symbols a pay line. The end result is that if any matching symbols appear on adjacent reels starting from the left, it's a win. There's no need to keep track of strangely shaped, individual pay lines. Making it even better for the players, these games operate on a flat bet per spin. No extra coins need to be played to activate all of the game's features.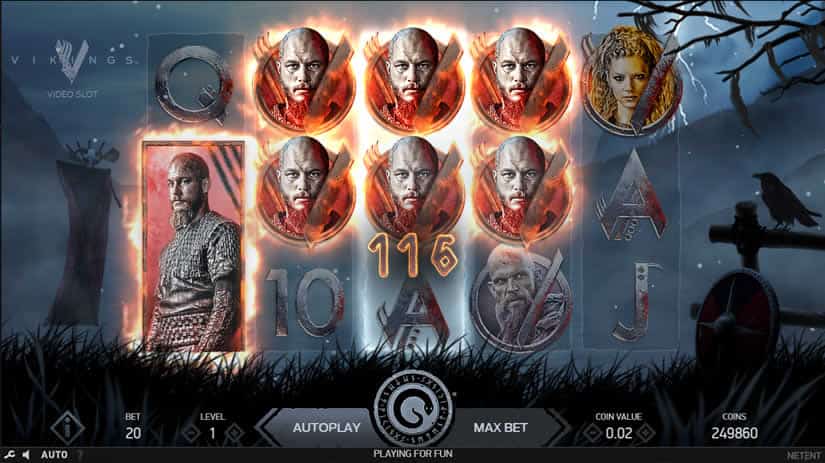 243 Ways To Win Slots Is Just The Beginning
These slots with every possible winning combination covered are known as "Ways To Win" slots. Over time, even slots using this type of payout scheme have evolved in ways that few thought they would in the beginning.
The first to appear were 243 ways to win video slots, which more than doubled the previous maximums of 100 pay lines. These slot machines are all five-reel, three-row slots. You only need to do some simple math to understand why there are 243 possible winning combinations. If there are five reels and three rows visible, and any combination of matching symbols from left to right is a winner, multiplying the visible symbols on each reel from left to right gives you the total combinations. So, 3x3x3x3x3 gives us 243.
These games were instantly popular among video slot enthusiasts. Of course, when game designers saw how well the 243 ways to win slots were doing, they again started working to outdo one another.
One of the first improvements made on the 243 ways to win system was rather obvious. With one small tweak, designers could double the possible ways to win. Instead of paying on matching symbols from left to right only, "pays both ways" was introduced. Slots started appearing that used the 243 ways to win payout scheme, but they pay on combinations from both left to right and right to left. With 243 possible combinations from each side, designers could now boast that their games offered 486 ways to win.
Four Figure Ways To Win Slot Machines
Still not satisfied, online video slot machine designers were eager to push things even farther. Even with every possible combination covered and paying both ways, they wanted to get beyond 486 ways to win. It didn't take long for one of them to make the next move which would, again, more than double the effective number of pay lines.
Again, it was just a small tweak that would make a big change. Someone decided to add a fourth row to the visible grid and 1024 ways to win slots were born (4x4x4x4x4=1024). From there, it was a no-brainer to also add the two-way payouts to this type of design and easily achieve 2048 ways to win, or 2048 effective pay lines on a single video slot machine.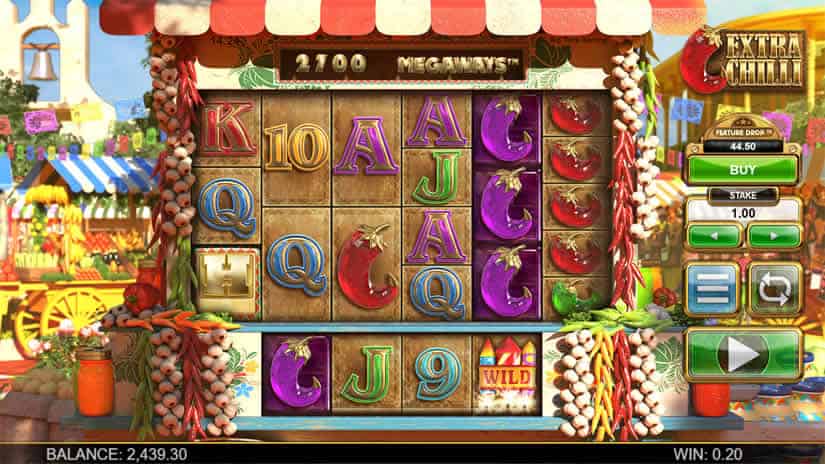 The Arrival Of MegaWays Slots
You will always come across those who say that you can just never have too much of a good thing. They're the kind of people that don't just want more of something, they're willing to take it to extremes and push past any rational expectations. Big Time Gaming is obviously home to that type of people.
Blowing past anything that anyone could have expected from the "ways to win" slot payout design, the team at Big Time Gaming (BTG) introduced MegaWays to the online gambling world. This new payout system uses six vertical reels, one horizontal reel, and a variable number of symbols on each spin to create mind-blowing six digit ways to win possibilities.
The basic concept is exactly the same as the 243 ways to win slots. All matches of at least three like symbols on adjacent reels from left to right will win. BTG, however, has made some not-so-small tweaks to the traditional slot machine layout and enabled a massive number of possible combinations. What's more, the number of possible combinations changes on each spin!
How MegaWays Slots Work
The first thing you'll notice about MegaWays slots is the presence of the sixth vertical reel and the horizontal reel that lays across the top of the other reels. Obviously, those two extra reels create more possibilities for winning combinations.
Taking everything a step beyond, however, BTG has thrown the idea of the horizontal rows on a slot machine out the window. Instead, each time the player spins, each reel can land with anywhere from two to seven symbols visible. So rather than have, for example, five rows all the way across, the first reel could have three rows, the second could have 6 rows, the third could have 2, etc. Each time the reels stop there is a different number of possible combinations.
A perfect example of this type of slot machine is BTG's Bonanza video slot. If all of the possible combinations hit maximum, that is, all six reels land with seven visible symbols and we factor in the top horizontal reel, it makes 117,649 possible way to win! If that's not pushing things to an extreme, I don't know what it is. (We won't even get into what it would cost to play a traditional slot machine with one coin on more than 117,000 pay lines.)
More MegaWays Slots In The Future
Even though the concept is still fairly young, there will undoubtedly be plenty more MegaWays slots available at your favourite casino(s) in the near future. BTG has made a few of their own games and, of course, will make more. But they have also started licensing their trademarked MegaWays system to other design companies, too. So, we're sure to see more of these massive, every-possible-way-wins slots coming from other game developers as well.
It seems like the concept can't be pushed much farther than this, but then, that's what they said about 100 pay line slots and 243 ways to win slots, and…well…you get the idea. We'll have to wait and see what the next step in the evolution of the slot machine brings us.
To complement the advantages that Megaways slots and 243 ways to win slots bring, you should also check some of our guides. For example, to fast paying online casinos and also cashable casino bonuses, to make the max out of your casino experience!