In this article we will review Leander Games slots and casinos, plus a list with the official return of each game so you could choose the ones that offer they highest payouts.
Main Topics:
Short review of Leander software
Best Leander Casinos
Key details and features
Official RTP of all Leander Slots
In Few Words
Leander Games are a relatively new slots provider launched in 2008. Surprisingly, the company originated in Argentina, not a common place for online casino company. However, due to their high end games and long experience of the founders, within years Leander slots gained strong online presence.
Best Leander Casinos
Standout Features and Slots
Leander Games released so far about 30 slot titles. Here are a few that standout and worth your attention.
We would say that the most interesting Leander line of slots is the Reely: Reely Bingo, Reely Poker and Reely Roulette. As you might have guessed, each slot is based on a popular casino game and offers special Roulette/Bingo/Poker bonus games. Those are indeed unique and fun to play.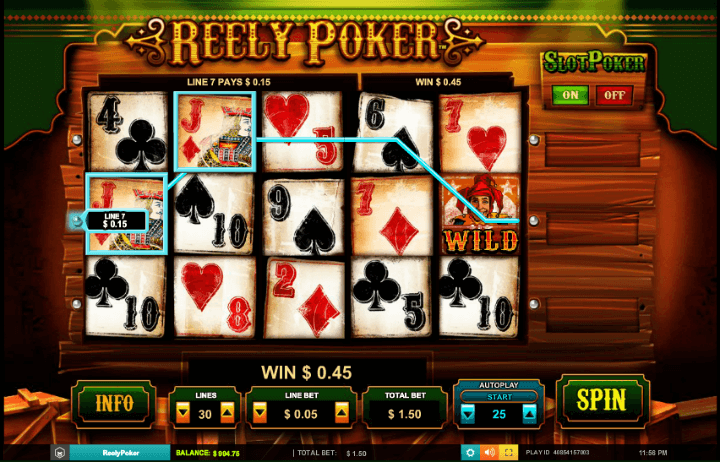 Dragon slots: Leander have to Dragon slots – the regular one and Dragon Jackpot slot which offers a progressive jackpot on top. Both games are designed by Ciruelo (Gustavo Cabral), a famous Argentine fantasy artist. They come with multiple bonus features and three Free Spins bonus features. Each one of the free spins modes comes with different winning odds and allows you to control the volatility of the slot, similar to what you might've seen in Microgaming's Game of Thrones or Immortal Romance.
Branded Slots: recently Leander are getting more and more into the field of branded slots. So far they have two of those, Megadeth and Dolly Parton slots and we expect more to follow.
Leander Slots RTP
As with many online slots providers, the returns of Leander casino slots vary a lot and it's something you should pay attention to before you play any of their games in real money mode. For example, Trip Trap Troll, Apollo God of the Sun, Trick or Treat slots offer a superb 97%+ RTP.
On the other hand, the returns of Pots o`Luck stand on miserable 92.97% which should be avoided. So, make sure you check our list before you play any of their games. Choosing the right ones can save you some cash and highly increase your winning odds.
| | |
| --- | --- |
| 3 Blind Mice slot | 96.16% |
| 33 Lives | N/A |
| 7 Lucky Dwarfs | 96.94% |
| Alibaba and the 40 Thieves | 96.98% |
| Alice Cooper | 96.88% |
| Amazing Alchemist | 95% |
| Apollo God of the Sun | 97.17% |
| Ave Caesar | 96% |
| Aztar Fortunes | 96.08% |
| Boxo | 96.47% |
| Castaway | 95% |
| Cleopatras Riches | 95.75% |
| Cleopatra`s Gold | 96.37% |
| Dolly | 94.59% |
| Dragon slot | 96.59% |
| Dragon Slot Jackpot | 96.59% |
| Genie`s Treasure | 96.37% |
| Glam or Sham | 94.9% |
| Glutters | 94.75% |
| Golden Rome | 95.24% |
| Jean Wealth | 96.5% |
| Khepri | 94.95% |
| Kulup | 94.84% |
| Little Pigs Strike Back | 94.84% |
| Little Red | 94.97% |
| Lucky Tango | 95.5% |
| Mad Pinatas | 95.26% |
| Magic Building | 94.98% |
| Magic Gems | 95.32% |
| Megadeth | 96.97% |
| Mr. Billionaire | 96.02% |
| Octopus Kingdom | 94.91% |
| Pablo Picasslot | 94.69% |
| Pampa Treasures | 92.98% |
| Potion Factory | 94.95% |
| Pots o`Luck | 92.97% |
| Queen of Thrones | 96.67% |
| Rally | N/A |
| Reel Stacker | 95.3% |
| Reely Bingo | N/A |
| Reely Poker slot | 96% |
| Reely Roulette slot | 95.5% |
| Rise Of The Vikings | 97% |
| Scrooge`s Jackpot | 94.17% |
| Snake Slot | 95.1% |
| Supershots | 95.05% |
| Supertimer | 95.48% |
| Taxi | 64.62% |
| The Master Cat | 95.05% |
| Trick or Treat | 97.17% |
| Trip Trap Troll | 97.27% |
| Wild Bandits | 94.88% |
| Wild Jane, the Lady Pirate | 96.59% |
| Wild Vegas | N/A |
| Zombie Rush | 94.89% |