On this Crazy Tooth Studio Casino page you will find:
The best Crazy Tooth Studio casino information including:
Top recommended Crazy Tooth Studio casino sites.
Crazy Tooth software information.
Crazy Tooth Studio slot RTP database & slot reviews.
Top Rated Crazy Tooth Studio Casinos 

Crazy Tooth Studio Slots RTP 
Arctic Valor | 96.70%
Diamond Force | 96.53%
Queen Of The Crystal Rays | 96.70%
SEVEN 7's | 96.60%
The Incredible Balloon Machine | 96.75%
About Crazy Tooth Studio
CTS was established in 2011 as a full-service game development studio with the mission to bring to life innovative concepts. Founded by Ben Hoffman, who previously worked at IGT as a game designer, the company based in Reno – Nevada, was initially conceived as a third-party game studio for the casino industry. The very first game called Choco Choco, created for Bally Technologies, was based on Hoffman's dog who had a snaggle tooth and that's how the studio got its interesting name.
"Crazy Tooth Studio is a six-person multimedia studio that specializes in all things gaming", says Will Burrows, the VP of Design. The founder knew that seamless integration of art, animation, sound, game mechanics and mathematics is the key to producing great games and went to look for creative professionals that share his vision. CTS' small but talented team includes the animator, Jason Newmark, with a background in film and advertising. Will Burrows as the main artist who comes from architecture and design. Sound wizard Joey Berger who is a professional musician. The code magician" Farhad Ahmadzai who has a Masters in Engineering and IT expert Luke Munns.
Crazy Tooth Studio Games
Seven 7's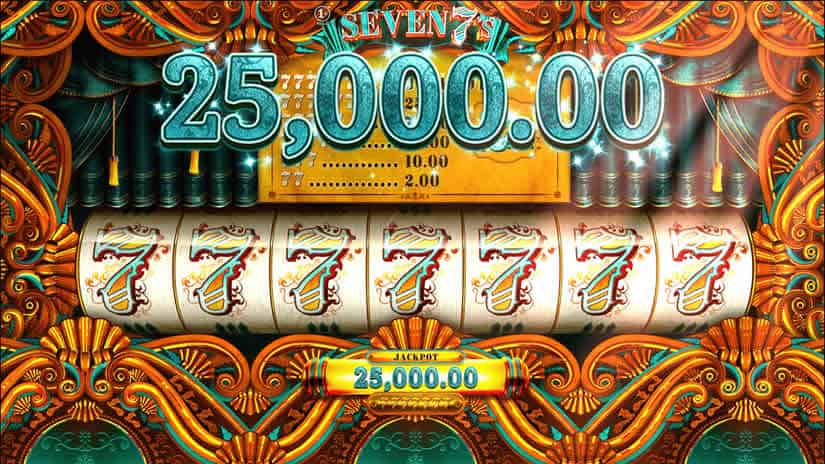 Crazy Tooth Studio operates under the motto ''Quality Always Wins'' and it takes one look at their games to realize the team members practice what they preach. Luxurious visuals and cinema-quality music come paired with unusual set-up and mechanics in classic titles as well as video slots. CTS' Seven 7's starts off with a single reel but, by landing 7's or 2x multipliers, one can add up to 7 reels and benefit from massive payouts.
The Incredible Balloon Machine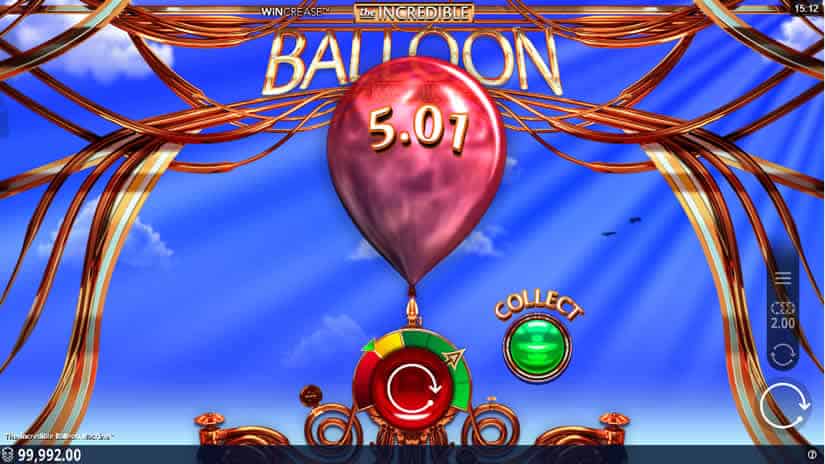 The Incredible Balloon Machine doesn't only boast cinematic soundtrack and graphics but also a very unique gameplay as well as curious absence of any reels and rows. Players are challenged with blowing up colourful balloons without popping them and given the opportunity to activate multipliers of up to 10x or ascend into the Pick Bonus with 8 rounds awarding coin wins and multipliers.
Queen of The Crystal Rays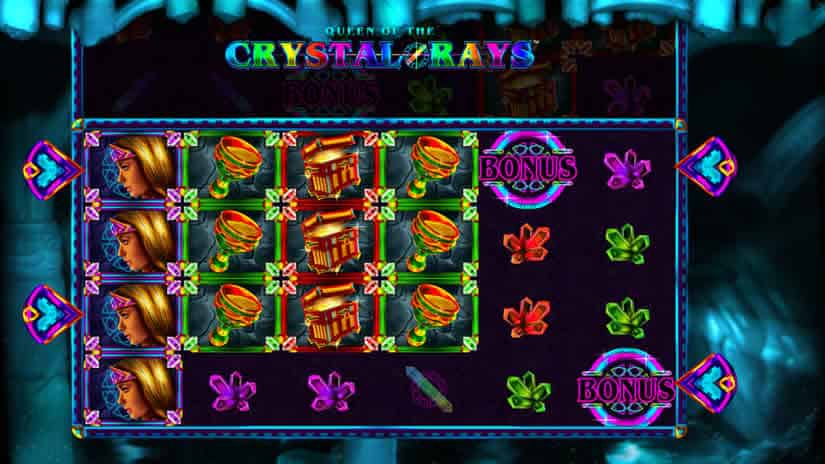 Queen Of The Crystal Rays is another unconventional product which uses Any Adjacent Pays. During the Crystal Ray Feature, the Queen herself will appear to demonstrate her mystical powers and double the size of the reels as well as the number of paylines. Activated rays change their path by bouncing off crystal reflectors, and when the reels come to a stop, Wilds show up on glowing paths. The bonus round plays with an expanded reel area populated with cash rewards and crystal reflectors, with each spin offering higher multiplier than the previous one.
Artic Valor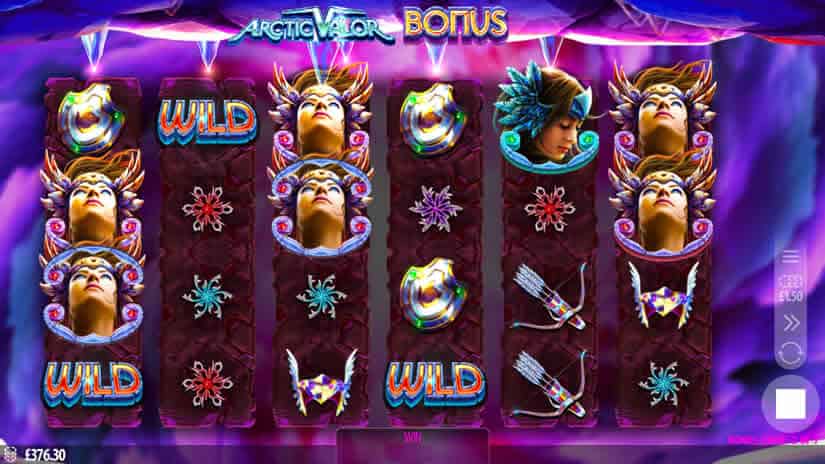 Arctic Valor is CTS' newest title and the first game developed exclusively for Microgaming. During the unique Icicle Feature, icicles growing from the top fall onto the reels to initiate Wild transformations or award cash prizes. Adrenaline-fueled bonus round triggers the feature on every spin.
Crazy Tooth Studio Innovations
Not entirely happy with what was available at the time, the company went on to develop its own software package. CTS Arsenal is CTS' proprietary game development framework described as "the world's best collaborative-iteration framework, providing unparalleled speed and continuity from concept sketch to final product".
Concept development happens in parallel with the production of a market-ready game so that the prototype and the product are essentially one and the same. Unlike template-based development frameworks, CTS Arsenal was designed to facilitate new solutions and push the boundaries with unique design and mechanics. "When you set out to make the best possible product, the true measure of success is the tools you create to keep making even better products", says Burrows.
Partners
Crazy Tooth Studio started off by developing land-based slots for IGT and Scientific Games and many of those titles can still be played at brick-and-mortar casinos. Having signed a contract with Microgaming in 2018, the company has committed to a long-term collaboration where they'll be creating slot games for Microgaming's continuously growing portfolio. As the result, the studio is increasing brand awareness as well as distribution of its unique products. CTS games started appearing in Microgaming-powered online casinos, thus becoming available to a much larger audience.
Ben Hoffman says: "We are very excited to be working with Microgaming, whose extraordinary position in the market, diverse portfolio of excellent games and extensive list of operators will enable us to greatly diversify our capabilities and deliver our range of innovative slots and games to new audiences."
Awards
Surprisingly enough, CTS' awards cabinet is still empty.
Licenses & Regulatory Information
N.a.
Responsible Gaming
N.a.
Random Number Generator (RNG)
Crazy Tooth Studio official website doesn't provide any details related to RNG which should ensure every spin outcome is completely random. However, seeing that the developer of Microgaming's reputation choose to partner up with CTS gives us all the assurance we need as far as fair play goes.
Crazy Tooth Studio's Innovative WiNCREASE Feature
WiNCREASE feature, used in The Incredible Balloon Machine slot, allows players to boost their wins. Holding down the Spin button inflates a balloon, and once the wager is placed, one of the three things can happen: credits may appear on the balloon, a bonus balloon may show up, or the balloon may pop. If credits appear, one can hold Spin to inflate the balloon further and thus increase win amount. It's important to detach it in time to collect the reward; if the balloon pops, you lose it all.
The Next Big Thing
This dynamic team continuously comes up with revolutionary new ideas so it's hard to imagine what could be the next one. "We pride ourselves on making every game different and pushing the envelope when it comes to math models, game features, art and sound", explains Will Burrows.
In addition to WiNCREASE described above, they've already treated us to another innovative concept called CONTINUWIN which was presented in Seven 7's slot. There's a single reel and a single payline to start with. By landing a 7, you add a second reel and get a free respin. Land one more 7 or 2x multiplier and the number of reels further increases, all the way to 7 reels and a potential jackpot of 25,000x the bet. "Look out – we're just getting started :)" says Burrows, making us hold our breath in anticipation of the next big thing.