It's time once again to run down our list of the best online  video slots that you should be playing — or at least checking out. There have been plenty of new releases since our last list and quite a few of them have turned out to be real crowd pleasers.
Many of the game designers seem to be trying to outdo themselves as they compete for players' attention all over the world. We've seen some improvements on old design concepts, some completely new ideas, and one particularly good mix of the old and the new.
So here for you, our loyal readers, is our list of the best online slots to play for October 2018!
1#NetEnt – Double Stacks Slot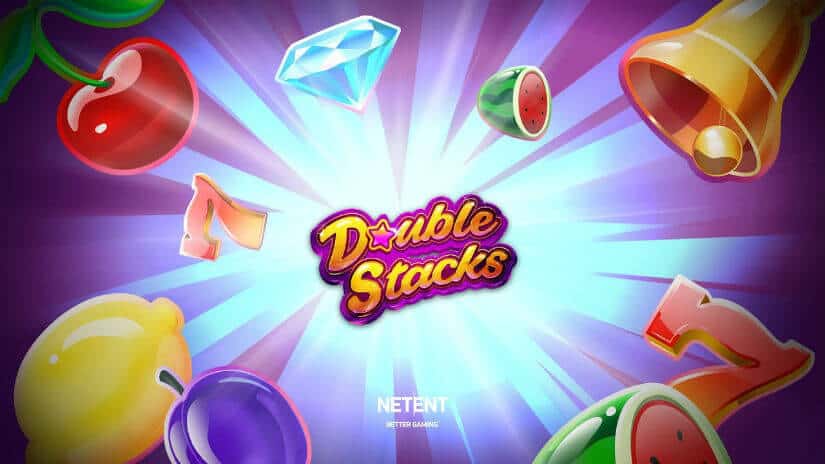 NetEnt did a brilliant job of bringing classic slot machine concepts and characteristics into the present. They have managed to take the best qualities of old-school fruit machines and modern digitally powered video slots and blend them together without losing the charm of the former or the vibrant edge of the latter.
Why It's One Of The Best Slots To Play In October 2018
The reels on Double Stacks Slot are graced with the classic fruit machine symbols, using diamonds as the top paying symbol — where the right combination can get you a payout of 1,000 times your bet. Going well beyond the traditional flat symbols on white reels concept, however, this fruit machine sparkles and pulses as the reels spin and winning combinations land.
The Double Stack feature on this slot can help to boost wins significantly, but what really stands out about Double Stacks is the free spins feature. It's not only possible to get up to 30 free spins at one time, but you can also re-trigger them. You could end up getting 60 or more spins for just a single bet.
Where to play? Best NetEnt Casinos
2# Play'n Go – Street Magic Slot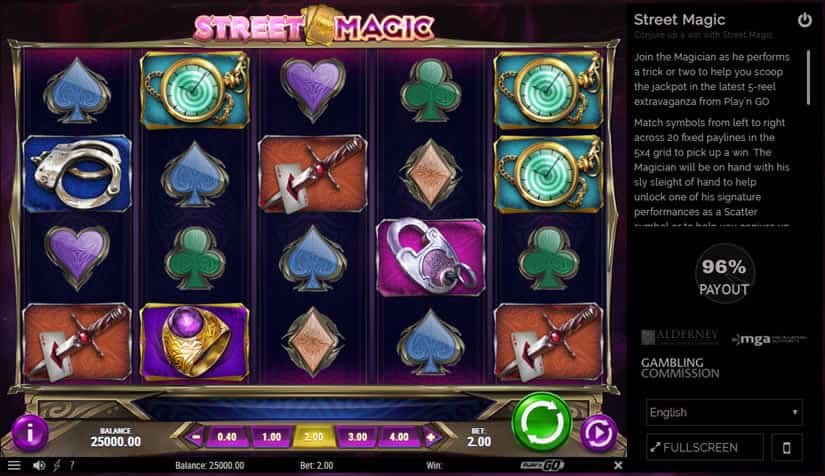 One more in a long line of excellent releases from Play'n Go, the Street Magic slot is based on a street performer magician and some of the items you might see as he attempts to astound and mystify his audience. It's a 5-reel, 4-row slot with a dark, slick visual design and crisp, clean animations.
Why It's One Of The Best Slots To Play In October 2018
This slot comes with a very respectable 96% RTP rate and a fairly impressive maximum payout of 5,000 times your original bet. It also works well for both low and high rollers with a small minimum bet of just £.20 and a maximum of £100.00 per spin.
Looking at the design and features, the audiovisual aspects of the game are right on. Graphics are good. Animations are smooth, and the sound is great too. Landing just two scatter symbols can bring on one of three bonus features to help boost single spin wins, and free spins are pretty generously set at eight, ten, or twelve, depending on how many scatters land at one time. Overall, this one is a lot of fun to play, especially if you happen to be a fan of the street magic genre of television shows that have been so popular lately.
Where to play? Best Play'n Go Casinos
3# Microgaming – Wicked Tales: Dark Red Slot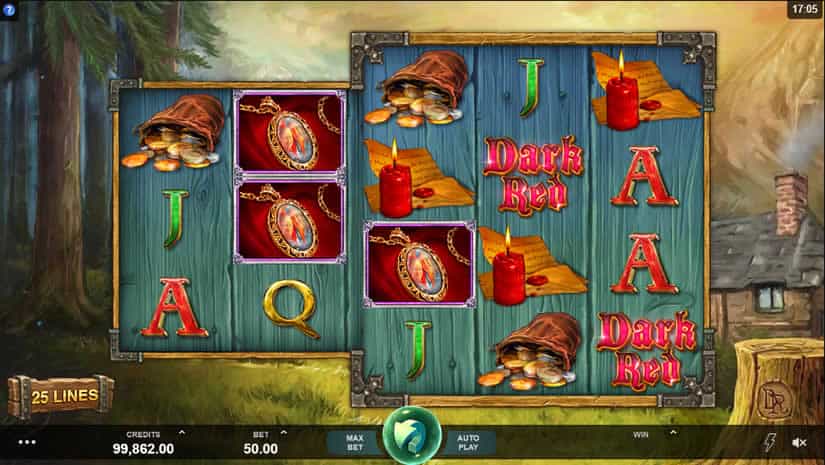 Microgaming and Triple Edge Studios worked together to make a great online slot out of Dark Red. The game is based somewhat on the tale of Little Red Riding Hood, but it's quite clearly a much darker and more adult version of the familiar childhood story.
Why It's One Of The Best Slots To Play In October 2018
Wicked Tales: Dark Red is a thoroughly enjoyable slot by any standard. It is a 25 fixed pay line slot with several great bonus features and a nice, high 96% RTP rate. The main playfield is a 3-4-4-4-3 type layout, but the 4-row columns will move around during play, creating different possibilities for winning combinations. When you add in the interactive bonus features and the possible payouts that come with them, this slot is sure to move quickly up anyone's favourites list.
Where to play? Best Microgaming Casinos
4# Play'n Go – Iron Girl Slot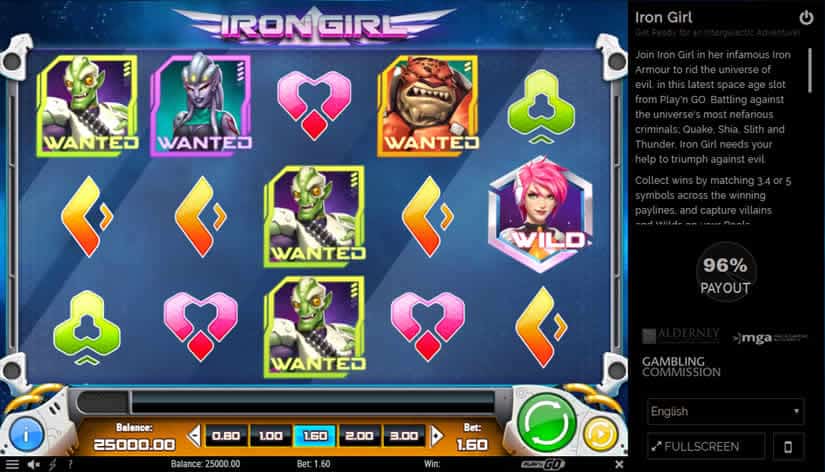 Play'n Go manages to land another of their recent releases on our list this month. The Iron Girl slot is themed around Iron Girl and her iron suit of armor. Iron Girl and the various alien evildoers that she battles are presented in an anime-ish cartoon form across the reels of this five-reel, three-row video slot.
Why It's One Of The Best Slots To Play In October 2018
Iron Girl has several good things going for it that should make it appealing to a wide variety of slot players. It's a fixed 20 pay line slot with betting options from £.20 up to £200.00 per spin. Both conservative and high-roller players will be able to get what they want out of the game. It also appears to be a low to medium volatility slot, so players who start getting nervous about big gaps between wins should feel comfortable with the more consistent payouts that Iron Girl offers.
There aren't a lot of bonus features in this game, but the existing bonuses trigger quite often, which can add significantly to wins. One bonus feature triggers randomly and can show up on any spin. The other bonus triggers every time a winning combination lands that's made up of high-paying symbols. That means every high-pay win is going to get something added on top.
Where to play? Best Play'n Go Casinos
5# Play'n Go – Rise Of Olympus Slot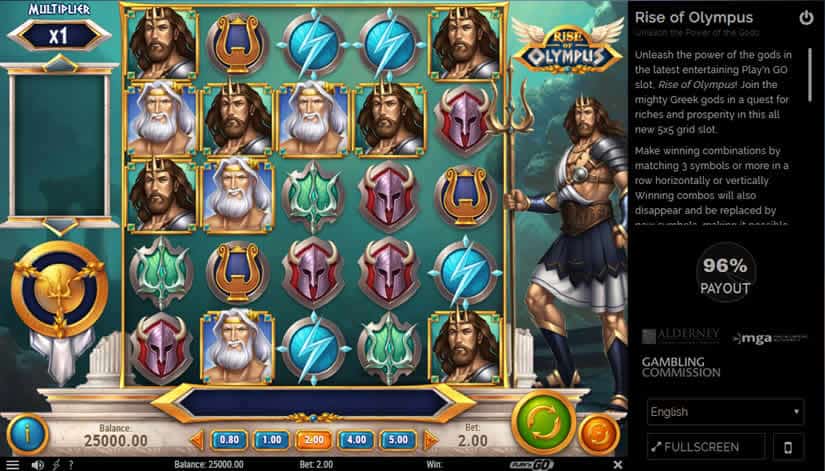 Believe it or not, there's one more Play'n Go slot that you really have to see this month. Rise of Olympus is an extremely well-done slot with some interesting game mechanics and bonus features. Again, there's a 96% RTP rate on this slot. It also seems to be a medium volatility slot that will hit winners with a fair bit of consistency.
Why It's One Of The Best Slots To Play In October 2018
Rather than using the traditional spinning reels, Rise of Olympus uses the "falling symbols" concept that you might have seen on other slots. When a spin is made, existing symbols fall off the bottom of the screen and a new set falls in from the top. Any winning symbols are removed from the board and remaining symbols will fall to fill in the spaces, basically amounting to a free spin after each win — and sometimes more than one.
Several bonus features contribute to the excitement and can net players impressively sized payouts. One interesting point on Rise of Olympus is that combinations can win both vertically and horizontally. Three different Greek gods also participate in the game, each bringing their own unique powers to alter the outcome on any spin. Triggering the Wrath of Olympus feature which unleashes the power of all three gods at one time virtually guarantees colossal wins.
And there you have it. That's our list of the best online slots that you should be looking for at your favourite casino for the month of October 2018. Perhaps not all will be your cup of tea, but at least one or two on the list are sure to get your gambling juices going.
We'll have a new list to help you find the best of the best new releases next month. Watch for it!
Where to play? Best Play'n Go Casinos
-Cheers and good luck!