Middle Eastern Casinos Country Pages. We have written individual pages for most Middle Eastern countries:
Online casino Middle East: As you may have read from our country reviews on gambling laws, gambling in the Middle East is forbidden. In virtually all Islamic countries, gambling is considered "maisir", or an abhorrence, and so it is not tolerating under Koranic law. The punishments for gambling in the Middle East vary from a fine to execution. It really can be that strict. Of course, each country in the Middle East has its own laws regarding gambling (although it is prohibited in all), so whether you are prepared to take the risk and gamble or not really does depend on where it is you are residing or holidaying.
Gambling laws in the Middle East
In the Middle East, gambling is forbidden. It really doesn't matter whether you are simply playing cards with friends, visiting an underground casino, or betting on camel races. You won't get away with any of it if caught. More to the point, there have also been numerous reports of people ratting their neighbours or strangers out. Given that, it just doesn't seem to be worth it.
The penalties for being caught gambling vary from country to country. Saudi Arabia takes one of the toughest lines on gambling, with previous punishments for gambling including six months in prison, caning, stoning, amputation and even beheading. By contrast, the United Arab Emirates (UAE) generally tends to find players, or issue them maximum 2-year prison sentences. They key point here is that if you are going to gamble in the Middle East, make sure you are aware of the gambling laws of the country before you decide to do so.
Offshore casinos
Because there is no such thing as Middle Eastern casino or casino site, players who do wish to gamble in the Middle East are going to have to do so covertly. This means using offshore casino sites to place their bets. A respectable number of Middle Eastern countries have gone about shutting down access to gambling sites and casinos by requesting their ISPs (internet service providers) to do so or blocking all financial transactions involving players' banks and such sites.
Despite the blockades, there are ways around this if you have the stomach to gamble.
About gambling in the Middle East
Gambling in the Middle East is a massive risk. This a not a joke. We would never recommend players to do so when visiting the Middle East. The risk of being caught and suffering a horrendous punishment does hang over your head.
If you insist on gambling during your visit, then might we exercise caution and a lot of it. Players are advised to firstly only gamble at home, with closed curtains and windows. There is a risk that somebody will report you if you disclose your activities. Secondly, we would recommend bagging an e-wallet, so that you don't have to transfer funds from your bank account to your chosen casino since there is a ban on using bank funds for gambling transactions.
Finally – and potentially the most important part – players are advised to use VPNs (virtual private networks) or proxies to mask their location. In some cases, this is the only way you can access casinos which have otherwise been blocked by internet service providers. In other ways, it is simply an ideal precaution, so that ISPs cannot track your location and monitor your browsing habits. In short, they shouldn't be able to see that you have been gambling at offshore casinos.
As we've said, there are ways around it, but we would always recommend that players refrain from gambling whilst in Middle Eastern countries.
Despite gambling being considered illegal in Muslim countries in the Middle East, this has not stopped anyone from betting online. Pretty much every single casino listed on our website will accept players from the Middle East as gambling is seen as being done in "International Waters". Gamblers may still face action if caught which is why many players in the Middle East prefer to use a VPN to hide their online activity from the local authorities.
Despite the above mentioned fact that most online casinos will accept players from the Middle East, due to the grey area regarding legality, we are only going to hand pick two dozen online casinos who we know have the resources and infrastructure to be able to handle Middle Eastern players in the event of an issue with the authorities or in the event of an ultra massive win. Playing at a small start-up is just not worth the risk when considering all the eventualities.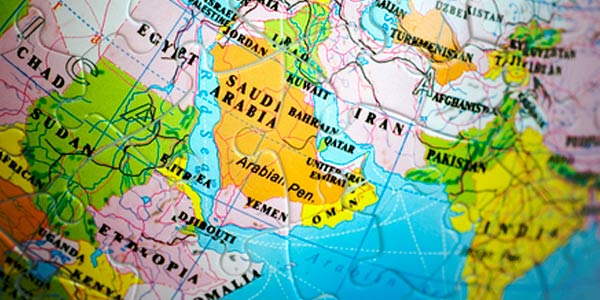 كازينو على الانترنت في الشرق الأوسط
الكازينو على الانترنت الشرق الأوسط: كما كنت قد قرأت من الاستعراضات بلدنا على قوانين القمار، والمقامرة في الشرق الأوسط ممنوع. في جميع البلدان الإسلامية تقريبا، تعتبر المقامرة "مايسير"، أو شذوذ، لذلك لا يتسامح مع القانون القرآني. العقوبات المفروضة على المقامرة في الشرق الأوسط تختلف من غرامة إلى التنفيذ. انها حقا يمكن أن تكون صارمة. بالطبع، كل دولة في الشرق الأوسط لديها قوانينها الخاصة بشأن القمار (على الرغم من أنه محظور في كل شيء)، لذلك ما إذا كنت على استعداد لاتخاذ المخاطر والمقامرة أو لا تعتمد حقا على المكان الذي كنت تقيم أو عطلة.
قوانين المقامرة في الشرق الأوسط
في الشرق الأوسط، يحظر القمار. لا يهم حقا ما إذا كنت تلعب ببساطة بطاقات مع الأصدقاء، وزيارة كازينو تحت الأرض، أو المراهنة على سباقات الهجن. أنت لن تحصل بعيدا مع أي من ذلك إذا اشتعلت. أكثر من ذلك، كانت هناك أيضا تقارير عديدة من الناس يصادقون على جيرانهم أو الغرباء. وبالنظر إلى ذلك، فإنه لا يبدو أنه يستحق كل هذا العناء.
وتختلف العقوبات المفروضة على القمار الذي يتم ضبطه من بلد إلى آخر. المملكة العربية السعودية تأخذ واحدة من أصعب خطوط على القمار، مع العقوبات السابقة للمقامرة بما في ذلك ستة أشهر في السجن، والضرب بالعصا والرجم والبتر وحتى قطع الرأس. وعلى النقيض من ذلك، تميل الإمارات العربية المتحدة عموما إلى إيجاد لاعبين، أو إصدار أحكام بالسجن لمدة أقصاها سنتين. النقطة الرئيسية هنا هي أنه إذا كنت تريد الذهاب إلى المقامرة في الشرق الأوسط، تأكد من أنك على بينة من قوانين القمار في البلاد قبل أن تقرر القيام بذلك.
الكازينوهات البحرية
لأنه لا يوجد شيء مثل الكازينو في الشرق الأوسط أو موقع كازينو، اللاعبين الذين يرغبون في مقامرة في الشرق الأوسط سوف تضطر إلى القيام بذلك سرا. وهذا يعني استخدام مواقع الكازينو في الخارج لوضع رهاناتهم. وهناك عدد محترم من بلدان الشرق الأوسط قد ذهب إلى إغلاق الوصول إلى مواقع المقامرة والكازينوهات من خلال طلب مزودي خدمات الإنترنت (إيبس) من القيام بذلك أو منع جميع المعاملات المالية التي تنطوي على بنوك اللاعبين وهذه المواقع.
على الرغم من الحصار، وهناك طرق حول هذا إذا كان لديك المعدة للمقامرة.
حول المقامرة في الشرق الأوسط
القمار في الشرق الأوسط هو خطر كبير. هذه ليست مزحة. لن نوصيك أبدا بالاعبين للقيام بذلك عند زيارة الشرق الأوسط. خطر الوقوع ومعاناة عقوبة بشعة لا يعلق على رأسك.
إذا كنت تصر على القمار خلال زيارتك، ثم قد نتوخى الحذر والكثير منه. وينصح اللاعبين لأول مرة المقامرة فقط في المنزل، مع الستائر والنوافذ مغلقة. هناك خطر أن يقوم شخص ما بإبلاغك إذا كشفت عن أنشطتك. ثانيا، نوصي بتعبئة محفظة إلكترونية، بحيث لا يكون لديك لتحويل الأموال من حسابك المصرفي إلى الكازينو الذي اخترته حيث أن هناك حظرا على استخدام الأموال المصرفية للمعاملات القمار.
وأخيرا – وربما الجزء الأكثر أهمية – ينصح اللاعبين لاستخدام الشبكات الافتراضية الخاصة (الشبكات الافتراضية الخاصة) أو وكلاء لإخفاء موقعها. في بعض الحالات، هذه هي الطريقة الوحيدة التي يمكنك من خلالها الوصول إلى الكازينوهات التي تم منعها من قبل مزودي خدمة الإنترنت. بطرق أخرى، هو ببساطة الاحتياطات المثالية، بحيث مقدمي خدمة الإنترنت لا يمكن تتبع موقعك ومراقبة عادات التصفح الخاص بك. وباختصار، لا ينبغي أن تكون قادرة على رؤية أنك قد لعبت القمار في الكازينوهات في الخارج.
وكما قلنا، هناك طرق حوله، لكننا نوصيك دائما بأن يمتنع اللاعبون عن المقامرة في بلدان الشرق الأوسط.