We've made it another month and it's June 2020. Our favourite slot game designers have been hard at work for the last few weeks trying to come up with things to trigger your spin finger and get your adrenaline flowing as you play. They the know the next guy is always just around the corner and they'll do whatever it takes to get you to sit down and take a spin. It's your favourites list they're after and they'll do anything to get there.
So, with all that in mind, here were are, once again, with a list (in no particular order) of the five best new online video slot machines that you should be looking for at your favourite online casinos. These are some of the best and brightest machines and even a few with some interesting new ideas that we'll undoubtedly see more of in the near future.
So get your bankroll ready for a rocky ride of ups and downs and we go for more than just a few spins on the best slots to play in June 2020.
1# Betsoft – Quest To The West slot
The Quest To The West slot is an Asian themed slot full of characters trying to make their way to the west to cash in on the big gold rush and get their share of the fortune that they know awaits them. The game itself is simply designed and built with a no-frill, get-right-to-the-action attitude. That doesn't mean it isn't' well designed and a pleasure to look at as well.
What Makes It One Of The Best Slots To Play In June 2020
This is a five-reel, three-row slot with 25 fixed pay lines that offered players a generous RTP of 97.53%. The game also has a very generous maximum payout of £100,840 if you're playing at the maximum bet. There's also an exclusive Monkey King feature that turns into a combination of free spins with walking wild symbols that can mean some massive bonuses that you won't be expecting.
Play Here: Top Rated Betsoft USA Casinos
2# NetEnt – Gods Of Gold Slot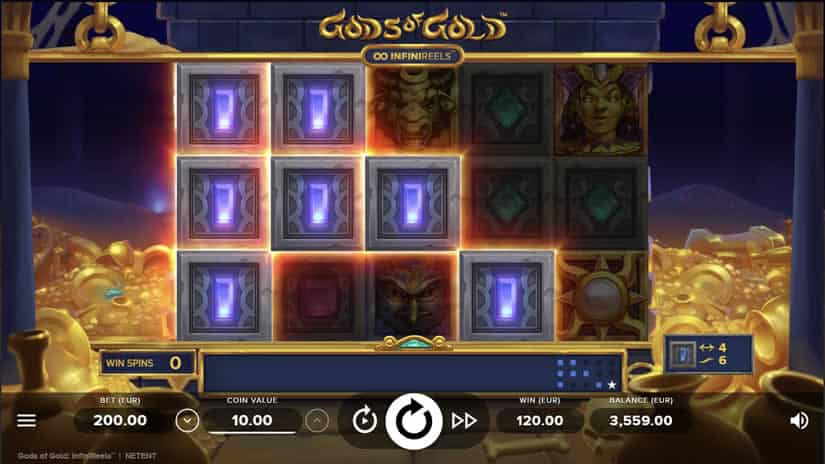 The Gods Of Gold Slot combines both some of the best graphics we've seen on a recent NetEnt slot with some innovative new game mechanics that make this a unique video slot to play and one that many players will surely enjoy. The game starts out looking like a simple three by three game, but you'll see that it doesn't stay that way for long.
What Makes It One Of The Best Slots To Play In June 2020
Gods Of Gold works on the "ways to win" system, so there are no traditional pay lines. What makes this one different, however, is that whenever you win, a new reel—and sometimes two or three—are added to the right of the existing reels and will also spin, generating a chance for a new win. With each new win, a new three-row reel is added and both the number of reels and the possible way to win that they create are unlimited. You could end up with 10, 20, 30, or even more reels across the screen, all loaded with symbols that will pay you off well.
God Of Gold is also quite appealing to most players with a mid/high slot volatility rating and a generous RTP rate of 96.21%
Play Here: Top Rated NetEnt Casinos
3# Microgaming – Football Star Deluxe Slot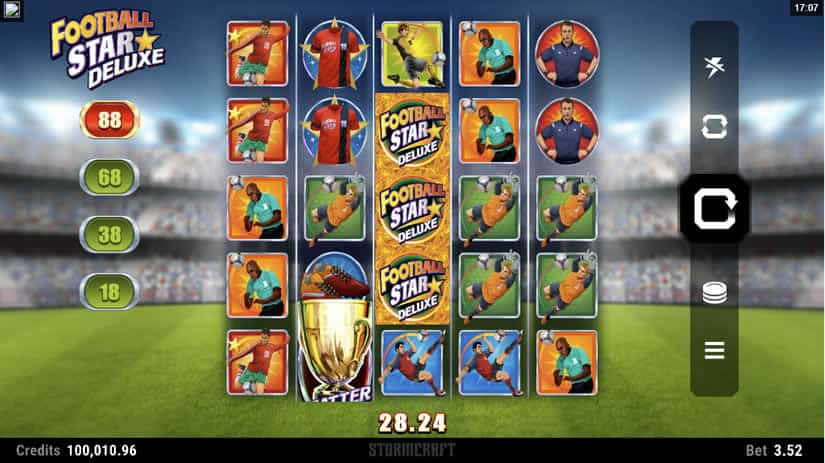 Football Star Deluxe, as you can probably guess, is themed around European football. There are no specific teams represented, but all the action is there. Let's face it, too, in the modern environment with everything going on all over the world, it might be quite some time before we see some live football action anywhere. So good slots like this are a welcome addition to the gaming lineup.
What Makes It One Of The Best Slots To Play In June 2020
Although this game is simple, it's played on a five by five grid and will let you choose if you'd like to place bets on either 18, 36, 68, or 88 pay lines. The more lines you play, of course, the more chances you have of hitting a big win. The game also has five different bonus features with chances to have tons of wild symbols added to the reels. Players also get a quite fair RTP rate that varies from 96.18% up to 96.88% depending on the number of lines that you're betting on.
Play Here: Top Rated Microgaming Casinos
4# Play'n Go – Charlie Chance In Hell To Pay Slot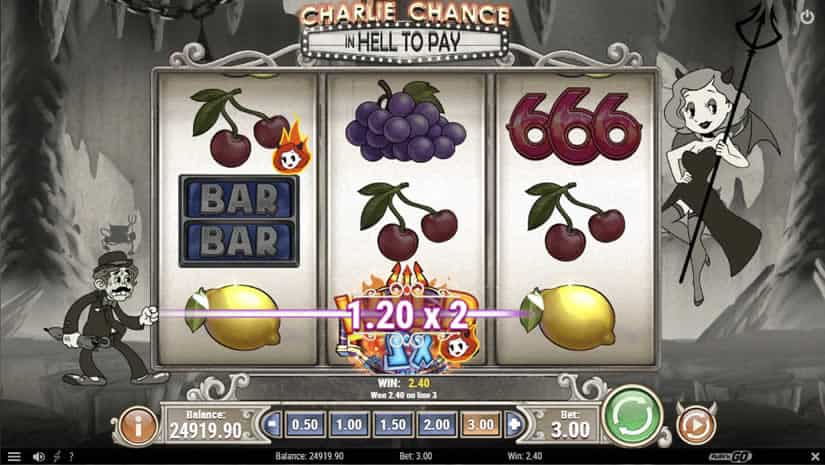 This is a very unique slot by today's terms. Charlie Chance in Hell To Pay pays homage to the era of black and white silent movies in a way that we've never seen done on a slot machine before. It also makes use of the classic three by three fruit-machine type slot machines that first filled the casinos and gambling house of the world.
What Makes It One Of The Best Slots To Play In June 2020
This slot has a great RTP rate of 96.23%, which means player will get a great value for the money they play on the game. The game also uses just three reels with five pay lines, which makes it very simple to read and tell if you've won on every spin.
The female devil that follows Charlie Chance throughout the game can also set off one of five different wild bonus features that can really bring some big payouts. You'll never be quite sure what's coming when she strikes.
Play Here: Top Rated Play'N GO Casinos
5# Yggdrasil – Avatars Gateway Guardians Slot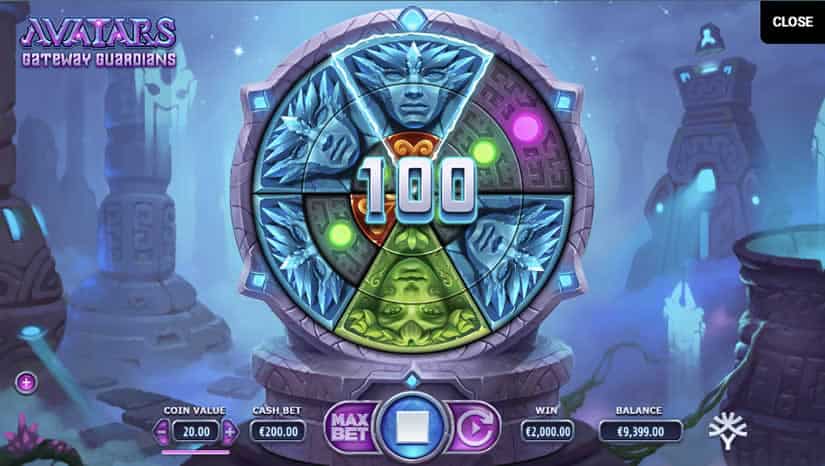 The Avatar Gateway Guardians Slot is one of the most unique to ever be released by Yggdrasil and certainly the most unique appearing on our list this month. The designers here managed to take the idea of a slot machine and turn it into something different that somehow still feels like a traditional machine, but doesn't seem to look like one at all.
What Make It One Of The Best Slots To Play In June 2020
The initial screen you'll see when the game loads up is a stone wheel in the centre of the screen. It's actually made up of three separate wheels that spin independently to create an image. The wheel is divided into six sections that act basically as six pay lines would, with one section being designated as a hot spot. Any wins that occur in the hot spot will automatically receive a bonus multiplier on the win amount.
You can play for anywhere from £.20 up to £ 200 and enjoy an RTP rate of 96.3%. It will take a little bit of getting used to before you fully understand how the game works, but once you see it, you'll love it. The free spins feature, especially, can bring in some big bonuses.
Play Here: Top Rated Yggdrasil Casinos