The game designers never rest. There are new online slots coming out almost daily. It can be difficult to keep up with them all.
Don't you worry though, we here at YesNoCasino.com are working just as hard to make sure that you don't miss a thing. We're trying them. We're testing them, and we're always going to let you know which online slots are our favourites.
So, if you've gotten a little bit bored with the slots you've been playing lately, we've got a whole new batch of just-released online slots ready for you. Here are our picks for the top five online slots that you should be playing for July 2018.
1# Microgaming – Robin Of Sherwood Slot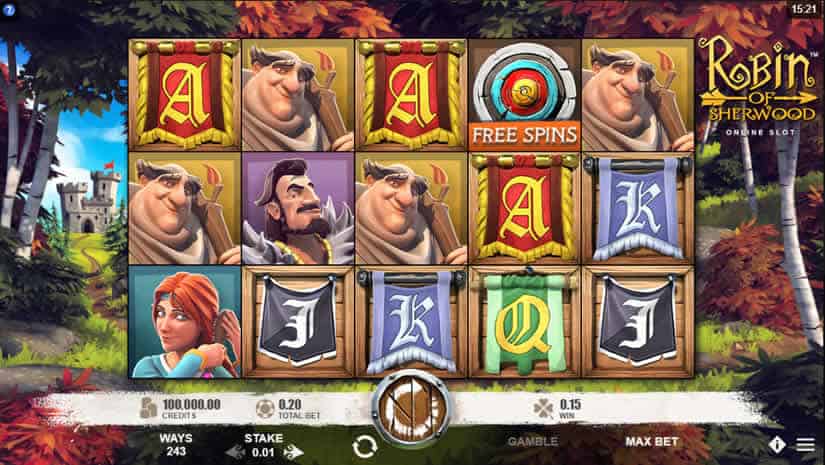 Robin Of Sherwood is a brilliantly designed 5×3, 243 ways to win slot brought to life through the combined efforts of Microgaming and RabCat Gambling. It, of course, features all the important characters from the famous legend of Robin Hood, drawn and animated with stunning detail.
Why It's One Of The Best Online Slots To Play in July 2018
There are plenty of bonus features to keep your adrenaline pumping as you play. As the reels spin, players will encounter the Wild Turning Feature, free spins, the Royal Clearing Feature, and a gamble feature that can help to double winnings up to five times.
Where to play? Best Microgaming Casinos
2# NetEnt – Jumanji Slot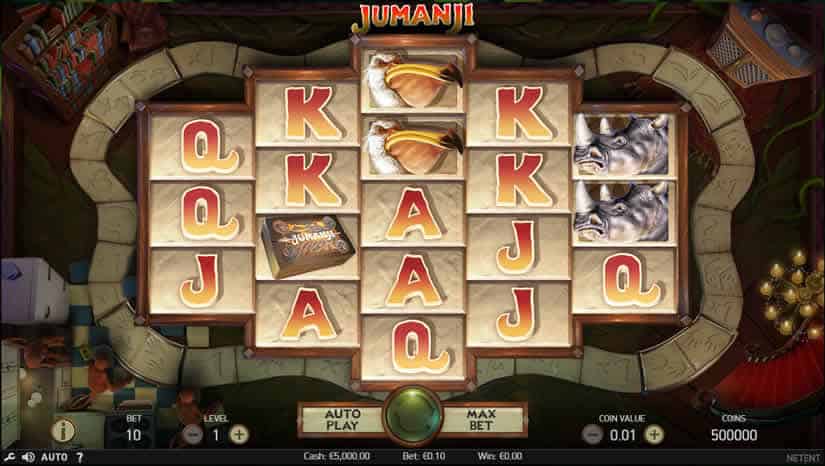 Jumanji is easily one of the most entertaining online slots that has been or will be released this year. Just like the original 1995 movie that the game is based on, this one will keep you guessing about what's going to happen next.
Why It's One Of The Best Online Slots To Play in July 2018
There are loads of bonus features, including an interactive version of the Jumanji board game, no less than four different bonuses that trigger randomly on any spin, and of course, free spins.
This is one of the most unique slots NetEnt has produced. There's a 96.33% return to player, which provides great value for your wagers. Most importantly though, this video slot is just plain fun to play. If you haven't tried Jumanji yet, look for it. You'll be glad you did.
Where to play? Best Netent Casinos
3# Blueprint Gaming – King Kong Cash Slot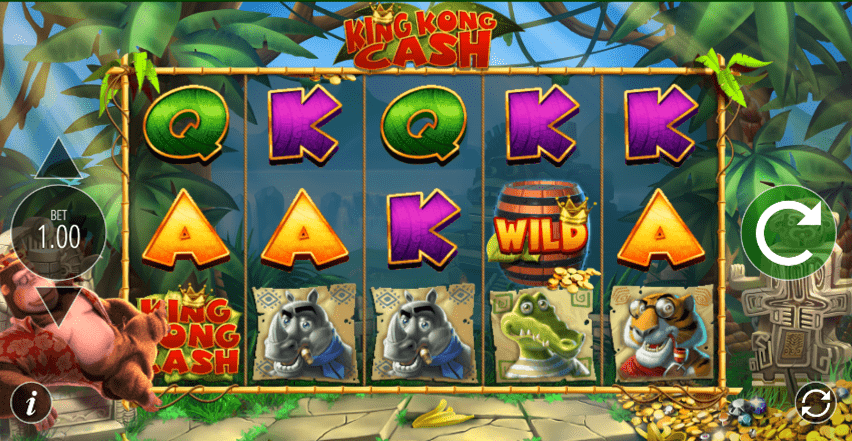 The King Kong Cash slot is a five-reel, three-row video slot machine released by Blueprint Gaming. The game's design is cartoonish but reminiscent of the later Donkey Kong games that were so popular some years back.
Why It's One Of The Best Online Slots To Play in July 2018
There are a wealth of bonus features that keep the action alive on this slot. Four different bonus features can trigger randomly during the base game, as well as a scatter bonus round. The scatter bonus round offers the player another four possible types of bonus.
The return to player rate on King Kong Cash is 95.79%. That's a little bit low compared to some others that have been released recently, but players will still get good value and play time for their money. This one is well worth checking out if you haven't seen it yet.
Where to play? Best Blueprint Gaming Casinos
4# Play'n Go – Hugo Goal Slot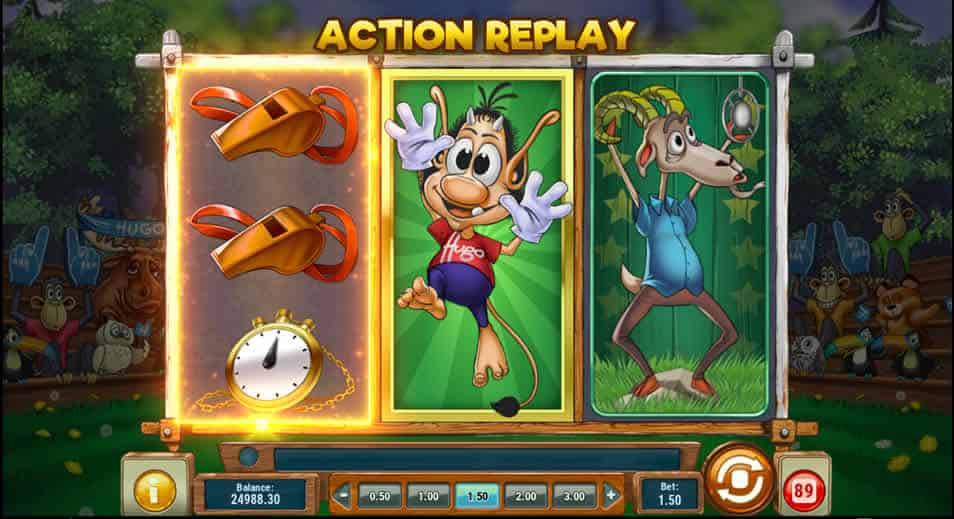 This one was also on our list for June, but it's worth carrying over to this month as well. Hugo is a happy little troll obsessed with football and he's going to help you put some big prizes into your pockets.
Why It's One Of The Best Online Slots To Play in July 2018
This is a perfectly put together, lighthearted game that has just the right amount of simplicity mixed with fun bonus features. Once you start playing, it's really hard to tear yourself away from it. From free spins and re-spins guaranteed to win, you're sure to see a boost in your bankroll. You'll even get the chance to face off against some penalty shots with Hugo himself.
Where to play? Best Play'n Go Casinos
5# NetEnt – Witchcraft Academy Slot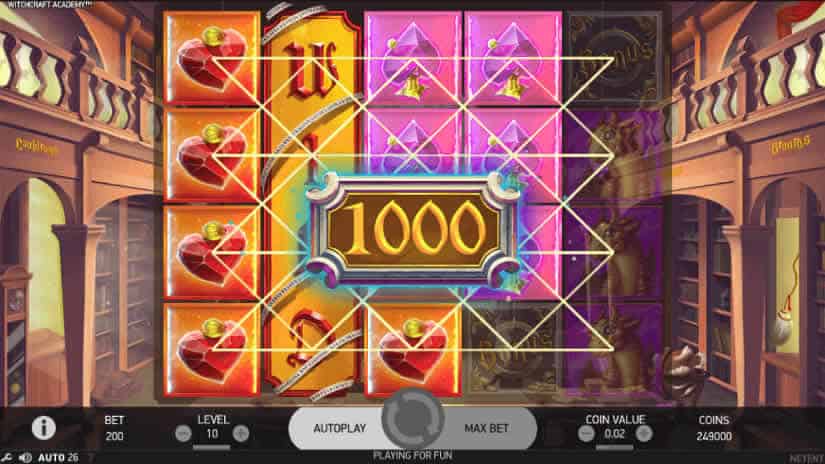 Witchcraft Academy is another high-quality video slot that really shows off the creativity and ingenuity that the NetEnt team possesses. It's a 20 fixed pay line slot where all of the action takes place in a Harry Potterish academy on a 5×4 viewable grid.
Why It's One Of The Best Online Slots To Play in July 2018
There are some brilliant 3D graphics and unique bonus features that really make this slot stand out from its competition. The "Element Bonus" feature puts the player as one of the game's two wizard characters as they destroy stone guards and blast open urns full of treasure.
If you like detailed graphics and interactive bonus features, you should find Witchcraft Academy to be a lot of fun. The 96.38% return to player rate doesn't hurt anything either!
Where to play? Best Netent Casinos
So there you have our picks for the five best online slots to play in July 2018. Check back in with us next month for a new set of top slots.
Until then… Cheers and good luck!
If you liked this section, you can also check our picks for previous months: