Well, here we are. It's the end of the year, and it's time for our last list of the hot new slots you should be looking for at your favourite online casino for 2018. When we return with our next list, the world will be another year older, and we'll all probably be at least a few pounds heavier from a bit too much food and a few too many pints during our holiday celebrations.
Almost as if they've been squirreled away in their workshops, labouring hard and long to bring us all the holiday gifts we've been wishing for, our favourite casino game designers have wrapped up their latest offerings with jingling bells, colourful twinkling lights, and plenty of big bonus features to create wonderful gifts that just keep on giving.
So without any further ado, let's get down to the last list of the best slots that you should be playing for December 2018. These online slots are sure to keep your spirits high, your adrenaline pumping, and they just might put some extra punch in your pocketbook to take some sting out of all the bills you're running up as those holiday gift shopping sprees continue!
1# Play'n Go – Gunslinger: Reloaded Slot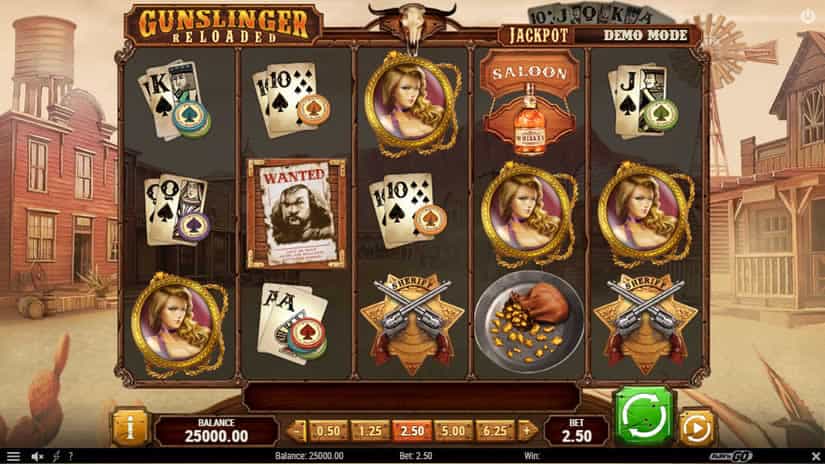 The Gunslinger: Reloaded slot will surely go on to take and maintain a top position in the already large catalogue of slots released by Play'n Go. This video slot has everything that makes a slot machine fun, memorable, and exciting to play. Throw in a progressive jackpot and you've got a recipe for big fun and big wins.
Why It's One Of The Best Slots To Play In December 2018
Right from the start, you can see that time and attention went into the design behind Gunslinger: Reloaded. The graphics are high definition and beautifully drawn. The game commands your attention right away and lets you know you're in for something good. That, of course, is just scratching the surface, though.
The gameplay and bonus features of this slot machine are really what set it apart from others that have been released recently. There are three different types of scatter symbols, each with their own bonus feature. Free spins multiply all wins by two plus they can be re-triggered. Then there is the interactive shootout bonus mini-game that really ties everything together and makes this one of the most fun slots currently on the market. After all of that, putting a progressive jackpot into the mix just puts Gunslinger: Reloaded over the top.
Where to Play? Best Play'n Go Casinos
2# Yggdrasil – Nitro Circus Slot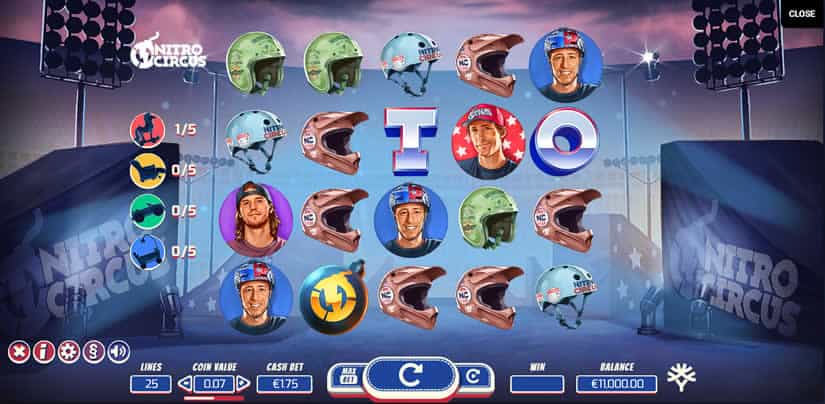 The Nitro Circus slot from Yggdrasil is a great addition to the company's already impressive line of online video slots. Like all of their designs, this one is exceptionally well done and executed. Named and licensed from the successful Nitro Circus extreme spots television show, movie and touring live show, it's also one of the most uniquely themed slots out there.
Why It's One Of The Best Slots To Play In December 2018
To get things started, the Nitro Circus slot offers one of the best long-term return to player rates available, coming in at 97%. Players will most certainly get good value for the money they wager on this game.
Yggdrasil is a design and development company known for their extreme attention to audiovisual detail, and this slot is no different. Beyond that, however, they've done a wonderful job of capturing the essence of Nitro Circus and bringing that spirit and character into the game. It's easy to see that this slot was built around the theme rather than trying to make the theme fit into a predesigned slot machine.
There are also some great bonus features built into this game that can generate stupendous wins. There's a chance to win a highly unusual 30 free spins, plus the Nitro Jump bonus mini-game that sets the player off on their own high-flying extreme series of jumps in various vehicles.
Where to Play? Best Yggdrasil Casinos
3# Play'n Go – Dragon Maiden Slot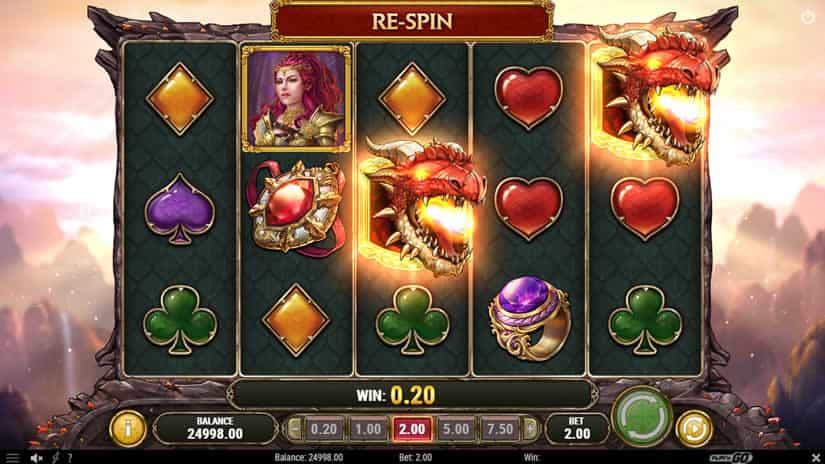 Play'n Go managed to land another of their slots on our list for December with Dragon Maiden. Obviously themed around dragons, this one puts together a good mix of bonus features, visual appeal, and chances for red-hot payouts with expanding reels that can go from 243 ways to win all the way up to 7776. Especially if you're a fan of the mythic fire-breathing creatures, Dragon Maiden is well worth checking out.
Why It's One Of The Best Slots To Play In December 2018
With random wild symbols, free spins, and expanding reels, the Dragon Maiden slot can generate surprisingly large payouts. This slot also appears to be a medium volatility slot that should deliver enough excitement to veteran players while, at the same time, providing wins with enough consistency to keep conservative players from feeling like they're going to lose everything before they land a winning spin.
Bonus features on this slot can stack up and change the possible outcome of rewards quickly. With dragon respins, free spins, expanding reels that create more ways to win, and golden spins on a 7776 ways to win playfield, one feature can trigger another and create a chain that will lead to huge payouts.
Where to Play? Best Play'n Go Casinos
4# Yggdrasil – Wolf Hunters Slot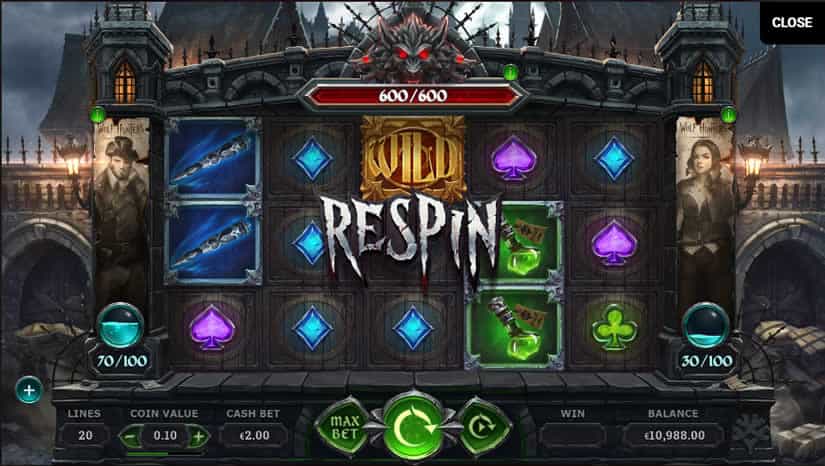 The Wolf Hunters slot from Yggdrasil is another video slot that really showcases the wonderful imagination and talent of their design team. With amazing graphics, a well-executed theme, and Yggdrasil's unique brand of both short and long-term bonus features, this video slot machine will most certainly be entertaining avid slot players for a long time to come.
Why It's One Of The Best Slots To Play In December 2018
Wolf Hunters uses a unique system of both immediate and long-term unlockable bonus features. So for the anxious players out there, you'll get to see some boosts in your payouts right away, but for those who have the patience to play through a few sessions, things get even better. By building up points — which save between playing sessions — characters on the reels can be upgraded and enemies can be defeated to unlock even more possibilities.
Also, as we've come to expect from Yggdrasil, the audiovisual aspects of this slot are perfectly put together. From the character designs to the background sounds, everything comes together just like a Hollywood werewolf movie that will make the hairs on the back of your neck stand up. Wolf Hunters is a uniquely themed slot that should find its way to the top of anyone's favourites list.
Where to Play? Best Yggdrasil Casinos
5# NetEnt – Vikings Slot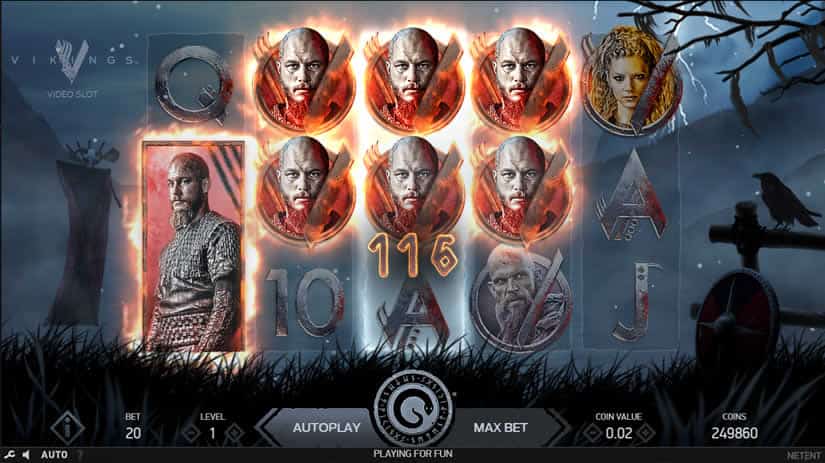 Not just any Vikings, this new video slot from NetEnt gets its theme from the popular Vikings television series on HBO. It starts out as a 243 ways to win slot but with various bonus features and an expanding playfield that can reach up to 78,125 ways to win, this is not your average video slot machine.
Why It's One Of The Best Slots To Play In December 2018
This slot, as you'd expect from a veteran developer like NetEnt, is well designed and pleasing both to look at and to play. There's nothing too spectacular about the graphics and symbols. They're all based on the show, as you would expect them to be. It's the payouts and bonus features that make the Vikings slot one that you should be looking for.
Bonus features on this slot can turn small wins and even losing spins into hefty payouts. The shield wall can drop on any losing spin and create combos of high-paying symbols that will turn that loser into a reason for celebration. When you trigger the raid spins feature the game field expands to seven reels and five rows with an astounding 78,125 ways to win. Throw in a 96.05% return to player rate and a top payout of 200,00 coins and you should understand why we're recommending that you watch out for this slot at your favourite casino!
Where to Play? Best NetEnt Casinos
So that's our list of the best slots to play for December 2018. Look for all of them at any fast payout online casino, or check our lists to see where you can play them right now.
Cheers, good luck, and happy holidays!