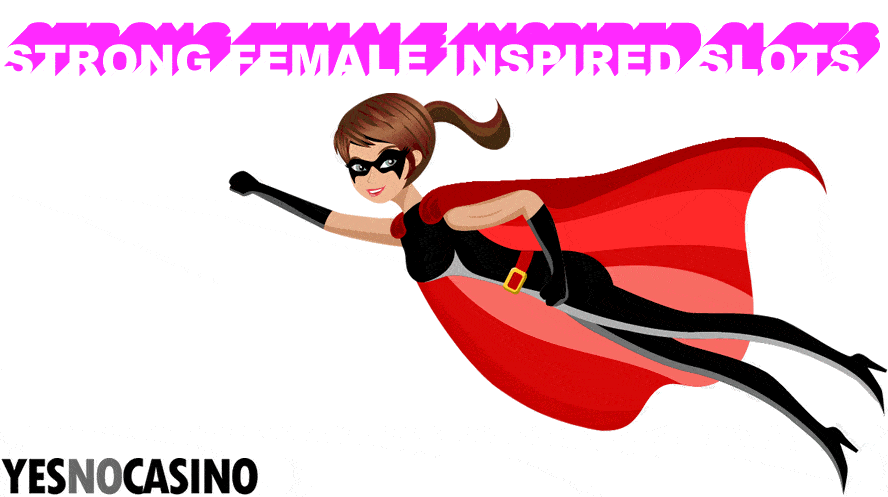 Pack up your swords, lads, because these dames are no damsels in distress! Matter of fact, they're more likely to save you than vice versa! Through strength, magic, cunning, honest to God superpowers, or a healthy mix of everything, they'll swoop in and save the day! Slots have always included a healthy dose of women on their reels, to be fair. We're just happy to see it's in a role beyond simple eye-candy! And the best is that you can find them at your favourite online casino.
So, if you're looking for a beautiful woman who can sweep you off your feet and keep you safe, check out one of the following games:
1# Elektra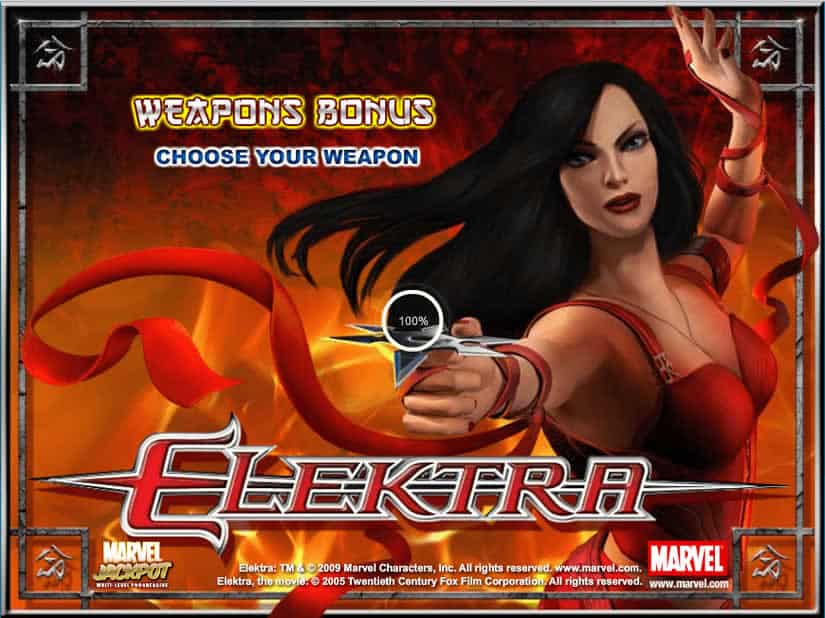 Marvel's cinematic universe of slots has really taken off in recent years! And while everyone knows Tony Stark and Captain America, there's a whole bunch of cool characters still waiting to be discovered. One of them is Elektra, a Greek assassin with mastery of various weapons, and frequent love interest/nemesis to Daredevil.
This Playtech release faithfully draws from the source material, and has designed its bonuses accordingly! Symbol designs draw inspiration from the many weapons she wields, for example. Elektra also offers several fun special features: a free spins bonus round with expanding Wilds and a progressive jackpot! When it comes to top prizes, you can't beat progressive.
Top 3 Playtech Casinos Online
2# Batgirl & Catwoman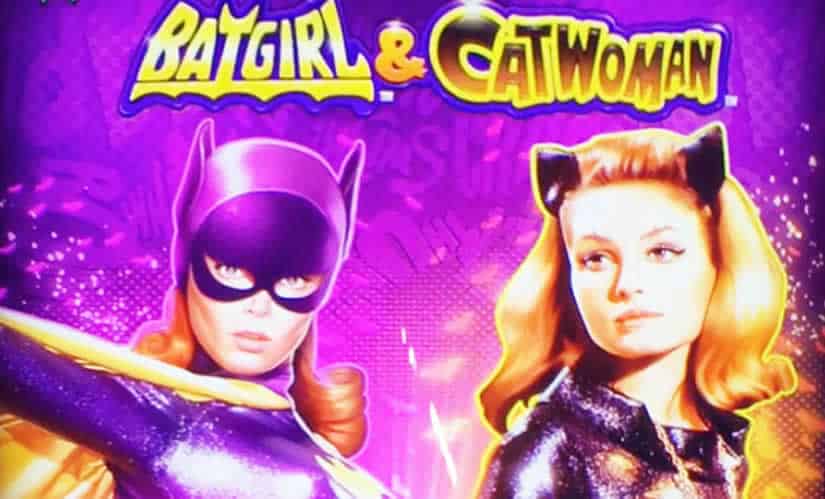 DC Comic slots has some really iconic dames! Admittedly, most aren't that heroic, but they have that femme fatale charm in droves. Aristocrat Gaming could have gone for a more bad-ass iteration of the two heroines. Instead, they make use of the 1960's TV show that featured these characters, in all of its silly and campy glory!
But don't let appearances fool you, because this is a really fun slot! Batgirl & Catwoman both have their claws out, hoping to snag the progressive jackpot prizes! There's seven in total, but you can only win one at a time through the Progressive Pick special feature. The wheel bonus can grant cash prizes and two other special features. One has you helping Catwoman pull of a heist and picking up win along the way, and in the other Batgirl captures villains using the power of matching cards.
Top 3 Aristocrat Casinos Online
3# Justice League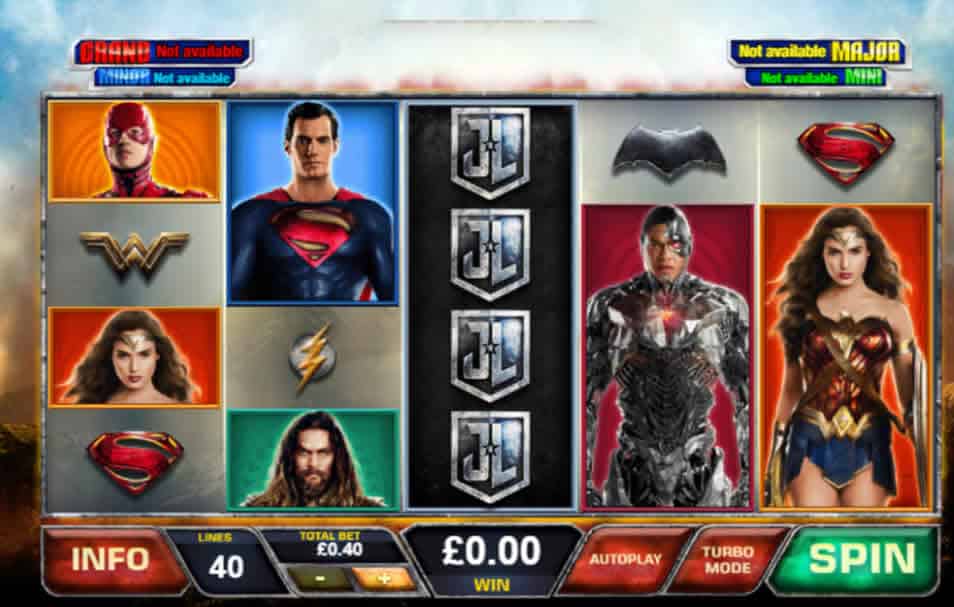 Okay, we admit, this one isn't all about girl power. Justice League slot is a collaboration between a lot of superheroes – some female, other male. Through their cooperation, the League has succeeded in stopping world-ending threats time and time again. And serves as the perfect place for the world's heroines to show they can go toe-to-toe with the dudes.
This is another Playtech superhero game, and that means thrilling progressive jackpots: four of them, to be exact! Other special features include a Super Hero Re-spin which turns one of the heroes Wild for its duration. There are also six different free spins round, with each hero having their own bonus. Wonder Woman's special feature is one of the best free spins available: being able to create Wilds over the span of 7 or 14 extra turns.
Top 3 Playtech Casinos Online
4# Iron Girl

If, just by title alone, you thought we were bouncing back to Marvel's superheroes, we wouldn't blame you. But no, Play'n Go's Iron Girl, example of girl power is a completely original character! She acts like a Wild in her own release, and is responsible for capturing dangerous criminals. If you've got the stones to join her on her journey, you'll be in for a thrilling treat.
When you form a winning combination with wanted villain symbols, it activates re-spins. During these, only said villains and Wilds can appear on the board, and become sticky when they do. Re-spins continue until no new icons are added to the playing field. Depending on the number of sticky villain icons, you'll get additional Wilds on the board, and possibly a multiplier that goes up to 5x! And finally, our pink haired heroine can swoop onto the reels in her Iron Armor, creating up to five Wilds.
Top 3 Play'N GO Casinos Online
You can find many Play'N Go casinos offering fast payouts. Get the best casino experience playing at gambling sites that offer a smooth banking experience.
5# Wonder Woman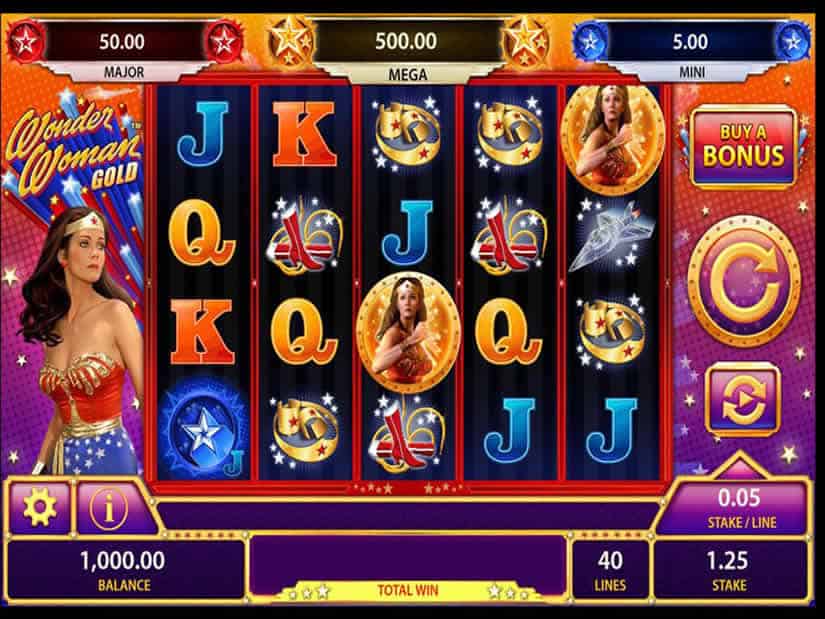 And if Diana wasn't cool enough in Justice League, she even gets her own slot to show off further! Taking place on Paradise Island, it follows Wonder Woman and her nemesis Cheetah locked in battle. Hopefully, by the time our two super powered gals finish their brawl, the island is left standing. It would be a fine shame for such an idyllic place to fall victim to a super villain!
Four progressive jackpots await the luckiest players! But there's more to this game than just the chance of winning some mouth-watering prizes. One of our favourite bonuses is Fire Wild: transforming an existing high value symbol into extra Wilds! There's also the Wonder Woman re-spins, which fill the first and fifth reel with Diana's symbols. From here, only extra Wonder Woman icons can appear, and re-spins continue so long as new ones keep landing. There are also three different free spins rounds available, though sadly we cannot freely choose between them. Instead, they are awarded randomly.
Top 3 Playtech Casinos Online