Looking for the best slots to play in October 2019? Check us out! You can find all of my top 5 slots for this month at most UK online casino sites.
It is time once again, loyal readers, for our regularly scheduled list of the best slots on the Internet that you should be looking for at your favourite online casino this month. As in any other month, there have been plenty of new releases by most of the top gaming designers but, again, there are always a few new online slots that stand out among the rest.
October is a special month as well. With Halloween coming up in just a few quickly-passing weeks, many new releases have come with both subtle and not-so-subtle hints of the macabre splayed out across their reels. From demons to deities and all kinds of creepy Ghoulies, we've picked some of the best to build our list for this October 2019.
So, before we bore you with any more wagging of the tongue — or word processor as the case may be — let's get on to our list. Here, for you, we present the best slots to play in October 2019. Look for them wherever you play and if you can't find them, check our lists of casino reviews that will most definitely carry them!
1# Yggdrasil – Lilith's Inferno Slot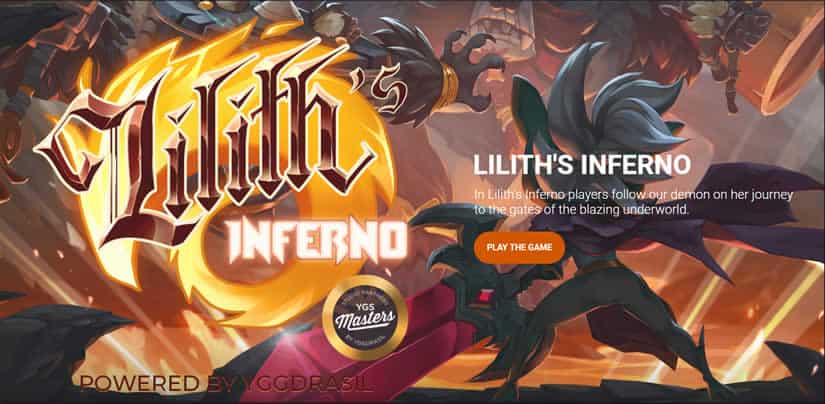 The Lilith's Inferno slot is a unique design put together through Yggdrasil's Gaming partner network. It's based (loosely) on the concept of Dante's Inferno, with Lilith being a demon trying to fight her way through several bosses. If she wins, of course, you're going to win, too, and receive a very nice payday.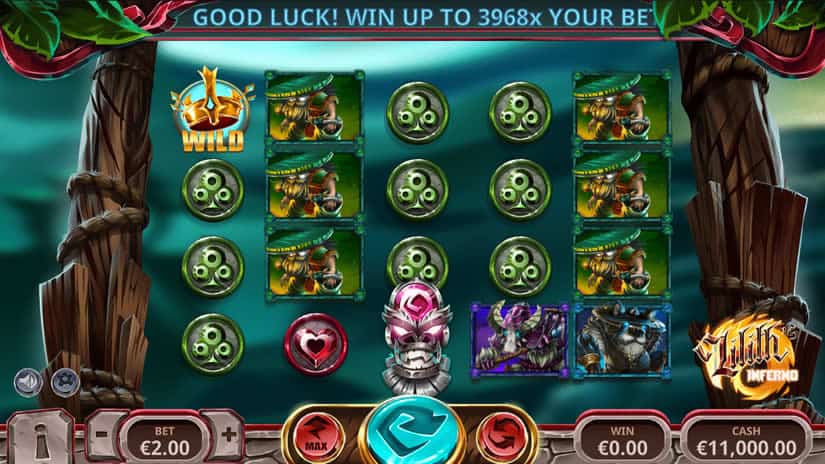 Why It's One Of The Best Slots To Play In October 2019
Lilith's Inferno is a five-reel, four-row slot with 25 pay lines. It's a highly volatile slot with the potential for some big payouts. It's also got a great return to player (RTP) rate at 96.4%. The largest regular symbol win will throw you back 24 times your bet. It is, however, possible to win up to 3968 times your wager on just a single spin.
The bonus features on this slot are what really make it interesting. The designers have managed to cross great video slot action with arcade-style fighting games to make something pretty unique among online slots. You'll fight a mad gorilla as well as several bosses to decide the outcome of free spins and bonus prizes. You can get up to 50 free spins at once and as you beat bosses their symbols on the reels become wild. You'll have to play this one for yourself to see how it all works.
Where to Play? Top 3 Yggdrasil Casinos
2# Play'n Go – Demon Slot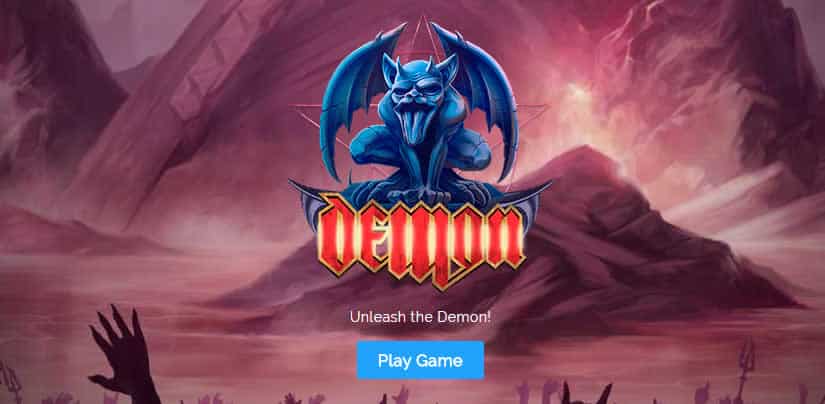 The Demon slot from Play'n Go shows off this design crew's talent for combining dark themes and hard music to create winning combinations that are fun to look at, filled with great sound, and obviously quite exciting to play as well. This one is based on the band "Demon" that is listed as a great influence on many of the bands that made up the movement known as the New Wave of British Heavy Metal back in the 1980s.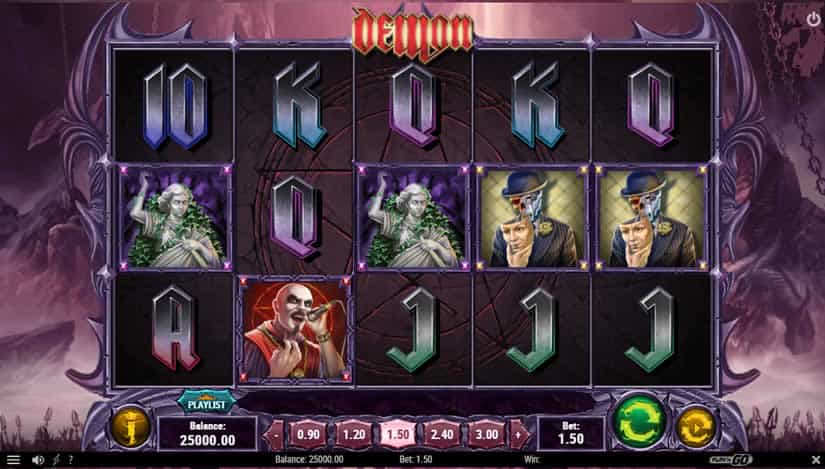 Why It's One Of The Best Slots To Play In October 2019
Demon is also a five-reel, three-row slot and all of your wagers will pay off for combinations made across 30 fixed pay lines. There is plenty of demonic imagery in this slot, form the band's howling lead singer to a pentagram carved in stone that sits behind the reels. And of course, a Play'n Go video slot machine wouldn't be complete without some imaginative bonus features.
There are two different types of free spins features built into this game that can stack to give you virtually unlimited spins and some wild bonus payouts. What makes it even better is that there is a variable win multiplier added to every winning spin during either feature. This means you'll always get at least double the normal reward. You can't go wrong with a 96% RTP rate either.
Where to Play? Top 3 Play'N Go Casinos
3# NetEnt – Conan Slot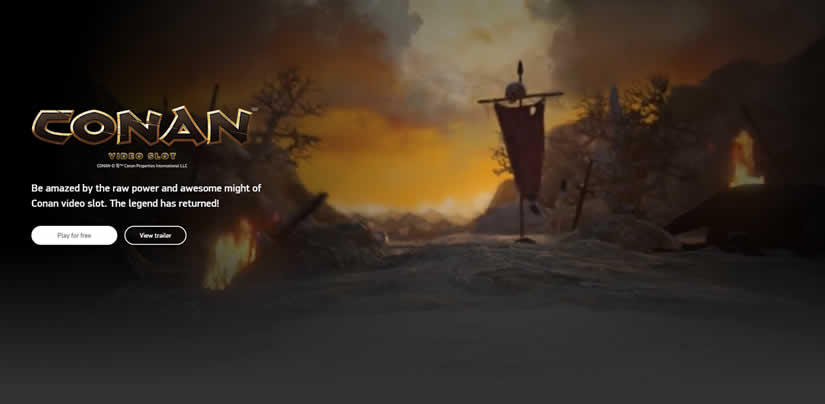 The Conan slot is a welcome addition to the growing list of licensed slots that NetEnt has let loose on the Internet. This one, as you have probably guessed, is based on the character made famous back in the 80s by that young bodybuilder who eventually went on to become one of America's greatest action movie heroes—and villains—and even the governor of the State of California.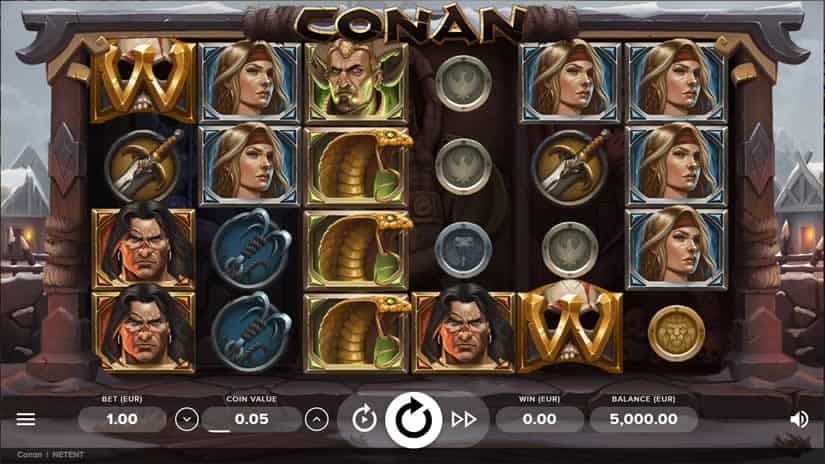 Why It's One Of The Best Slots To Play In October 2019
Conan steps out of the regular video slot mould somewhat employing six reels and four rows. All bets are made on 24 fixed pay lines. As with all of NetEnt's licensed slots, this one is highly detailed and they've gone overboard with the action and animations to make sure you get your money's worth when you play. And you do get your money's worth with a 96.5% return to player rate.
The Conan slot is packed full of bonus features. First, every line pays both ways for winning combinations, which is a great thing all on its own. Then you have mystery symbols, a mystery multiplier feature and two different types of wild symbol features. As if that wasn't enough, when you hit free spins, you'll be given a choice of three different versions, each with its own special characteristics.
Where to Play? Top 3 NetEnt Casinos
4# Microgaming – Boom Pirates Slot
Microgaming and Foxium joined forces to create and distribute the Boom Pirates slot. This one takes the idea of many ways to win and expanding reels to new levels. The designers on Boom Pirates were most certainly trying to create something new when they sat down to put this slot together and they succeeded. This online video slot is one that you just have to try a few times simply to appreciate the innovation that went into creating it.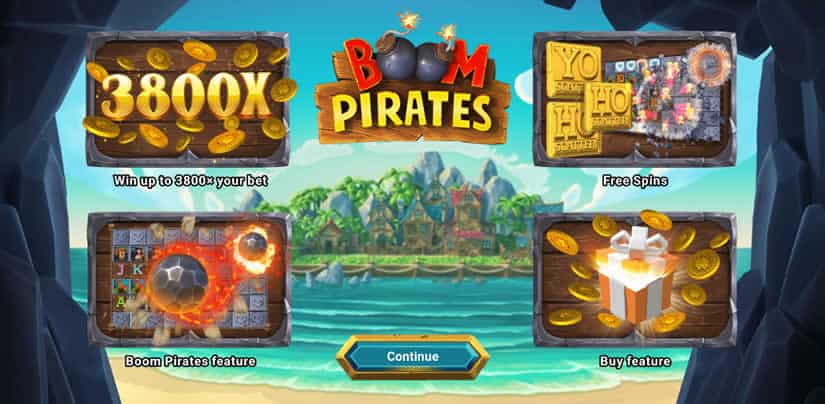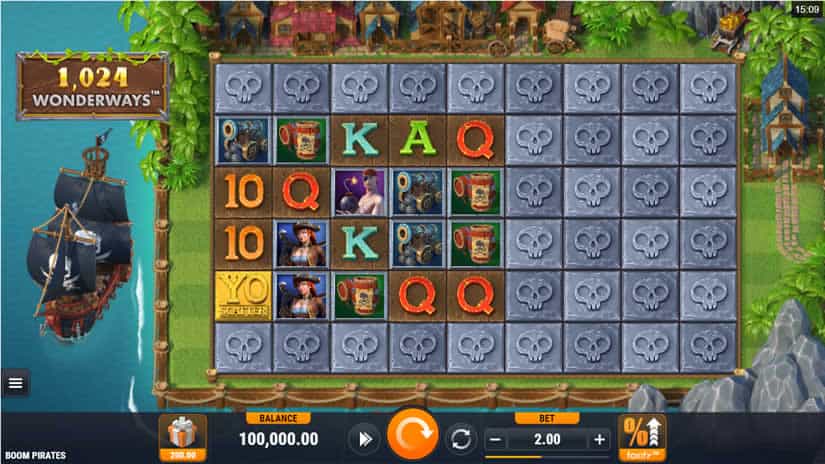 Why It's One Of The Best Slots To Play In October 2019
When the game first loads you'll see nine—yes, nine!—reels with six rows of symbols. When you start playing, the view will zoom in and you'll begin playing on five reels with four rows. You'll have 1024 ways to win at this stage, but that can change quite quickly and the final count of ways to win can get mindbogglingly high. Overall, you'll see an RTP rate of just over 96%.
In addition to a randomly triggered bonus feature and free spins, the real show-stopper here is the Boom Pirates feature. At any time during regular spins, the pirates can fire their cannons at the reels. When this happens, new ways to win will open up for that spin. All in all, if you manage to get all of the covered spaces opened, you'll end up with a whopping 10,077,696 ways to win. You just have to see it to believe it.
Where to Play? Top 3 Microgaming Casinos
5# Play'n Go – Rise Of Dead Slot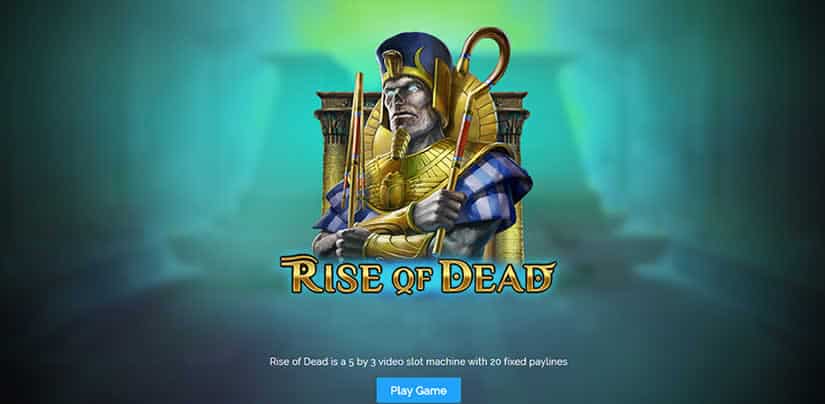 Before we go, one more online slot from Play'n Go that deserves your attention. Rise Of Dead is another of the creepier themed slots that Play'n Go has put together. This one takes a new point of view on the classic Egyptian themes and twists them into a delightfully and decidedly evil variation. This is a very high volatility slot with a 96% return to player rate.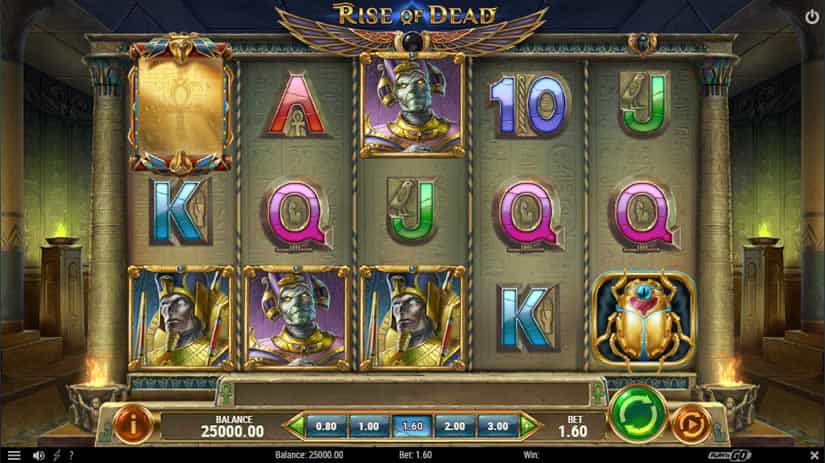 Why It's One Of The Best Slots To Play In October 2019
Rise Of Dead is a five-reel, three-row slot with 20 fixed pay lines that gives you the opportunity to win back 5,000 times your bet on every spin. The mummified pharaohs and the jeweled scarab will combine to give you big rewards and plenty of excitement as they form massive stacks on the reels during bonus features.
Features include mega-stacks, where one random symbol is set in stacks of 12 on every reel for each spin. Free spins will trigger with an initial set of ten and can then be re-triggered by landing any number of additional scatter symbols with no limit on how many spins you can get. High paying symbols will pay for matches of just two, and the Gift of Gods feature will place the same symbol in every space on three entire reels to give you a shot at massive payoffs.
Where to Play? Top 3 Play'N Go Casinos
Check Back For The Best Slots In November!
That's it for our list of the best slot to play in October 2019. Remember, if you can't find any of these slots at the online casino where you normally play, check our lists to find casinos that carry games from any and all of the biggest and best online gambling providers out there. Until next time…
Cheers and good luck!